It's been painful for Browns defensive end Emmanuel Ogbah to watch how Hurricane Harvey has devastated his hometown of Houston.
"I'm seeing on the news places that I drove past like every day are under water," Ogbah said Tuesday. "It's definitely crazy. I'm definitely praying for those people down there, their families and the victims."
Ogbah, whose family moved to Houston from Nigeria when he was 9 years old, said they're doing well though the situation understandably weighs heavy on his mind as Cleveland prepares for Thursday's preseason finale against the Bears.
Harvey, which made landfall Friday, has caused catastrophic damage across the region and set a record for total rainfall (48 inches) from a single tropical cyclone in the continental United States, according to the National Weather Service.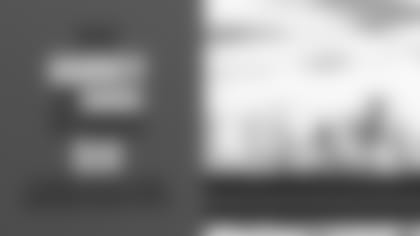 As other clubs and players lend their support, Ogbah wants to help in any way he can. While he, rookie kicker Zane Gonzalez and wide receiver Jordan Leslie are the lone members of the roster from the Houston area, Cleveland features a handful of players — including Myles Garrett, Corey Coleman, Derrick Kindred and Rashard Higgins — from Texas.
"We're in discussion now," Ogbah said. "Guys around that area, we are talking with each other to see whatever we can do to help."
Ogbah said he's been encouraged by the people of Houston supporting one another.
"That's what I love about Houston. Us Houstonians, we stand together. We help out each other, we do whatever we can to help each other out," he said.
"We all come together as one. We have to strive, we have to do whatever we can to help the less fortunate and get them out of those situations."