To have success in the NFL, you have to be able to evolve. The best players on defense can adapt themselves at a moment's notice like a chameleon.
Armonty Bryant, 25, has done that to begin the 2015 season.
In training camp, Cleveland converted its former defensive lineman into a budding outside linebacker and the smooth transition has been evident. The slender 6-foot-4,265-pounder rewarded the shrewd coaching staff by punching in 2.5 sacks against the Titans and bringing constant pressure throughout the afternoon.
Why is the switch working so effectively for the Browns?
At East Central Oklahoma, Bryant rushed the quarterback from the two-point stance. He's reached back into his memory bank with ease. Bryant has been taking advantage of his wiry frame to get lower than offensive linemen, dip his shoulder and get around the edge quickly.
Let's dive into one of sacks to show No. 95's growth.
Situation: Titans ball, second quarter, first-and-10, at the Tennessee 39-yard line, Browns leading 14-0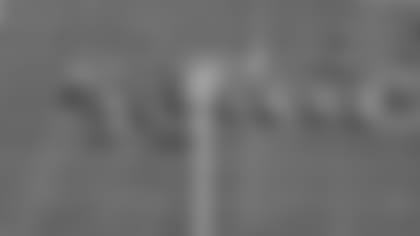 Bryant has been in the backfield on multiple plays early in the game but has yet to make a big play. Even so, Tennessee shades two tight ends, Anthony Fasano and Chase Coffman, to the right side in hopes of slowing Bryant down.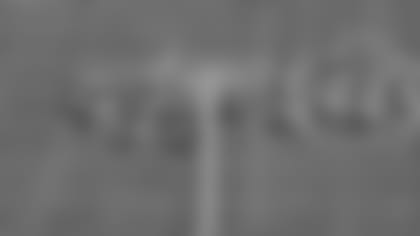 Bryant is fully expecting to get double-teamed by the tight ends – or at the very least chipped on his way to the quarterback. Side note: How many rookies are already commanding double-teams like Danny Shelton (green circle).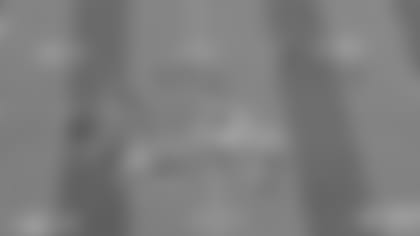 Inexplicably, neither tight end touches Bryant.
"I saw the tackle and the tight end talking before the snap and I think they miscommunicated," Bryant said. "It was loud."
Now in his third NFL season, Bryant is athletic and tall enough to pass for an NBA small forward. He's salivating at a one-on-one matchup with Titans rookie right tackle Jeremiah Poutasi. But before charging at quarterback Marcus Mariota, Bryant has a trick up his sleeve.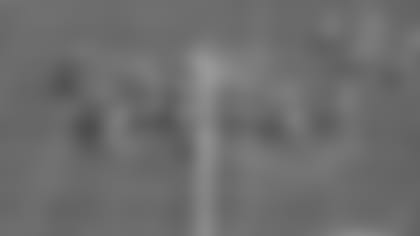 Shuffling his feet two steps backward, Bryant leans his shoulder in, making Poutasi think he's actually dropping in coverage. Bryant calls the advanced pass rushing technique Coffee House.
"It's like taking a little coffee break," Bryant said. "You fake like your dropping and then, boom."
Poutasi blocks down on Jamie Meder, giving Bryant an HOV lane to go hunting in the backfield.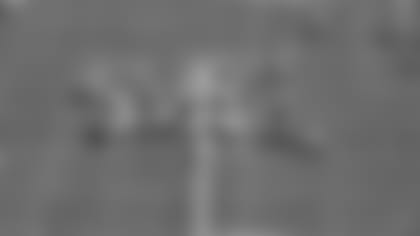 This is Poutasi's "oh shucks" moment. It's too late.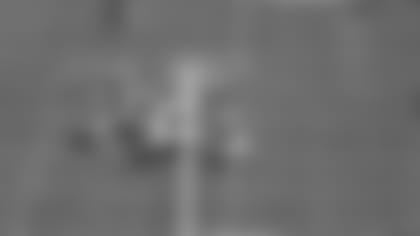 Bryant gobbles up Mariota and breaks down the relentless wall at a key point early in the game.
"We just kept fighting, kept pushing, and it paid out," Bryant said.
As Mike Pettine always says, the big first down sack put Tennessee behind the sticks on second and third down. Christian Kirksey blew up the next screen pass for a loss and Mariota hit Dexter McCluster on a check-down pass well short of the first down.
The difference on defense from Week 1 to Week 2 was the pass rush. Without it, the secondary gets left hung out to dry. With it, and with Bryant progressing at this rate, the Browns are a fortified front that can bewilder offenses.