While the players and coaches enjoyed a rare weekend off, Buster Skrine found himself on his couch staring at the clock.
"I couldn't wait to get back in the building," Skrine said, with a wry smile.
How could you blame him? The fourth-year pro from Tennessee Chattanooga is having a breakout season at cornerback. Skrine's four interceptions tie him for third in the NFL.
Skrine took us inside the film room to break down what happened on his two interceptions against the Bengals.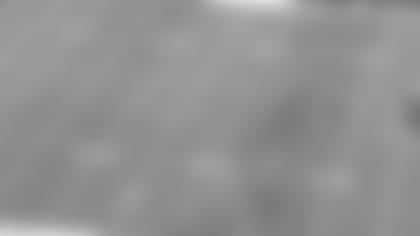 Situation: 3rd and 3 at the Cleveland 34-yard line. Browns leading 24-3. 11:49 left in the fourth quarter.
What happened: Skrine (yellow circle) was matched up with Bengals receiver Greg Little (red circle). "I played against Greg and I know how he runs his slants," said Skrine.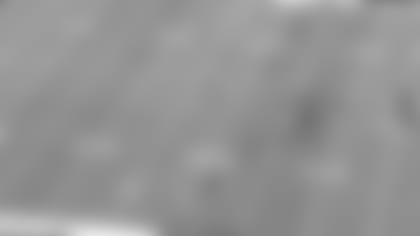 Skrine got physical with Little and guessed correctly that the route was breaking towards the middle of the field.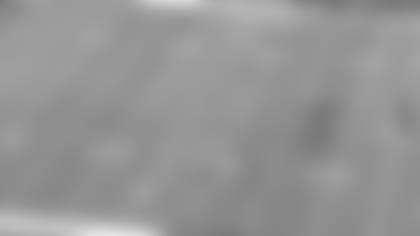 Inadvertently, safety Tashaun Gipson (red line) was chasing down tight end Jermaine Gresham in the flat. This incidental contact freed Skrine to peek at quarterback Andy Dalton's eyes. The football (blue circle) was already in flight. Skrine would have a play on the football.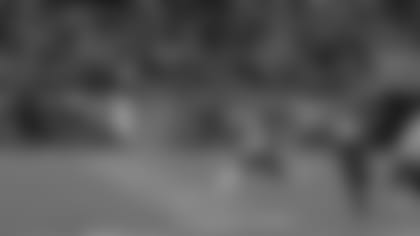 Skrine got both is paws on the ball and returned it up-field for an additional 30 yards of field position.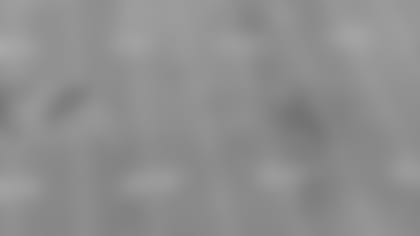 Situation: 3rd and 15 at the Cincinnati 29-yard line. Browns lead 24-3. 7:12 left in the fourth quarter.
What happened: It was desperation time for the Bengals. Skrine (yellow circle) was coached up to expect a deep pass on the man he was covering, James Wright (red circle). The Browns were lined up in a four-deep quarters zone, meaning Skrine would be alone on an island if Wright did go deep.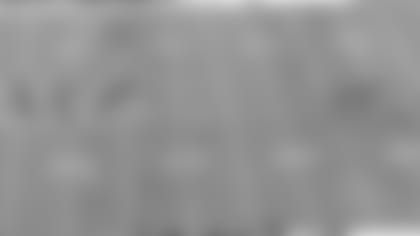 Skrine turns his hips once he realizes Wright is running a fly route. Desmond Bryant (blue circle) was able to generate enough pressure for Dalton to launch the ball a little sooner than he would have liked.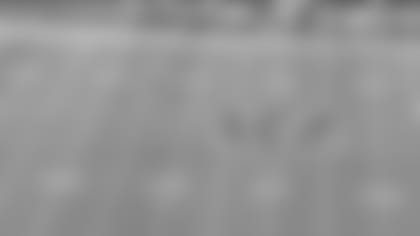 Here's where Skrine's athleticism and technique comes into play. The cornerback uses the "stack" move, meaning he gets in front of the receiver to cut him. "As soon as you get him stacked, I'm thinking I am the receiver now," said Skrine. "Now I am the one who is supposed to catch the ball."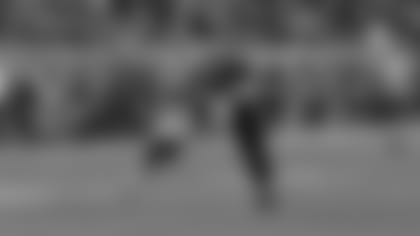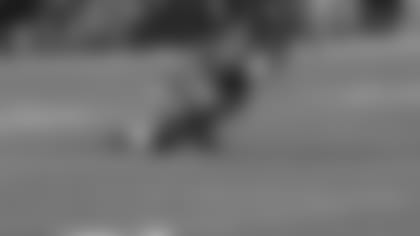 "A lot of people were saying we didn't beat that good of teams the last three games. So we wanted to show everyone that we were for real," said Skrine. "Beating a team like Cincinnati in a dominating fashion shows the type of team we can be."