Special teams coordinator Chris Tabor was licking his chops in practice this past week. In the normally chaotic world of special teams, Tabor saw something in Tampa Bay's punt protection scheme that the Cleveland Browns could expose, if executed right.
That play call was designed for linebacker Craig Robertson to block a punt and it was installed and practiced repeatedly the week leading up to the Buccaneers game.
"We had the perfect call at the perfect time," explained Robertson out in the Browns field house, as he broke down the play for ClevelandBrowns.com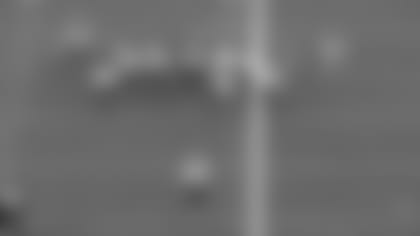 Trailing 17-16 in a deadlock, unkempt football game, the Browns were in desperate need of a big play – wherever they could get it. Tabor dialed in the punt block. The three key players in the formation would be Robertson (yellow circle), linebacker Tank Carder (red circle) and newly acquired tight end Ryan Taylor (blue circle).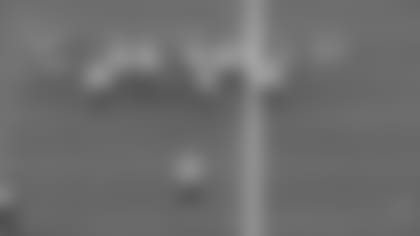 The play design called for Robertson to swoop in underneath Carder, whose goal was to take out snapper Andrew DePaola and punt protector, No. 25 Mike James. But Taylor's role on the left edge was just as critical. He was tasked with holding onto both Brandon Meyers (82) and Dane Fletcher (50). If executed properly, there should be a direct lane for Robertson to spring through.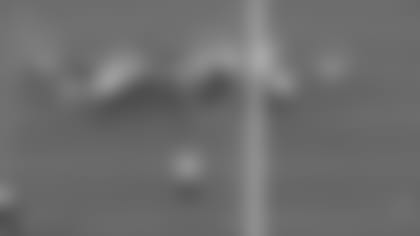 Tabor's play unfolded like it had the dozens of times it was repped in practice. Carder (yellow circle) blasted his two men, removing them from their original blocking posts while Taylor (blue circle) got his hands over on Fletcher to preoccupy the linebacker. Robertson had a free lane to deflect the punt and set the Browns win.
"We've been working on punt blocking since training camp," said Robertson. "Because there are few times you get to come free. A lot of guys miss it because they come in too high. Coach Tabor has done a great job of coaching us to attack the block point, at a lower angle and actually have your eyes on the football."
Some areas of special teams had been an issue for the Browns earlier in the season.  With Tabor's vision and players like Robertson who have embraced their bigger role on fourth-downs, special teams is becoming a strength in Cleveland.