Nobody has been less excited after securing a career-high day in the NFL than Browns tight end Gary Barnidge. 
"The stats were a good aspect, but we didn't win the game," said Barnidge, "so all of that didn't really matter."
Barnidge caught six passes for 105 yards, including a 28-yard touchdown in the third quarter. Let's break down the play.
*Situation: Oakland leading Cleveland 20-3, Third-and-1 at the Raiders 28-yard line *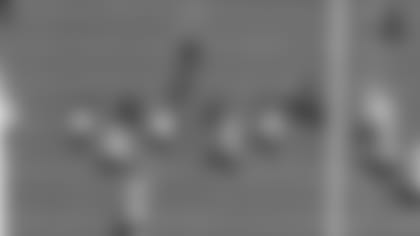 If you watch the full video clip of this play, the touchdown becomes possible because of Barnidge's motion to the right side of the field – a staple of offensive coordinator John DeFilippo's offense.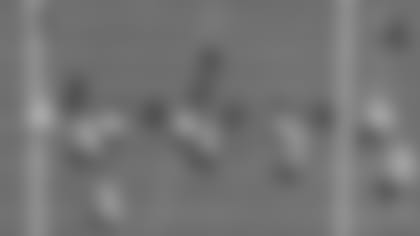 Oakland is in man coverage. Raiders safety Charles Woodson (orange circle) is frantically signaling to TJ Carrie (purple circle) to cover tight end Gary Barnidge.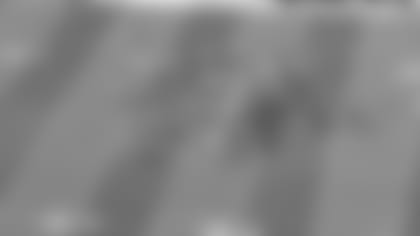 There are three routes on this play: A quick comeback route from Travis Benjamin, a fullback flare to Isaiah Crowell and a corner route to Barnidge. Duke Johnson Jr. and Jim Dray stay at home as blockers.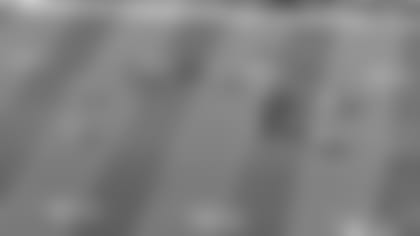 There is a lot going on in this picture. First, Khalil Mack (blue circle) charges into the backfield and is right in McCown's grill. But Cleveland's quarterback makes an athletic move to juke the daunting pass rusher. Benjamin is double covered – accidentally – on the play by both Carrie and David Amerson (purple circle). Beyond the ruckus, Barnidge emerges wide open.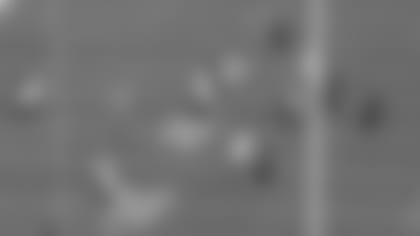 By the time Carrie (purple circle) realizes he's supposed to be on Barnidge, it's too late. McCown flicks his wrist for the much-needed touchdown.
"We were expecting them to be in zone coverage, but it ended up being man," Barnidge said. "They had been mixing throughout the whole game, so we weren't really sure what they were going to be. Carrie was covering me far on the inside – he didn't jump right away."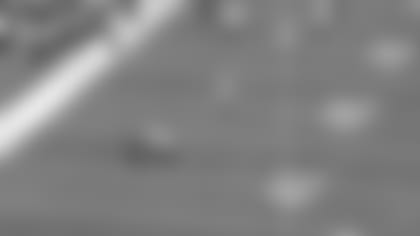 In a last-ditch effort to stop the play, Woodson races from the middle of the field and nearly swats the ball down.
"It was a perfect throw," Barnidge said.
After a performance like Sunday's, expect defenses to realize how capable Barnidge is of making big plays in the passing game.