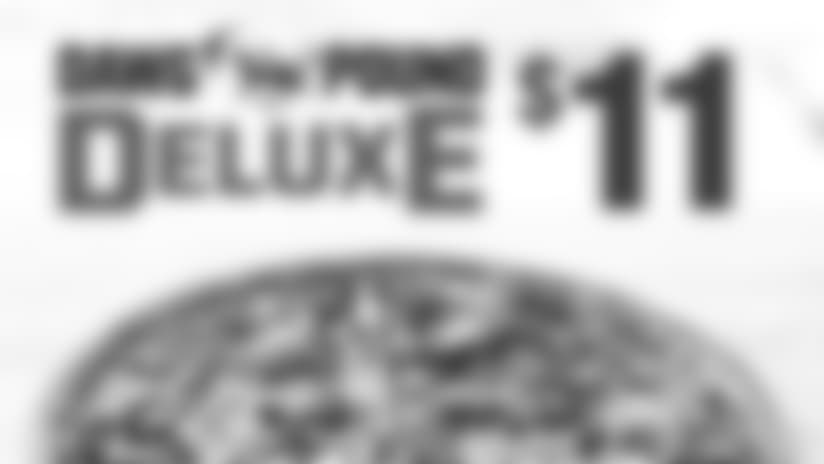 ](http://brow.nz/2cywiOy)
Hours after the Browns unveiled the Jim Brown statue outside of FirstEnergy Stadium, Isaiah Crowell did something not even the legendary running back could claim during his storied career in Cleveland.
On the first play of Cleveland's second drive of the game, Crowell took a handoff, burst through a gaping hole on the left side of the line and ran 85 yards for a touchdown. It was the longest touchdown run by the Browns in 57 years, as only Bobby Mitchell (1959) had one go longer. Brown's career long went for 80.
"It was just a power play," Crowell said. "The linemen did a great job blocking the double team, got a great push. I just owe it all to my linemen. I think it was them that really got the touchdown. I just ran it."
Here's how they made it happen.
Setting the scene: Cleveland leads 7-0 midway through the first quarter. The Browns take over at their 15-yard line following a midfield stop by the defense. The Browns ran the ball five times on their opening drive with mixed success.
"We just have to hand it to him enough times," Browns coach Hue Jackson said earlier in the week. "If you have a runner you believe in, you have to give him the ball. He has to get a feel for the game and be able to play within the structure of what you are trying to accomplish with the offensive line."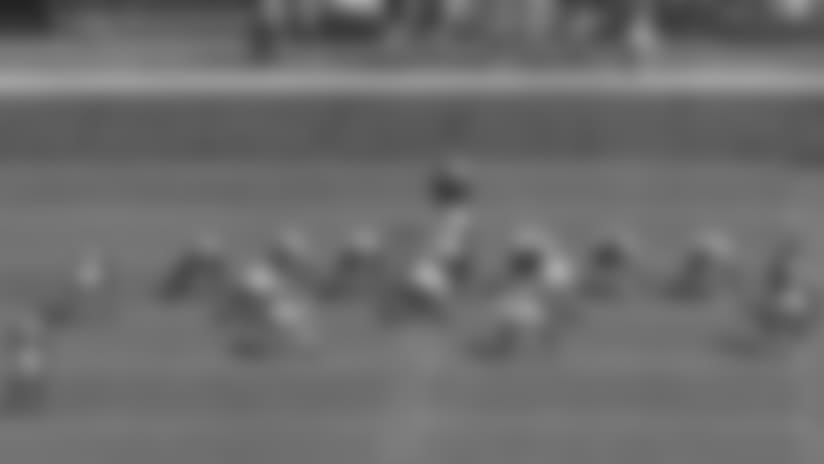 The Browns line up with one wide receiver (Terrelle Pryor) split out to the left and two tight ends. Gary Barnidge lines up next to left tackle Joe Thomas and Randall Telfer is on the right side of the line next to Austin Pasztor. This gives Cleveland a seven-man front against the Ravens, who have five players spread along the line of scrimmage and three linebackers peering into the box.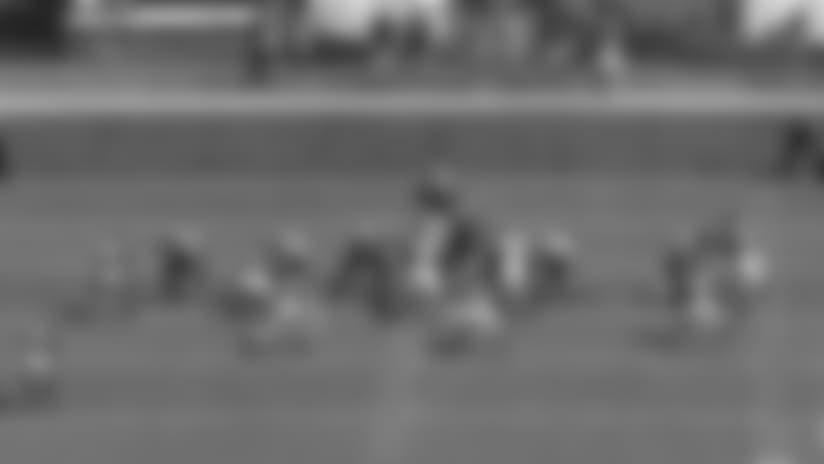 The assignments are clear as the ball is snapped. Telfer and Barnidge take care of Baltimore's edge rushers. Pasztor blocks Lawrence Guy (93), Cameron Erving goes head to head with nose guard Brandon Williams (98) and left guard Joel Bitonio and Thomas double Timmy Jernigan (99). The key movement here is right guard John Greco, who pulls behind Erving and heads toward the lane created by Thomas/Bitonio and Barnidge. So, too, does fullback Malcolm Johnson.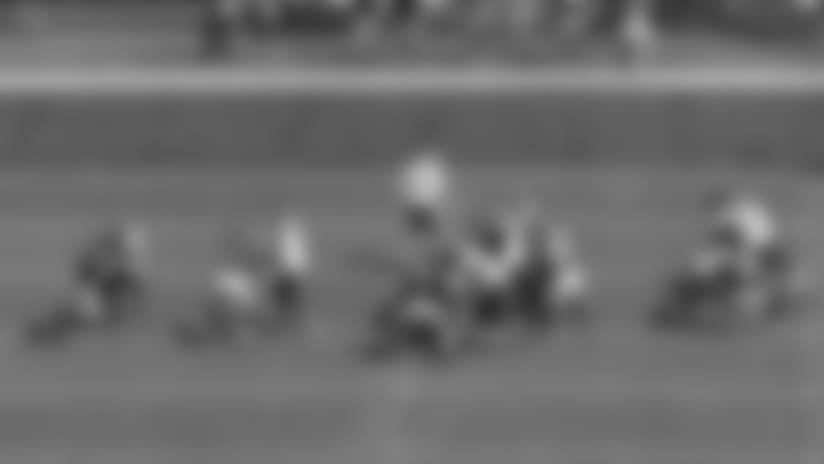 With the linemen taking care of their assignments, Greco and Johnson make the necessary blocks to keep that lane from closing. Johnson completely takes out safety Eric Weddle (32) while Greco contains Zachary Orr (54). Barnidge gets Terrell Suggs just enough out of the play to prevent him from slowing down Crowell in the backfield.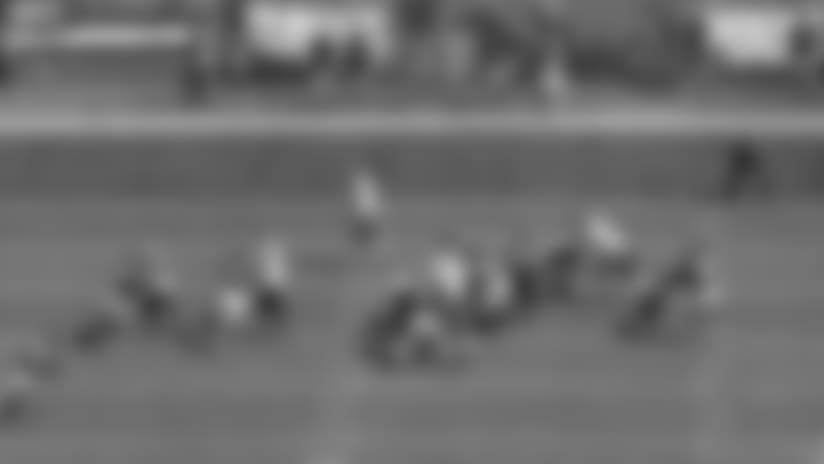 And now it's Crowell's turn to make a good play great. He darts through the hole and runs where he needs to go to take this carry to the next level.
"He is better. He is a lot better," running backs coach/run game coordinator Kirby Wilson said. "We are not 100 percent always there but no running back is. You will always have some misreads in a game, but he is much better in terms of understanding what he is looking at and why he is looking at it."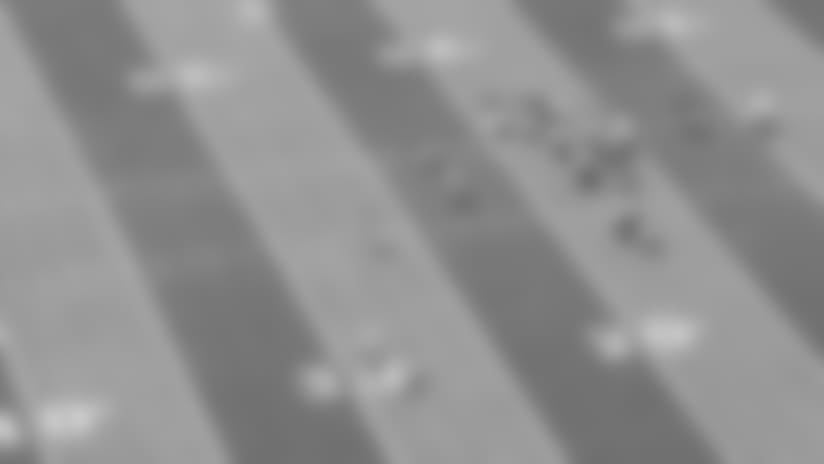 So much green grass lies ahead for Crowell, and only two defenders stand in his way because cornerback Jimmy Smith (22) has been essentially taken out of the play by Pryor's route.
Timing is everything, and Crowell had just the right amount of speed going to split the last two Ravens on his way to the end zone.
According to NFL Director of Football Communications Randall Liu, Crowell topped out at 21.97 miles per hour, the fasted recorded by anyone on a touchdown run this season.