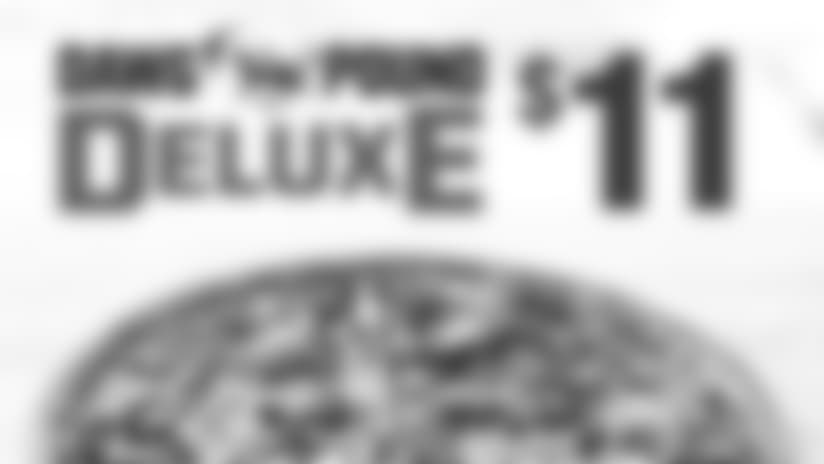 ](http://brow.nz/2cywiOy)
It might not have been at the top of Kevin Hogan's scouting report, but the former Stanford quarterback has always had the ability to make something out of nothing with his legs.
"It's something that I've always trusted and something I did a little bit at Stanford," Hogan said Sunday after his NFL debut against the Bengals. "If there was nothing there downfield, then I felt comfortable with my legs that I could get a first down or a big gain. It was nice during the week to rep some of those run plays, and it happened to pay off during the game today."
Hogan, seeing the field in spot situations before taking over full time for an injured Cody Kessler, cleared 100 yards on the ground on fewer than 10 carries against the Bengals. His biggest came early in the third quarter, when he dropped back, surveyed his options and made a run for it, going 28 yards for a touchdown.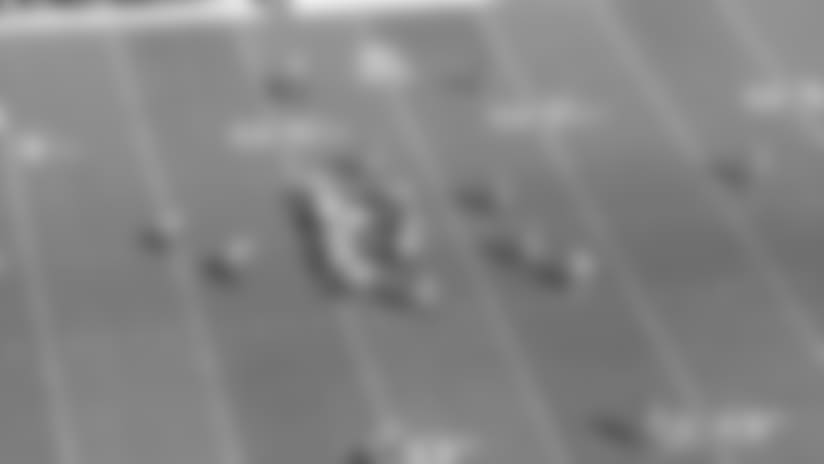 Setting the scene: Trailing 21-10 with 10:54 to play in the third quarter, Cleveland has the ball on first down at Cincinnati's 28 after a 15-yard Andrew Hawkins reception. Terrelle Pryor Sr., on the field for one of his 31 snaps Sunday, is lined up to the left, Ricardo Louis is to the right and fullback Malcolm Johnson and running back Duke Johnson Jr. are in the backfield.
Hogan has a few options as he surveys the field. His first is tight end Gary Barnidge, who is cutting to the left. His second read is Pryor, who is also covered tightly. Both Pryor and Louis are taking their defenders with them more than 10 yards down the field. Barnidge is dragging his to the left sideline. The middle off the field opens up in a big way, and Hogan notices.
"The defense was just dropping back, so I decided to kind of take off and see what I could get with my legs," Hogan said, "whether it was a first down or even a little bit more."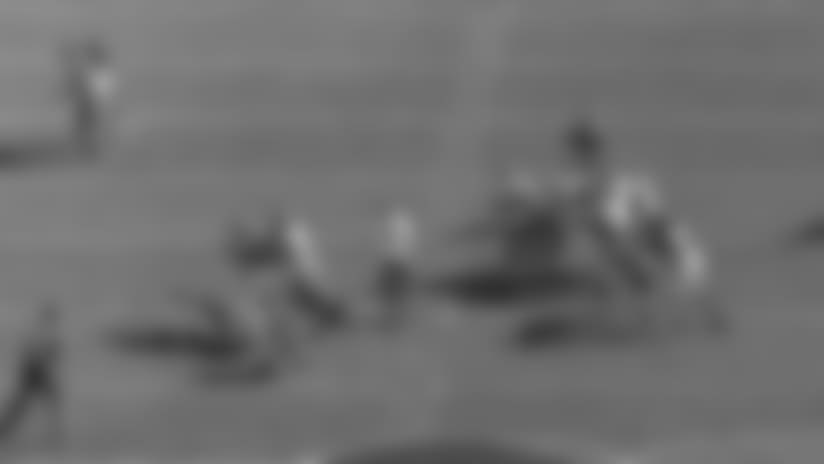 Hogan wasn't kidding. And as he makes his move, Johnson is ready to come along with him.
"The defenders were all chasing the route runners," Hogan said. "It was like the parting of the Red Sea."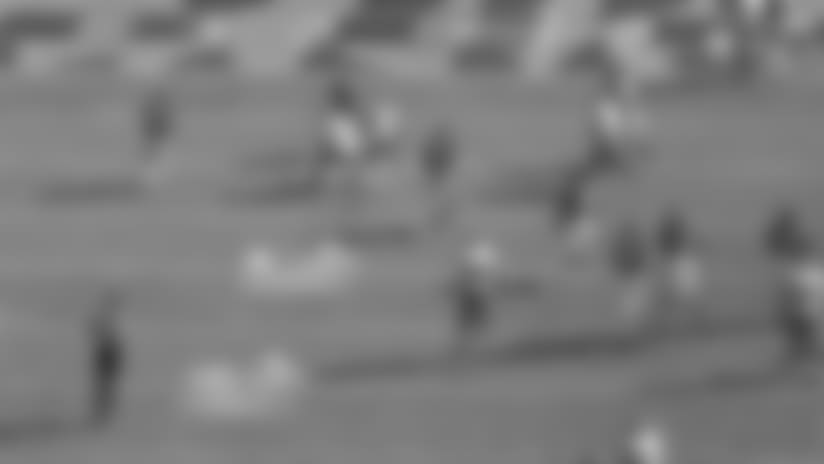 Hogan gains 16 or so yards before he runs into some trouble. With Johnson by his side, Hogan makes a move to the right, where he has Pryor as a blocker. He almost doesn't make it.
"I actually almost slid when Duke Johnson came up beside me, all that orange on the field I thought it was one of the defenders," Hogan said. "I saw it was him and he went and made a huge block that opened it even more."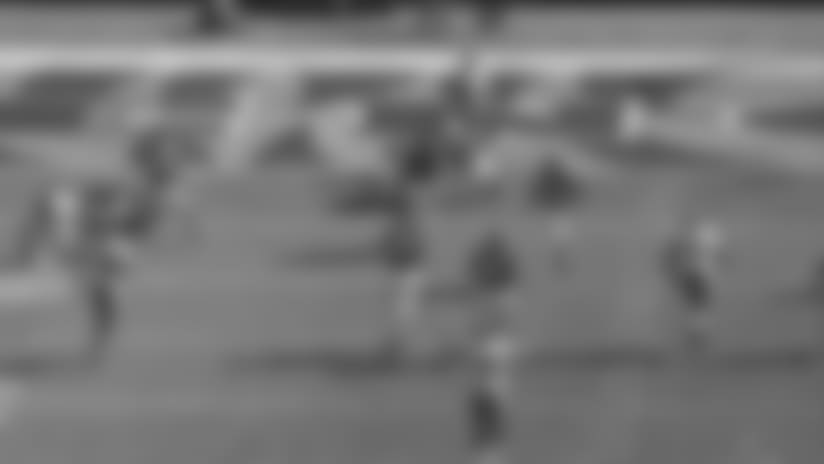 From the 4-yard line forward, Hogan uses his momentum and strength to power his way into the end zone. He's no stranger to finding the end zone with his feet, as he compiled 15 rushing touchdowns during his four years with the Cardinal.
"That's what I have confidence in, my legs and I'm able to make a few guys miss," Hogan said. "I was lucky to reach over and get my first touchdown."