Duke Johnson Jr. replaced Brian Hoyer in the fourth quarter Sunday in Buffalo.
Had the rookie quarterback not immediately ignited the offense, the Cleveland Browns may not have a quarterback decision on their hand. But the film doesn't lie: Manziel was effective.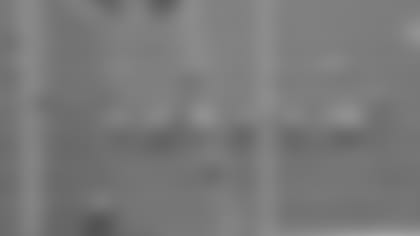 Manziel's first completion is a staple from offensive coordinator Kyle Shanahan's playbook: The play-action, bootleg roll to the left.
But there's a factor Manziel adds and why we saw Shanahan help guide Robert Griffin III to a Rookie of the Year season in 2012: An athletic quarterback's speed can freeze a defense.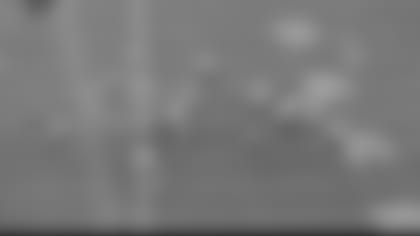 As Manziel peels to his left, Bills linebacker Preston Brown (yellow circle) is locked into whether or not the quarterback will run. Brown loses sight of wide receiver Miles Austin, his responsibility in coverage. While defensive end Jerry Hughes (black circle) crashes down on Manziel, Brown is well out of position. The result of the play is a 12-yard pass-and-catch to Austin for a first down.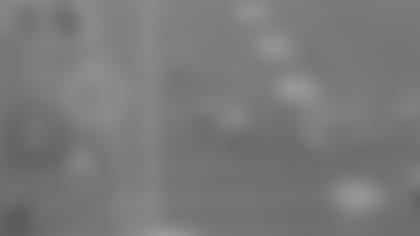 On the very next play, Isaiah Crowell took a handoff for 11 yards, his longest run of the day. Coincidence, or maybe not? See the red circles above and the Vine below – these Bills linebackers hesitated on whether the Browns were executing a play-action pass or a run to Crowell.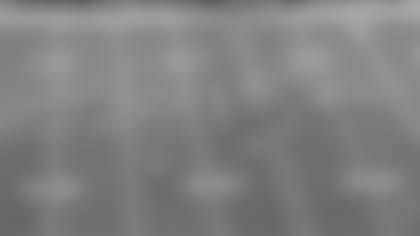 Manziel admitted he was "very, very nervous" for his first few snaps. After a few positive plays, you can tell he's calmed down and even called an audible.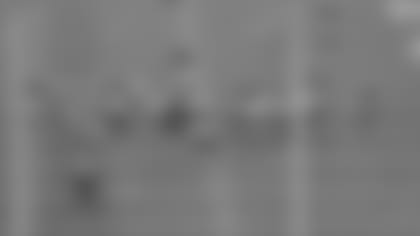 Another play-action pass. Because of Shanahan's system, the Browns are one of the only teams in the league that can actually keep fooling defenses with play-action even while trailing, 20-3.
Manziel has a relatively clean pocket to throw. It's interesting to note Brown (yellow circle) is completely locked onto Manziel. We don't know the Bills' play calls but it appears as if he's spying on Manziel to make sure the rookie doesn't dash for chunk yardage.
Manziel locates Gordon cutting hard toward the middle of the field for an 18-yard gain. The Vine below shows the whole progression of the play.  
One additional note: The black circles indicate two-deep safeties. Manziel wasn't exactly going against the most challenging looks from Buffalo defensive coordinator Jim Schwartz. The Bills were in protect-the-lead mode, hoping to minimize big plays.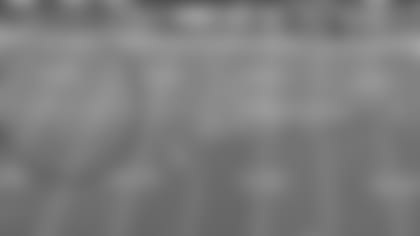 After an incompletion to Travis Benjamin in the flat, which arguably should've been caught and taken up the field for a big gain – Shanahan lines up Manziel where he's the most comfortable – the shotgun.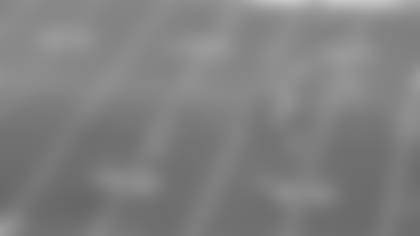 The pocket isn't as clean this time and the Bills have adjusted their two-deep safeties to close in more. And again, the extra yellow circle is caught napping as he watches Manziel in the pocket.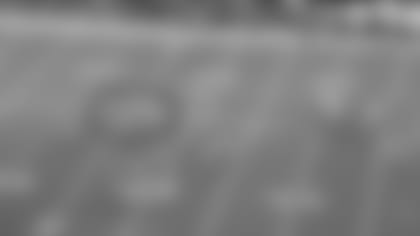 Here's where we saw why Manziel's arm strength is in the upper echelon of the league. Manziel fits this pass into a tight window to Jim Dray for a 24-yard gain. Was it a dangerous pass? Probably. But this type of chance play is why Cleveland drafted Manziel. He's courageous on the field. He seeks out plays to be made.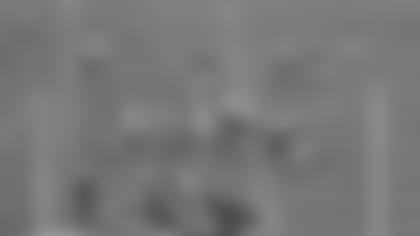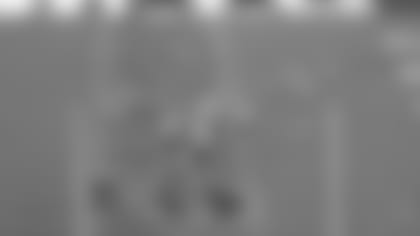 One additional note: It would've likely been impossible to finagle his way out of the pocket under duress, but Manziel did have Terrance West (three pictures up, pink circle) streaking down the sideline. I have long been a proponent of the Browns using running backs more in the passing game. That would've been a touchdown.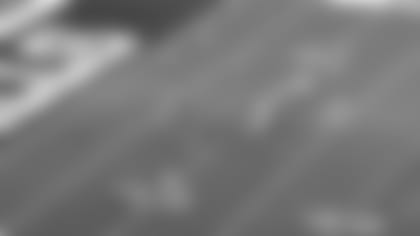 After a West two-yard run, the Browns sat at the 10-yard line on second-and-goal. This can't be mentioned enough: Manziel is most dangerous when he's in the shotgun, a formation Cleveland hasn't used much this season.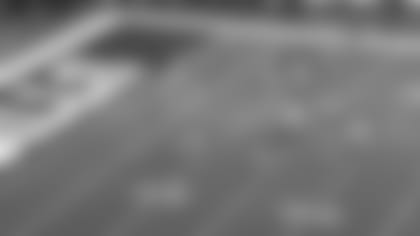 Dray (black circle), Taylor Gabriel (blue circle) and tight end Ryan Taylor (yellow circle) are not exactly open enough to force a throw. Gordon (purple circle) could've been Manziel's target, but Hughes (brown circle) made his way into the backfield again and the quarterback sensed it.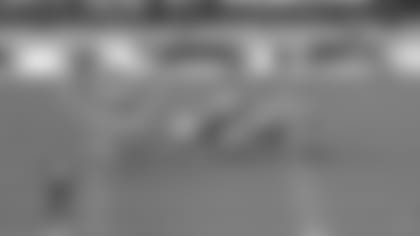 So, Manziel takes off. He knows Stephon Gilmore (yellow circle) can't leave Gordon quickly enough to catch him. His speed is blazing. Perhaps Gordon is the only quicker player on the Browns roster with the football in his hands.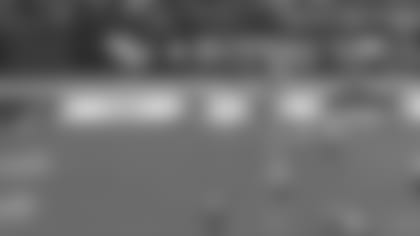 The play was fantastic. It was a memorable first touchdown. There is a cautionary tale, though. While Manziel made the right decision here, the struggle for the rookie – when he does get to officially play – will be not to lean on scrambling. If he uses it sparingly like Seattle's Russell Wilson, it has the potential to make him a terrific quarterback from the get-go. Being comfortable standing in an NFL pocket is a must, and it will take time. Talent isn't Manziel's question; it's decision-making.
When you consider this drive came against one of the best defenses in the NFL and in a hostile atmosphere on the road, Manziel has every right to feel confident about his first professional touchdown.
All in all, it was a heck of a drive from Johnny Football, and Browns fans should be excited about what his future holds.