One of Cleveland's best starts to a game all season ended with a play that required a little improvisation.
Duke Johnson Jr. and Gary Barnidge were up to the task to cap a 15-play, 80-yard drive Sunday at Seattle with a touchdown.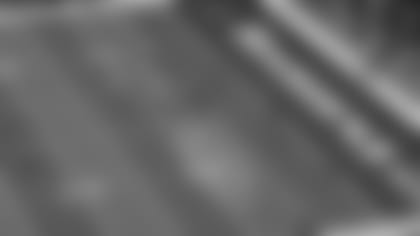 The Browns moved at a steady pace throughout this drive but hit a bit of a snag once they reached the 8-yard line. Running back Isaiah Crowell ran on back-to-back plays for a combined yard to set up third-and-goal at the 7.
The Browns lined up with trips to the right (Taylor Gabriel, Gary Barnidge and Terrelle Pryor) with Travis Benjamin to the left. Duke Johnson Jr. lines up to the left of Manziel in shotgun.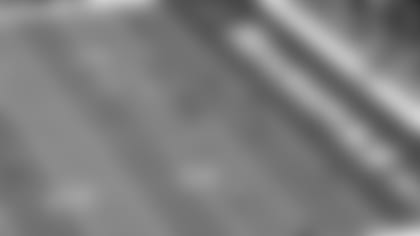 The Seahawks line up with a four-man front and are showing a zone look to the right with four players responsible for the three Browns on that side of the field. Benjamin faces one-on-one coverage. From the looks of it, the defender is lining up to take away a potential slant toward the end zone. When Barnidge goes in motion to line up to the left of Gabriel, the defense doesn't budge.
Seattle's four-man zone does its job. Pryor is tied up with Richard Sherman to the far right, Gabriel has two players on him and Barnidge draws two defenders. Benjamin doesn't have much room to work with, either.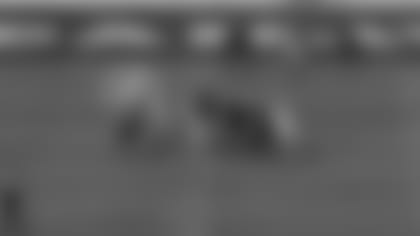 Here's what Manziel sees as the play develops. Johnson rolls out of the backfield and provides Manziel with a check-down option. With the way Seattle is defending, it'd be difficult for Johnson to get in the end zone on this kind of route.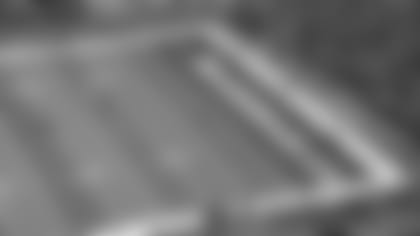 Manziel faces heat from the left side of the line and rolls to his right. A big swath of green opens up, providing Manziel with the opportunity to, perhaps, run it all the way for a touchdown. His eyes remain locked on Barnidge, who starts to drift back toward Manziel in order to give him a better target. One of the defenders on Barnidge starts running toward Manziel to prevent a rushing touchdown.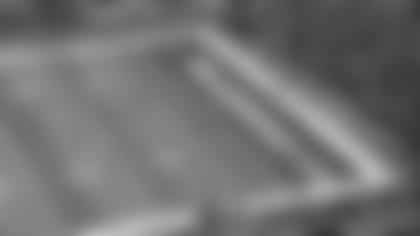 By the time Manziel gets back to the 11-yard line, Barnidge has a window for the quarterback to find. Manziel fires the ball across his body and hits Barnidge in the one spot where his defender can't knock it away. The throw-and-catch gives Cleveland an early lead and allows Barnidge to tie Ozzie Newsome for the most touchdown catches in a season by a Browns tight end (nine).