Coming in cold in relief of starter Josh McCown, Johnny Manziel logged a mixed performance Sunday against the Jets. You can't turn the football over three times at the quarterback position and expect to win.
However up and down the performance may have been from the entire Cleveland offense, no one will forget Manziel's 54-yard touchdown pass to Travis Benjamin.
Let's take a closer look at the film to show how the play happened.
---
Situation: 3rd and 19 from the Cleveland 46-yard line
Formation: Shotgun, trips right
Play Call: Go-route to Benjamin Benjamin (blue circle)is matched up one-on-one with veteran cornerback Antonio Cromartie. Jets safety Jaiquawn Jarrett (red circle) is creeping toward the line of scrimmage on a fake blitz, a wrinkle often used to throw off young quarterbacks.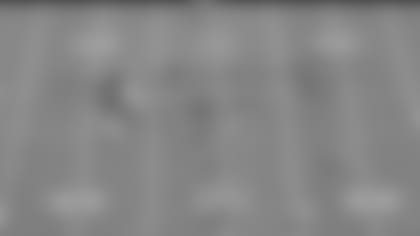 The Jets are in soft man coverage with Jarrett playing a single-high zone, leaning toward the side with three receivers. Jarrett is still staring down Manziel while Benjamin begins the release of his route. Manziel recognizes it's going to be single coverage up top.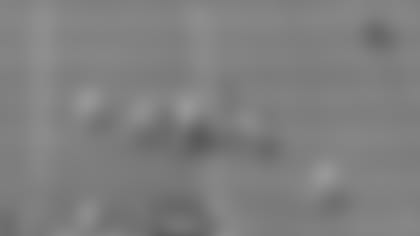 It's worth noting this was a peculiar play call by the Jets on 3rd-and-19. Buster Skrine is coming around the edge on a nickel blitz. In your bottom left corner, Gary Barnidge is also streaking open on the play.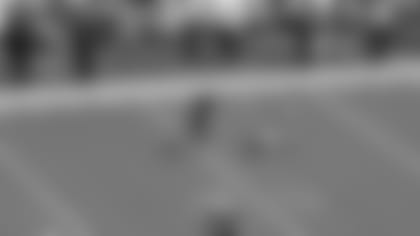 Cromartie's technique is attempting to shade Benjamin using outside leverage. Benjamin's speed is about knock Cromartie completely off guard.
"The play call was just to get the ball in the air," Benjamin said.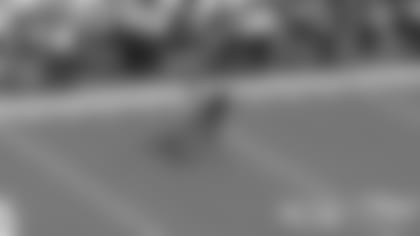 Cromartie is still looking at Manziel even with Benjamin about to blow right past him. It's fair to say the threat of Manziel's legs can play mind games with defensive backs.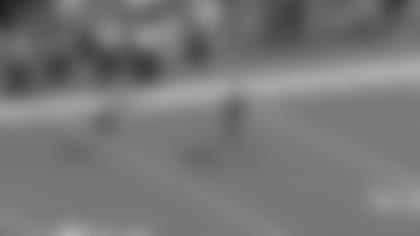 "He just ran right by him," Manziel said Sunday at his press conference. "That's just Travis using his speed and trusting seeing a single safety meant that we were going to get the ball up to him. He did a heck of a job catching that and taking it to the house."
"Johnny put the ball right on the money," Benjamin said.
If you count training camp and preseason performances, Cleveland's biggest playmaker early in 2015 has been Benjamin. He took the top off the Jets defense Sunday, he's recaptured his fearlessness as a punt returner and he's warranting more attention from opposing defensive backs.
"I'm 100 percent back and just going there every game trying to play my best," Benjamin said.
Benjamin can't fly solo in terms of big plays for the Browns, though. Offensive coordinator John DeFilippo said last week one of his three keys to victory was get to create explosive plays in the passing game. Benjamin himself has a game plan for Cleveland on Sunday for the team's home opener against the Titans.
"Limit the turnovers and score touchdowns when we're in the red zone," Benjamin said. "If we limit turnovers it will be a good outcome for us."