First and Ten Coin Toss Captain – Browns v. Bills
At Cleveland Browns home games, one lucky Browns fan who exhibits the message of First and Ten and chooses to #give10 and shares their story is honored at midfield as the coin toss captain of the game. When the Browns played the Bills in the second preseason game of the season, William Sanders was that honoree. You too can be picked to be honored at midfield on game day when you share your story on our website of how you #give10.
William Sanders, a teacher at Jefferson Elementary School in Warren, Ohio, wanted to improve the quality of life for his students. He made this a reality by deciding to #give10 and make a difference by beginning an after school program to help these kids on his own time. He gives back because his life was similar to those he teaches.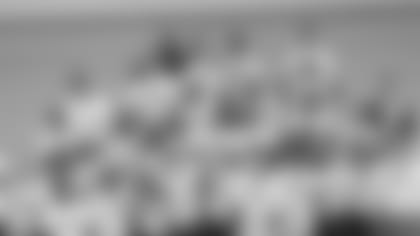 During the winter of 2013 William took action by starting a website with his wife to launch the brand Team Sanders. Once they solidified the program Team Sanders was officially ready for action. The group, which consisted of William, his wife and later a few teen volunteers, took kids to the park and the library to assist with homework and keep them active. The number of kids expanded to nearly 60 in the first month, William requested to move the program into the elementary school.
William says everything has continued to run smoothly and it's been extremely positive. The kids really felt like family and they didn't want to leave. At this stage of the program, Team Sanders is now geared to specifically fourth and fifth graders because this is where William says the greatest need lies. They focus on trying to get some of the kids with difficult behavior in the program to learn how to deal with it through coping mechanisms. One of William's favorites is for them to find a "happy place" to wrangle in their anger. They implemented team building activities that has helped more students than one. Mr. Sanders, as the kids call him, gets updates from the students when they are commended on their good behavior in class. Situations like this bring a smile to his face and let him know he's making a difference.
He hopes to expand to other schools in the Warren School District and beyond to do bigger and better things. This academic year they want to take the kids on field trips to expose them to life outside of their neighborhood. William says he thinks it's important to expose the kids to places they haven't been and even with the chaos, he wants them to know they can aspire to be anything.
Because many look up to professional athletes like the Browns, William has begun a flag football team for the students in his program, where he volunteers as coach. He has 20 boys in his program and he uses this as a strategy to reach them. It provides an alternative option to tackling and still gets the kids to exercise and be active. William wants to do whatever he can to help the kids one at a time and really change the area for the better. His ultimate goal is to connect to the kids who are seen as unreachable. They can relate to the kids and build something that's bigger and better to be more effective in the long run.
They've received support for more programming from the Warren family mission and the YWCA in the form of food, hygiene products, and much more. William is excited to use the resources he's been given to continue building his program because "it's working!" he says. William is a firm believer that these students don't have to live the lives that their parents did or what they've been accustomed to. By giving back and going out of his way to #give10 he is not only helping kids in his community, but teaching them how to #give10 as well.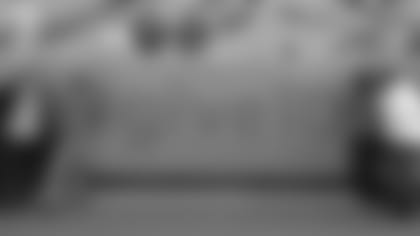 Are you signed up to #give10? Do you have your orange #give10 wristband? Share how you are helping the community and pledge to be part of First and Ten on ClevelandBrowns.com/community. All you have to do is give 10 hours, help your community. We want to hear your stories so follow @BrownsGiveBack on Twitter and Instagram for the latest community updates and be sure to use #give10.