At Cleveland Browns home games one lucky Browns fan, who exhibits the message of First and Ten and shares their story with us about how they #give10, is honored at midfield as the coin toss captain of the game. When the Browns played the Raiders in the second home game of the season, Kalim Hill was that honoree.
Kalim Hill celebrated his 20th birthday the Monday after being recognized as the First and Ten Coin Toss captain. He was thrilled to be honored on the field for his work to #give10 in the community which he does purely for the benefit of the children. Kalim is a teacher at the local wrap around school Robert H. Jamison that serves students in grades kindergarten through 8th grade. As a teacher at the school, Kalim works at the school through the Cleveland Playhouse.
Through the United Way of Greater Cleveland, he volunteers as a recess coach for the kids. Often times during recess time there is less supervision and the kids are more likely to get hurt from reckless play and/or suspended as a result of fighting. The implementation of recess coaches has helped decrease the amount of suspensions and injuries. Alternate activities that Kalim has begun during recess time are theater exercises and learning games. This provides a safe atmosphere where the kids can play, be free and have a good time while still having the opportunity to express themselves throughout the day. Kalim knows that some of these kids are going through traumatic situations at home and it's unfortunate and they have to carry the weight of those situations during the school day. Recess is a time that they can use to release some of that stress in a positive way.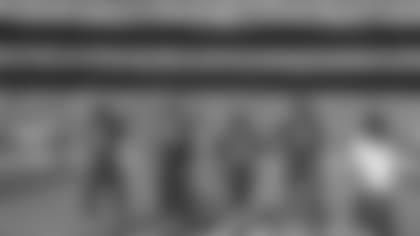 When he was younger, he someone who he could call mentor, who helped guide him in the right direction. "Those people helped inflict positivity on me and I was able to not fall into the statistic," he said. "I want to be that person to these kids." He is so passionate and in touch with what he was put on this earth to do that he's been doing it for quite some time. Kalim began volunteering when he was younger in a church ministry teaching children during Sunday school and bible study. It was something that just came natural to him. He could command a room of more than twenty school-aged kids ranging from ages 5-12 years old. Making funny jokes, doing dances and crafting lessons so that they are easy to understand at any level. He uses students in skits as a teaching method that increases the likelihood of the student to remember what they've learned as well as to make it a fun and engaging experience. Outside of teaching and volunteering in the school,
Kalim has also found other ways to #give10 and give back to his community. Last summer he taught theater at the Cleveland Public Theater. During his internship there he volunteered many hours of his day. After working during his morning shift at noon, he would ride his bike for five miles to reach W. 55th street to teach youth for nine hours. He enjoyed every minute of it though because "I gave so much of myself to the youth and they were inspired. That's all that matters," he said. The winter prior to that during Christmas time Kalim stepped in as Santa to help bring cheer to kids in a different community than his own. "It was one of the greatest things I've ever done in my life," he said. "The smiles on those kids' faces was remarkable!" One thing Kalim always tells students is for them to find their passion and give what they have to younger people who have a similar passion. By passing along his skills in theater, poetry and film work he has found himself in both the roles of teaching and learning. "I think that you should always be willing to learn and from there you'll receive the blessings of reciprocity."
Are you signed up to #give10? Do you have your orange #give10 wristband? Share how you are helping the community and pledge to be part of First and Ten on ClevelandBrowns.com/community. All you have to do is give 10 hours, help your community. We want to hear your stories so follow @BrownsGiveBack on Twitter and Instagram for the latest community updates and be sure to use #give10.