Highlights for the week of May 22, 2015
What they do to give back:
Meghan plans to #give10 by arranging a commitment to exercise within her office of young professionals. She plans to ask each person to utilize the company provided Fitbit bands. They will use the tool to track their progress. Meghan hopes that each of her coworkers can independently reach a goal of 10,000 steps over the next 10 days. The tool will allow them to keep each other accountable with the app, which is connected on their smart phones. Meghan has also committed to implementing a reward system in which she will treat those who reach the goal to a healthy snack/lunch on her! What an awesome idea Meghan. Keep us updated on the progress as you and your office #give10 thousand steps!
What they do to give back:
Ky Bowman is able to #give10 by helping out the elderly at his mom's job. Ky tutors younger students at his school with their reading and homework. He also is very active at his local YMCA. Ky gives his time by coaching young basketball players the fundamental skills of the sport. He has been looked to as a role model for other students and his peers for his extraordinary spirit of sportsmanship and excellent ability to work with a team. Thanks for sharing your story with us Ky. We know your involvement is appreciated, continue to #give10 and help your community.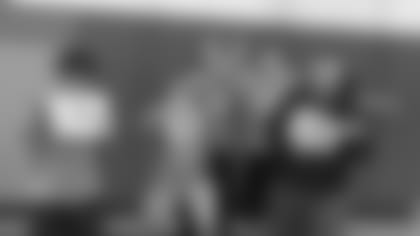 What they do to give back:
Joe Mitchell is a HUGE Browns fan and has been all his life. Joe was fortunate enough to have had the opportunity to regain his life and health when he was on Biggest Loser Season 12. During NFL week, you could catch Joe in his Browns jersey side-by-side with some household names like Drew Brees and Clay Mathews Jr. Although he didn't win the grand prize, Joe believes he won his life back. Since then, he's dedicated much of his time and energy to mentoring people who are morbidly obese. Living in Knoxville, TN, which Joe calls Haslam country, Joe helps others regain their health. For the past 3 years he's teamed up with former Olympian Missy Kane to #give10. Each year Joe and Missy recruit10-12 morbidly obese individuals who they mentor and coach. After five months of positive diet and exercise changes, the group runs the Knoxville Half Marathon. Over the past three years, Joe has helped a number of people lose hundreds of pounds and go on to live a healthier life.  Joe says he feels blessed to have been given the opportunity he was given on The Biggest Loser and he loves giving back to my community. "GO BROWNS!" You are an inspiration Joe.Thanks for sharing! Way to go and #give10.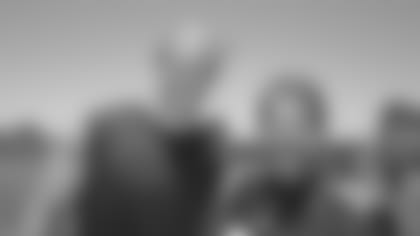 Hometown:North Royalton, OH
What they do to give back:
Anthony adopted two pit bull mix dogs, one from the Parma Animal Shelter and the other from Cuyahoga County Animal Shelter. Gia is 3 years old and Bowser is 4 1/2. Giving these animals a good home and taking them on long hikes after work has been an awesome experience for him and he plans on spending more time at shelters. Anthony can #give10 by donating his time walking dogs and helping out any way he can. He's also committed to start a kickstarter campaign for a non-profit shelter in Cleveland which would provide the animals with adequate care, food, and space to live. What an amazing story Anthony! Thanks for sharing about your commitment to the animals in your community.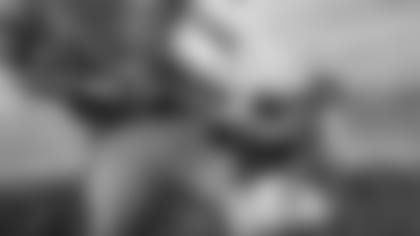 What they do to give back:
I would like to explain the recent event by our student council. We raise money for the LLS organization every year. This year for the assembly to wrap up the fundraiser our student's chose to have a hair cutting assembly. Student's pay to come and that money will go to LLS and then we are going to be giving to Locks of Love at the same time. I am really proud of our students for understanding the importance of helping others. Our school is on a 100% free and reduced lunch. Many of our students do not have much, but they continue to want to help others!