The Varsity Phil Cullum Renegades were playing with an edge in their exhibition game Saturday, and their head coach, Michael Hardaway, knew exactly where that extra energy was coming from.

"There's nothing like playing under the lights," Hardaway said.
It's a spectacle that Hardaway never thought he'd see, a night game at Cleveland's Dwayne Browder Field.
"There were times when we thought that this might not come to fruition," Hardaway said. "But it has, and we're ecstatic."
Browns owner Dee Haslam, president Alec Scheiner and defensive back Joe Haden were on hand for the field's re-dedication in September after a $930,000 renovation. The lights, provided by FirstEnergy and installed by The Illuminating Company, were the final touch of that project.
Because Dwayne Browder Field sits on the site of the old East Technical High School, it took an extra bit of engineering from FirstEnergy to make sure that everything went off without a hitch. After setting the foundations a bit deeper, the lighting structures were finally ready to go.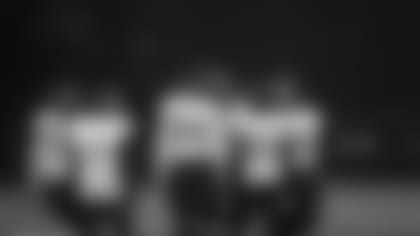 The unveiling was especially meaningful to the FirstEnergy workers who helped set the structures, as many of them had grown up playing football.
"They know how exciting it is to play under the lights," said FirstEnergy's Mark Durbin. "The fact that they were able to do that and put the lights up, I think a couple of them were here tonight to actually see the lights being used. That's a big thrill."
For Durbin, his employer's commitment to the community is a big source of pride.
"It's all about being a part of the community, and that's really special for all of the employees of FirstEnergy," he said. "These are our customers, and they're very special and we want them to know that we appreciate them."
Hardaway's Renegades appreciate all of the work, and they're happy to call the field home once again. While their temporary accommodations weren't ideal, the end result is more than they could have imagined.
"It was tough, we had to practice on a baseball diamond, but it was well worth it," Hardaway said. "We just watched the transition from start to finish, and we were just so excited about our facility."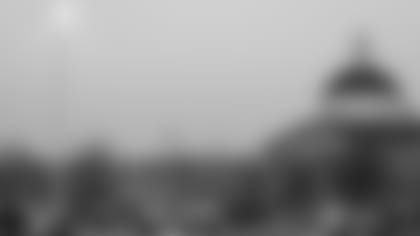 Dwayne Browder Field has always been a fixture in the community and will become even more important going forward. The field's deep history isn't lost on Hardaway nor is its potential impact on the young men he coaches.
"It just gives the kids a couple hours to escape some of the things that may be going on in the neighborhood, some of the things that may be going on at home, and just cut loose and have fun," he said.
"This is like holy ground. This field has always been holy ground."
With an improved field and the ability to host night games, Hardaway believes he'll be able to reach even more young men with his work.
"We're going to produce some good football players," he said, "but more importantly, we're going to produce some great young men."