April, May and June are the months where bench players turn themselves into role players. Or role players turn themselves into solid contributors, like safety Tashaun Gipson did. Or the best: the leap all the way to a star player, the one Jordan Cameron made.
Here's a look at several Browns players who could be on the verge of making a jump.
Why: Kyle Shanahan's penchant for running backs
Lewis is entering his fourth season in the NFL, and so far, he doesn't have much to show. His first two seasons were spent in Philadelphia as a third-stringer and last year's promising preseason was snapped in half – literally, when Lewis broke his leg. Because he's still only 23-years-old, it's hard to ignore his college statistics at Pittsburgh. The 2,860 rush yards and 30 touchdowns in two seasons are mindboggling numbers. Shanahan has a history of plugging in the hot-hand at running back and Lewis' shifty cutting-back style is the polar opposite of Ben Tate's bruiser approach. If he's healthy, Lewis could be the ideal change of pace backup.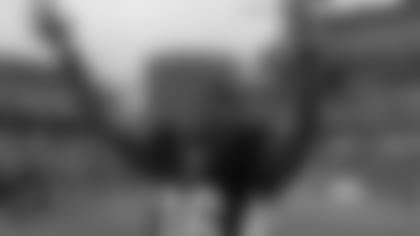 Underutilized with the Bengals, Hawkins is ready to bust out of his shell. The extra attention Josh Gordon and Jordan Cameron automatically command will leave large chunks of the field open for the taking. In Washington, Shanahan was a big proponent of wide receiver screen passes, especially to the similarly built Santana Moss. It would be a good guess to assume there will be more than just a few play designs where Hawkins is the number one option to throw to. Appropriately nicknamed "Hawk," the 5-foot-7 receiver will get a chance to prove he's more than just a pinch hitter.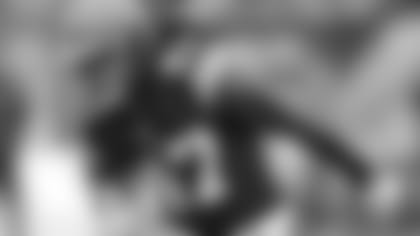 Why: Untapped athletic potential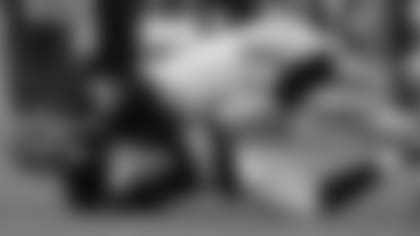 Why: Increased confidence, new attacking scheme
If you look at the Buffalo Bills' sack leaders from 2013, there's a peculiar name on the list: Kyle Williams. The former fifth-round pick went from an average starter to Pro Bowl beast last season under Mike Pettine's tutelage, racking up 10.5 sacks from the defensive end position. Most 3-4 systems around the league predicate their pass rush mostly with outside linebackers. Not in Mike Pettine's. There will need to be one dominant pass rushing defensive end to emerge. On paper, It seems that guy could be Desmond Bryant, but don't count out Winn. The 295-pound Boise State alum finds himself behind 330-pound Ahtyba Rubin on the depth chart, but if he's coached to his potential, he could be on the field for most third downs.