Cleveland Browns Player Personnel Strategist/Scouting Assistant Brian Decker knows how to evaluate people.
In 2013, a contingent from the Browns went to visit Decker -- as many other members of corporate America often did.
At the time, Decker ran the Army's Special Forces selection assessment as the commander. He and his men was responsible for evaluating the best Soldiers the Army had to offer. He evaluated the best of the best soldiers, with unbelievable resumes and the ultimate physical specimens. Decker helped pick where each one would fit in to the Special Forces, also known as the "Green Berets."
"The Army Special Forces Selection and Assessment process is the gold standard worldwide," Decker said. "Militaries from all over the world would visit us to benchmark their program against ours."
When Decker took over the prestigious selection assessment, he revamped some of the course material and it received rave reviews. Special Forces candidates would take a series of tests designed to be a reliable predictor of success.
Months after the original visit, Decker reciprocated the invitation when the Browns requested he join the organization at training camp. After striking relationships with many members of the franchise, Decker became intrigued about a career switch.  He had only played cornerback in high school, and was admittedly "terrible." But Cleveland was innovative in approach to talent acquisition and valued Decker's expertise in identifying the right people.
"The Browns are trying to solve the same problem the Special Forces selection assessment does," said Decker. "After defining success you must answer three questions:  What information is needed? How do I ensure I have quality information? How do I use that information to make good decisions".
Decker was brought on board in January of 2013 and started full time this past March. He works closely with general manager Ray Farmer on systems, process, and character as it relates to talent acquisition.
This is why Decker's job in vital to the Browns: he says the makeup of an elite solider and a professional football player are very similar – driven to achieve, able to overcome adversity, and persons of character.
"If you listen to coach Pettine talk about 'Play Like a Brown' you hear toughness, both mental and physical, passion, relentlessness," said Decker. "That's the same thing for the Special Forces. Think of it as the same type of people, just from a different perspective. There it was a battlefield. Here it's a football field."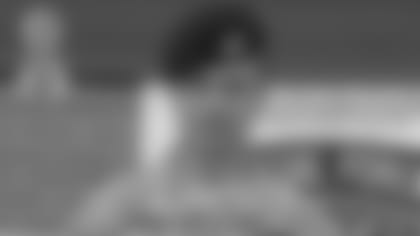 Decker explained how the NFL is three-pronged. Scouting departments are evaluators, coaching staffs are executors and people like Decker bridge the gap: by being developers.  Decker helps sports psychologist Sam Meniar come up with development plans for potential Cleveland draftees.
Surprisingly, Decker said, college athletes who had been through some type of adversity – death of a family member, an upbringing in poverty – actually translated for success more often than not. It's the college players who were coddled by coaches and parents who often struggle to adjust to professional life, on and off the field.   
 "Once they got good at a sport, people did everything for them," Decker said. "I believe you have to help athletes with their life skills. There's a huge gap in individual responsibility between being a college player and in the pros."
Before his time selecting Special Forces Soldiers, Decker was one of them himself. He served two combat tours in Iraq; in 2004 as a Detachment Commander in Ramadi, Iraq and the second as an Operations Officer for a Special Forces Task Force in Baghdad.
On Veterans Day, Decker will take the time to reflect on his career. He will remember those who have made the ultimate sacrifice, the combat wounded, and the families that provided the support to make it all happen. He will remember all of the great Soldeirs he had the opportunity to serve with. He'll remember missing the birth of his twin daughters. He'll remember trying to follow the NFL season in the wee hours of the morning. He'll remember it all.
"I got the chance to serve my country in a very high capacity," said Decker. "Especially after 9/11, so many of those guys were true patriots.
"And that's what would help me on hard days, when things aren't going your way, and it's 110 degrees out -- all those other things go away. It's really about the person to the left and right of you. It's about the responsibility you feel to these people."