Offseasons for NFL players are typically filled with luxurious vacations, fine dining and some much needed rest and relaxation.
Browns offensive lineman Garrett Gilkey is not an NFL player you can label in a box.
In fact, he's been busy building boxes. Well, more than just boxes.
Gilkey has put together more than a dozen pieces of rustic wooden furniture since last season ended. Kitchen tables, coffee tables, two-level entertainment stands. Gilkey has furnished his entire apartment with his creations.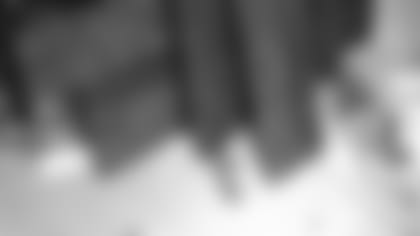 "My philosophy is simple: why am I going to go out and buy furniture when I can build it myself?" said Gilkey of his handy work. "So I've saved several grand just making my own furniture."
The craftsmanship starts right after morning workouts for Gilkey. The trickiest part comes first. Gilkey has to draw and design what the piece of furniture will look like. None of his projects have been duplicates, a testament to Gilkey's imagination. The next step is to measure how much rustic wood he will need for a piece. Then comes the cutting of the wood with a circular saw, sanding to smooth out the furniture and a few coats of paint.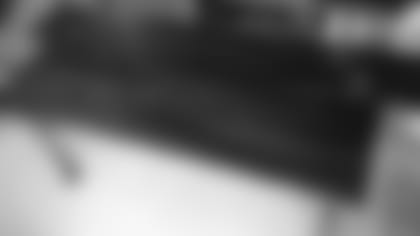 After four-five hours of work over the course of three days, Gilkey's masterpieces are ready.
The Browns guard often posts the finished products on social media, where he is receiving rave reviews. Friends are putting in requests, so much so, that Gilkey is considering expanding his furniture operation. A business plan for a downtown gallery has been discussed between Gilkey and his sister, who happens to be an interior decorator.
"It's something I could do in my off time and free time," said Gilkey of his business idea. "I see it as after a long day's work I can go to the shop and work on a few pieces for a few hours, go home and go to bed after being rejuvenated and refocused."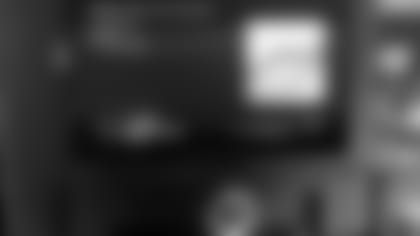 The carpentry Gilkey displays will come as no surprise to the people who grew up with him. He was constantly brainstorming ways how he could build something from scratch. As a kid it was an elaborate tree house for him and his buddies. When the teenage years rolled around, Gilkey, believe it or not, was big into skateboarding. He constructed a ramp and pretended to be Tony Hawk. Recently on his parents property, Gilkey went to work on a chicken coop.
Gilkey knows once the season begins his passion for building will be put on hold. He's fine with that. The seeds have been planted, and with Gilkey's artistic vision, there are no limits for his furniture business.