New Year, New Commitments
---
It's a new year, which means new commitments, new goals and new ways to improve. Giving back is one of the best ways to start off the New Year on the right foot. Community service is highly valued at the Cleveland Browns, and the importance of giving back was displayed tremendously by our fans throughout the local Cleveland community and nationwide through the launch of the Cleveland Browns First and Ten program.
Nearly thirty thousand fans pledged to #give10 throughout the 2014 season. By signing up for First and Ten, you are pledging you will devote 10 hours of good will, no matter how big or small, to help your community. Whether it is volunteering at a local food shelter, shoveling snow for a neighbor, tutoring kids in school or simply helping someone in need; every act of good will makes a difference, and no act goes unnoticed. The Browns care and we want to hear about it all!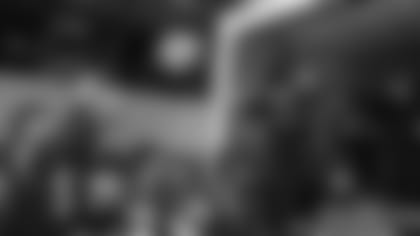 After you take the pledge, the Browns ask that you share your special story. Demonstrating how you give back is a great way to inspire others to do the same. It is a significant component to keeping the movement rolling! Your Cleveland Browns are committed, be part of the team. "It's important to give back because not only are there less fortunate kids that are looking up to us as sports figures for inspiration, but seeing us give back will instill in them to give back as well," said offensive lineman Karim Barton. During the 2014 season  many of the Browns players, including Craig Robertson, the Cleveland Browns Man of the Year, could be found volunteering in the community in support of the First and Ten movement, and of course, wearing his #give10 orange wristband.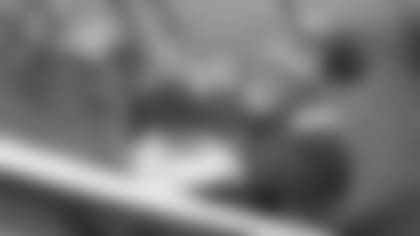 The Cleveland Browns are proud to have a long history of giving back to the community. We encourage community service and know our fans are making a difference daily. What will you do this year? The movement continues as we kick off 2015 and we want YOU to be part of it! Here's how you can take the pledge, it's as easy as 1-2-3!
SIGN UP AS A GROUP! Sign up an entire group, class, school, organization, or sports team and receive your official Cleveland Browns First and Ten toolkit! Toolkits include the official Browns orange #give10 wristbands and our signature sign to be displayed so everyone can recognize your commitment to give back. Download the group form at http://www.clevelandbrowns.com/community/firstandten.html
First and Ten swept Northeast Ohio in 2014, and we hope to keep the movement going bigger and better than ever in 2015! There is so much to be done in 2015; the opportunities are endless. So let's kick off the New Year right Browns fans, and #give10.