On Wednesday's edition of "Cleveland Browns Daily, Driven by Liberty Ford," Vic Carucci hosted from Mobile, Ala., with Nathan Zegura as the two continued to speak with guests from the Senior Bowl, in addition to evaluating the Browns' linebacker position in their end-of-season reviews.
Tajh Boyd, quarterback for Clemson, sat down with Vic in Mobile as he expressed his hopes for a career in the NFL, along with what the Browns could expect if they drafted him. Cornerback for the Browns, Joe Haden joined Vic and Nathan from Hawaii, site of the 2014 Pro Bowl, to discuss his first-time Pro Bowl experience.
Tom Withers, from the Associated Press, called the show to assess the head-coach search and the progress that reportedly has been made. Chris Borland, an inside linebacker from Wisconsin, sat down with ClevelandBrowns.com staff writer Matt Florjancic to elaborate on his experience in Mobile.
Je'Rod Cherry finished the show and further discussed reported head coach front runner, Mike Pettine.
Here are some highlights: Vic Carucci: "The one thing I want to make sure is understood from the start is that there are a large group of Browns' scouts here. They are talking to the players, getting interviews, and studying as many guys as possible. The coach search dominates everything, which is why (general manager Mike) Lombardi and (CEO Joe) Banner have had limited time down here. The latest that we know is that (Mike) Pettine had a second interview. There is talk that something may happen by the end of the day today, but I don't know that to be the case at all. There are a lot of reasons to like Pettine for the work he has done in Buffalo and the people he has worked with. But is he the right guy? For a guy who has never been a head coach before, you don't know until they get the chance to prove it. …(Tajh) Boyd has been struggling down here with his unorthodox release on the ball. Athletically, though, he is fine and has the ability to move and do some things you are looking for. He offered a lot of insight on where he sees himself and his game. I think he shows a lot of maturity and I really like that." Nathan Zegura:"Yesterday it seemed as if there was some steam and momentum (in the head-coach search) and that Pettine was going to get the job, but that did not happen. I know they still want to interview (Seattle Seahawks defensive coordinator Dan) Quinn, which may be causing a delay. It's one of those things that continue to hang over our heads, but it's more important to get the right guy than it is just to get somebody to get somebody. …I like that Boyd knows there are naysayers out there and people who aren't impressed with what they have seen, but he wants to prove them wrong. The person who comes to Cleveland and turns this town around, he will own the city. If you really believe in your skills, there is a chance to reach a kind of status that you can only reach in a type of city like Cleveland."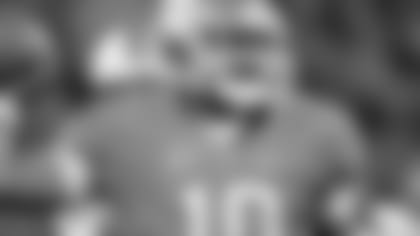 Tajh Boyd:"If the Browns were to draft me, they would get everything they wanted and more from a quarterback standpoint. I've been satisfied with the way I'm playing in Mobile. I feel like everyone will find something to be critical about when I step on the field, but whenever I get on the field I'm going to give it all I've got. I can read defenses and I'm accurate. I hate hearing certain stigmas, but it comes with the territory of the position. While I'm down here, I am going to work on sitting back in the pocket and work on my reads down the field, just wait for the play to develop. You can't just go out there and demand respect, it's something that has to be earned and there are relationships that need to be developed. I'm one of those guys who will lead you by example. You have to hold yourself to the standards that you hold others to."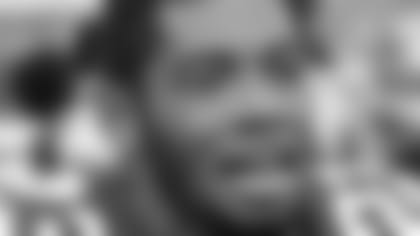 Joe Haden: "I try not to think about (playing against Josh Gordon) too much. Being a competitor, it is what it is and it's going to be a battle. It's still competitive and we all want to win. We're going to be smart, but we want the game to be fun and entertaining. It's so amazing (in Hawaii). All the guys are here just chilling and talking from all different teams. There's so much respect in the room and I'm just so humbled and honored to be here. Everyone here loves the game of football and wants to be the best and you are looking around and seeing the guys that you watch week after week on 'ESPN Top Plays.' It's so humbling, we're one brotherhood. I would take any of these guys back in Cleveland. I'm ready to win and I'm ready to get back and get this thing started. We have the talent and we have the players and the draft options. I'm just ready to get at it again."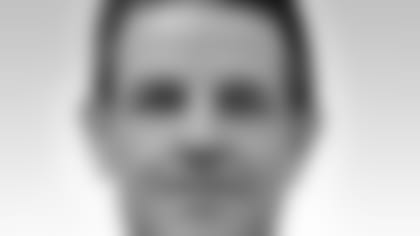 Tom Withers: "I know about as much as everyone else knows, and at this point it seems as if everything is focused on Pettine. I think we could be nearing the conclusion of this whole thing and it seems like he is the front-runner, depending on how things are with Dan Quinn. If Quinn is still considered to be someone they want to have a second interview with, then we could be back in waiting-mode. But if that's not the case, then we could potentially have a coach within a couple of hours. Pettine seems to have everything you are looking for in a head-coach: the pedigree, the background; winning is in his veins. It also sounds like he really wants the job, which is a big plus, especially when we have been hearing all this negativity about the job. Let's be honest, though, it's one of 32 jobs in the entire world, who wouldn't want the job? I don't think finding a supporting staff will be an issue. All these guys are connected and all seem to have enough 'friends' around the league, so I think they can still assemble a quality staff. Bottom line, (the front office) cannot make any mistakes in the offseason."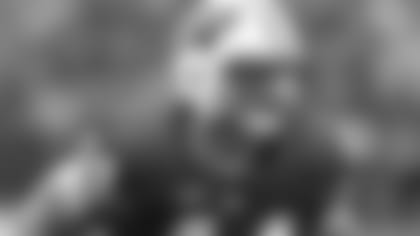 Chris Borland: "Mobile has been a lot of fun. I've had the chance to meet with NFL personnel and some of the best collegiate players around. Hopefully, the scouts understand that I am the real deal and that I can play with the best in the country. I want them to see that I'm a good athlete and a good player. I want them to just get a feel for how much I love the game and how much I want to get better. My biggest strength on the football field are my intangibles. Guys around me play better because of the things that I can do, and I think that is very important on any team. This is a good chance to represent what you are about and what your family is about. It's about doing good things on and off the field and that means a lot to me." Je'Rod Cherry: "I wasn't surprised that Gase dropped out of the running and it really doesn't mean much to me. If he was truly interested in the job, he would have been interviewing every chance he could get. You don't want a guy here who halfheartedly took the job, so really he did the Browns a favor by removing himself. I think that Pettine has been in the league long enough where he knows enough guys who he can trust to orchestrate his offense and defense, if he were to be selected. It makes sense to bring in a guy like him, a guy who understands his role. The fact that he is fiery and will hold these guys accountable and will make them earn their right to be a Cleveland Brown may be exactly what they need. If I was in charge of the (head-coach) search, I would look at the majority of the games where they lost it in the end. That tells me it's an issue of effort and attitude, which requires someone to get in their minds and tell them that they will not accept anything less than perfection. I think that's something that Pettine has and can do."
End-of-Season Reviews:Vic and Nathan gave the Browns' linebackers their final grade of the season.* *
Carucci:"D – He was severely exposed in coverage and the opponents really took advantage of that. Those repeated breakdowns on the defensive side of the ball always seemed to start with him."
Zegura:"D – He was one of the worst coverage linebackers in the NFL and that became a big problem in the second half of the season. A coverage linebacker is going to be critical for this team in the offseason to ensure that the defense can play at the highest level."
Carucci:"C – He's a solid veteran and leader, but he, too, had issues in coverage.  He didn't have that speed and ability to burst in order to make the plays in coverage."
Zegura:"B- – He was okay in coverage. He's a leader and I think his presence may be bigger than his play. He's solid against the run and doesn't miss many tackles, which is always important."
Carucci:"C – Paul did not come close to living up to the expectations that this team needed from him."
Zegura:"C – He just didn't win the one-on-one matchups that he was brought here to win. Overall, a very disappointing season. We need to see much more productivity out of him."
Carucci:"Solid B – He needs to improve on his coverage, but overall a strong player."
Zegura:"B – He needs to tighten up on his tackling, but was able to get to the quarterback and create that pressure. I like him and he has proven that he can have success in both the 3-4 and 4-3 defense."
Carucci:"C – We saw him get exposed a lot in coverage. He really needs to put on some weight and build his strength."
Zegura:"C-* *– He wore down as the season progressed. He needs to get bigger and we need to see him get to the quarterback more."
Carucci:"B- – He was great on special teams and for the limited amount of time we saw him, showed great pass rush skills."
Zegura:"B – He got to the quarterback more efficiently than anyone else on the roster. He has great depth in the linebacker position."