The list of players who have started all four years on the football team at the University of Southern California is microscopic.
Browns seventh-round pick Hayes Pullard is on that list.
Hailing from the heart of downtown Los Angeles and a product of Crenshaw High School, the inside linebacker was originally wooed and recruited to USC by coach Pete Carroll, who left shortly thereafter for the Seattle Seahawks. Pullard saw a carousel of coaches who followed – Lane Kiffin, interim coach Ed Odgeron and eventually Steve Sarkisian – and four different defensive coordinators.
And throughout all the turmoil, all the losses of scholarships for NCAA violations, all the negative headlines about USC – there was always one constant: Hayes Pullard.
The 23-year-old became the first Trojan since 1979 to lead the team in tackles three straight seasons, collecting 377 in his college career. He was a team captain for the last two years and wasn't afraid to be an authoritarian figure when the moment presented itself. Some college football analysts have said it was Pullard who held USC together, when many players were considering transferring.
Last season, Pullard and a group of senior leaders led USC to a 9-4 campaign that saw the program ranked in the top 25 nearly all season. The evident revival of the storied program helped the Trojans haul in the No.1 recruiting class for 2015.
"I take these accomplishments and put them in my back pocket," Pullard said. "I still have things to prove."
Although skilled, Pullard enters the NFL with the uncertainty that comes with being selected in the seventh round. While some praise his leadership, skeptics say the 6-foot-1, 240-pounder was handed the job at USC because of the school's diminished status. Other arguments are that his strength will have a tough time translating against monster NFL offensive linemen.
Pullard has heard it all.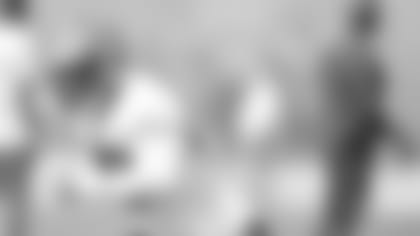 "I just fell into those tackles all four years?" Pullard said. "I don't know how that could happen, but you can only accept criticism, prove everybody wrong, continue to get better and be a peak performer."
A few days before the NFL draft, Pullard did something preemptive to generate buzz about his name. On the *Players Tribune*, the linebacker eloquently penned a cover letter to NFL general managers titled For Hire: Smart linebacker who makes plays in space, detailing the death of his father, how he cared for six siblings and how he'll not only rely on athletic ability, but also his smarts.
Knowing Pullard, it's no shock that this was actually his idea and not his agent's.
"I wanted everyone to have a better understanding of myself and how I've overcome challenges in my life," Pullard said.
The Browns are looking for a young, downhill-thumping linebacker who's not afraid to lay the wood. The club has clearly communicated they are also looking for players who obsess over their craft and don't enter the building with any false sense of entitlement. Pullard is a clay model of that description.
When he trotted out on the field for his first-ever NFL exposure at Cleveland's rookie mini-camp last weekend, Pullard didn't have the chills. He wasn't grinning ear-to-ear like he's already made it.
Multiple times in his first interview session, Pullard noted he was the 219th pick in the draft.
"I will always remember that number," Pullard said. "Always.
"The number 219 will continue to light the fire. The day when I can make the 53-man roster – that's when I'll be happy."