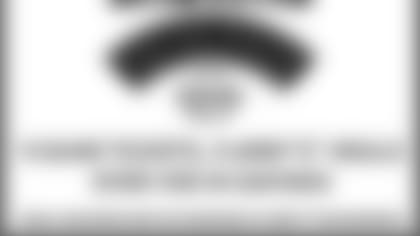 ](http://www.clevelandbrowns.com/news/article-5/Introducing-Cleveland-Browns-Value-Packs/841a8f71-4531-46af-943c-b17db24fca2a)
"As I said yesterday, we played a good football team. They had their quarterback back, and I'm sure they were raring to go. There were a lot of lessons learned for our football team. I haven't watched the tape. I haven't had an opportunity to come back and look at it from the coaching viewpoint. There is a lot we could have done to play better. Our team has to continue to grow in a lot of different areas. That is my responsibility as the head coach of this football team, and I get that, along with our staff, to continue to get these men better. The effort is there. There is no question about that. The guys are working extremely hard. They are giving everything they have. I saw some improvement in some areas that I thought was very important that we continue to get better in over the next several weeks. I have seen some growth in some areas, but I have also seen some things that we have to continue to work through and get better at, and we will do that. I'm not by any means discouraged. I'm going to stay determined. This team is going to stay determined. We are going to stay together and we are going to keep working at it. That is what I love about these guys. I know everybody says, 'Well, you guys are 0-5. How much long can you keep playing this card until you get there?' We are a pro team. Our job and our mission is to go out and win every game and to work every week to get better. That is my job to motivate these guys, along with our staff, to get them to buy into what we're trying to sell. We understand we are a young team, but we are going to work at it every day to continue to get better."
On the Browns' QB situation:
"(QB) Cody (Kessler) obviously will be day-to-day. As I said yesterday, there is nothing broken. There is a good chance that he will have an opportunity to be out there this week. We will work through that. (QB) Josh McCown will have an opportunity to practice this week. We will know more about where he is as we go through the week, but he definitely will have a chance to go out there and practice. That is encouraging. (QB) Charlie (Whitehurst), we will kind of see where he is with the knee. I'm sure that will be day to day, as well. I think we will have three guys standing out there. We will be able to pick somebody out of the group, but we will keep working at it from there.
"Obviously, there are a couple other injury things that we need to make sure we get through. (OL) Cam Erving will have an opportunity to practice this week. We will see exactly where he is. As I said before, at some point in time, we are going to start to get some of these guys back and I know the quarterbacks are the biggest issue, but hopefully, we will get these guys out there and we will see where they are as we go through this week."
On the best part of the TD drive for QB Cody Kessler:
"He made some good plays outside the pocket. Everything wasn't just bang-bang where you drop back and throw the ball to the open guy. He had to adlib some plays and make some plays that were. There were two of them to be exact. One play, honestly, we were trying to throw the ball to (OL) Spencer Drango down the left side and out he comes. You guys didn't know that, did you? He came out, go watch it. Spencer is running down the left side and he comes over to the right and finds Hawk (WR Andrew Hawkins) for a completion down the right side of the field. Then the second one, he made a maneuver and pushed the ball and ended up getting it to Crow (RB Isaiah Crowell), which I thought was a huge play. He did some good things and made some good decisions with the ball. That is kind of the way we play – very efficient, understanding where the ball goes and mixed with runs mixed with things we do. Normally, it leads to good things, which it did to a touchdown pass to Hawk."
On Kessler receives more leeway each week:
"I don't know if it is more leeway. Just our offense opens up a little bit more. The more he grows, the better he gets. I don't know if 'leeway' is the right word. More so, there are more things we can ask of him to do."
On if he is referring to Kessler 'has a good chance to be out there this week' if that is in reference to practice or the game:
"I'm talking about the game. Hopefully, the game. Yeah, if he is going to practice, I would hope that he has a good chance to be in the game, too."
On if QB Josh McCown will return to starting QB when able to play:
"I haven't made that decision because he hasn't practiced. I don't think we need to go there just yet."
On if pain tolerance is the deciding factor for Kessler this week:
"He will be out at practice and probably will have a chance to practice. We won't know that until Wednesday. I know he will be there at practice. I'm sure it's a pain tolerance issue, but again, every day is going to change. It is today, it is tomorrow and practice is Wednesday. We will see where he is then."
On why the Browns struggled in the run game and if it was as simple as the Patriots were dedicated to stopping it:
"No, we can play better. We can play better. Overall, we can play better."
On taking responsibility for the play Kessler was hurt:
"Absolutely. Not going to change."
On if the problem with that play was just a bad call:
"Yeah, just a bad call in that situation."
On if RB Duke Johnson needed to be in a different position for that play:
"No, on Coach Jackson. Moving on. Here we go."
On if there is a concern that the Patriots laid out a blueprint for teams to stop the Browns run game:
"No, it is not a concern. I'm sure you guys have all seen games where things just don't go well sometimes. You don't play as well. It is unfortunate it happened yesterday against a good, quality opponent. We wish that part of our team played extremely well. It is the run game. We were one of the better running teams in football, and they shut it down. I don't know if it is a blueprint. I'm sure people will attempt to do those same things, but I didn't think our run game was more shut down. They did a good job, don't get me wrong. I think they did some things defensively that maybe we didn't adjust to as well, but I think we could have played better. I believe that all around, I think, our guys know that there is more there for us. I couldn't even look at the stats. I couldn't look at it. I don't know what the number was, but whatever it was, it should have been better than what it was. That is what I would say."
On if the game may have gone differently if Kessler stayed in the game, given he was starting to get in a rhythm:
"It is hard to say that because he wasn't [in the game]. Their team won, and they were better than us yesterday. To say what could have been is not going to do anything for anybody. They were better than us yesterday. They played well enough to beat us and they did. We have not won a game so we are an 0-5 football team. We get it. We have a lot of work to do. When you are 0-5, you have to get better."
On frustration getting little chunks when needing to put together 10-play drives:
"That is football though, right? As I talked to our guys about today, sometimes, you have keep pounding the rock. Not only talking about running the ball, I'm talking about what you're saying. It is a little chunk here. It is a little chunk there. Those chunks add up to big chunks sometimes. Ten-play drives are fine with us as long as they lead to points. We have no problem with that, but you have to do things consistently and, that is what we did in that second drive to make those things happen. I feel good that we will keep growing that way. We are going to play some good defenses. They had a great defensive effort against us yesterday. We have to make the next jump in our growth as an offensive unit."
On considering more a self-preservative gameplan to protect Browns QBs more:
"I think all of our gameplans are that way. Sometimes, things happen. Each one of these injuries have been a little different. They haven't been all the same. It is football and these things are going to happen to players. We just have had our share of bad luck, in my opinion. It is unfortunate, but we will get this turned around to where we will have maybe too many quarterbacks standing at some point. I understand what you are saying. I don't think it is our plan. Trust me, we don't ever go into a game thinking we are going to get our quarterback hit or on this particular play, he can get hit. Sometimes, defenses guess right and they do things and they make adjustments and sometimes guys have to kind of protect themselves a little bit. Those things will happen from time to time. It is true. We have been unfortunate this year. It has happened more than once, twice, two, three, four times so we have to live with that, too, and we have."
On if Erving will be the starting C when he returns:
"We will see. More than likely, yes. That is where he has played and that is where he is coming back to get ready to go. Once we get him out there at practice, we will see where he is."
On confirming that the safety play was supposed to be a standard screen and not a backward pass:
"No, it was not supposed to be a backward pass."
On if it became a backward pass because Kessler was hit:
On if McCown will be full-go at practice or ease into it:
"I know he will practice. Ease into it, we don't take our players to the ground or anything like that. He is going to practice. We will see where he is. He is going to go out there and throw it around and move around and see how he feels."
On if McCown has been cleared to play in a game:
"I didn't say that. He can practice. Practice first, right? He has to practice first."
On if the Browns are looking to add another QB:
"Don't know that yet. We will know more about that as we move forward."
On the Browns struggling to cover TEs:
"That is a fair question. I think we have to get up on them a little tighter. To me, man coverage means that man – guard your man. We have to do that better and with more confidence. Some guys have made some plays on us that way, and we have to do better. There is no question about that. People are going to keep exploiting that until we can get it slowed down and stopped. It is an area that we have an emphasis on and we are going to try to get corrected."