Head Coach Hue Jackson:**
On DB Joe Haden's status, given he was added to the team's injury report today:
"He has just got a groin. I know everybody has to go on these lists. Everybody has to check everything, but yesterday after practice, he had a little groin strain. We will see how bad it is, but I don't anticipate it being an issue. We will see. He is on the injury report so we have to go by the report." [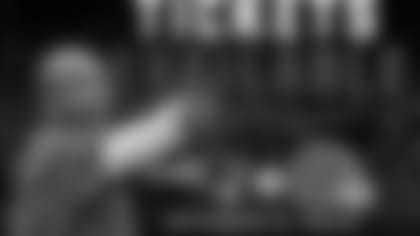 ](http://www.ticketmaster.com/FirstEnergy-Stadium-Home-of-the-Cleveland-tickets-Cleveland/venue/40971?camefrom=CFCBROWNSWEB_ARTICLES)
On K Patrick Murray's status and if the Browns will add another kicker to the roster:
"We'll see (laughter). We will see. We are doing good, and we are moving forward."
On defensive coordinator Ray Horton stating it was an emotional loss due to the fact QB Josh McCown played with a 'broken collarbone':
"First of all, that is not Ray's job to talk about our offensive players. I think Josh has, I don't know if it is totally broken. That is different to me what broke is, and what in there is in there. I haven't been told that he has a broken collarbone. We are just going to work through it. Now, is there maybe a little [fracture] there? There could be. We are working through it. Like I said, Josh is going to be week to week. I think sometimes our coaches, all of a sudden they make comments. I'm sure if you talk to Ray again, he would say he is totally not sure, but anytime when a quarterback can't play, obviously, you are going to assume the worst. He doesn't get the medical report that way. I do. Sorry if there is some misinformation that way."
On if DB Tramon William will start at CB with DB Tracy Howard as backup, if Haden can't play:
"There is a possibility. We would have to look at our team and just see exactly where we are. We have had quite a few guys back there practicing. Like I said, Joe was at practice yesterday, and obviously, these things spring up. We will see where we are."
On if DB Derrick Kindred will start in place of DB Ibraheim Campbell:
On the confidence level in Kindred:
"Very [confident]. Played a lot of snaps last week and did some really good things."
On when Murray's injury occurred:
"It was in practice, and practice is a walkthrough. Today is a walkthrough. That is what practice is today. It is a walkthrough so we will see exactly where we are."
On if the Browns have other Ks on standby if Murray cannot play on Sunday:
"Obviously, we will make sure, if that is the case, we will get somebody in here to kick for us, if that is what it is, but we will see exactly where we are. I don't know that exactly what it is. Like PJB (vice president of communications Peter John-Baptiste) just said, we added him to the injury report. We will know more as we evaluate more."
On if Murray injured the same knee of his past torn ACL:
"I don't know. I haven't seen him. I have not talked to the kid. I haven't seen him."
On the Browns turning RB Isaiah Crowell loose last week and if there is more there for Crowell:
"There no question, I do. He is a very talented player. The more we hand it to him, I think the more comfortable he gets, the better he is going to be. I want consistency from him. He needs to get the ball in his hands. So does (RB) Duke (Johnson Jr.). So do all of our playmakers, but I think he is getting better."
On the Browns week of practice and mindset, given the adversity faced this past week:
"They have had a great week. These guys are resilient. I haven't sensed one guy that has fallen off the boat. These guys are working hard. We know we have a big game this week. I give a lot of that credit to our veteran players. Those guys have done a great job in the locker room. Our coaches and our organization, we have done a good job of making sure that our guys understand that week is another opportunity. That is what this is all about. It is still so early in the season. We are just heading into Week 3. Like I said, we are just starting out. We have a long way to go."
On discussing the New England Patriots' win over the Houston Texans last night with the Browns as an example that the team can win, despite injuries and adversity both teams faced:
"I don't want to compare. New England is New England. Let us win some Super Bowls and win division championships and then maybe we can talk that way about the comparison. Obviously, they are a very good franchise. They are doing great. Their organization has done great. We are chasing that. We would like to have that opportunity to be able to say those things, but we have to work to that. (QB) Cody (Kessler) has just has to go play, and as I have said before, his teammates just have to do the best job for him to give him an opportunity to come away with a win."