Hue Jackson smiled Wednesday as he answered one of many questions about rookie quarterback Cody Kessler. [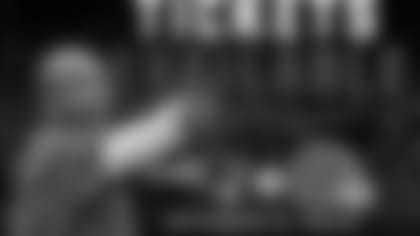 ](http://www.ticketmaster.com/FirstEnergy-Stadium-Home-of-the-Cleveland-tickets-Cleveland/venue/40971?camefrom=CFCBROWNSWEB_ARTICLES)
The Browns coach acknowledged what Kessler's teammates said about him earlier in the day. The third-round pick has a tireless work ethic that has instilled some confidence in those around him during these unique circumstances. Jackson joked he's had to "kick him out" of the facility because of his knack for preparation.
And then Jackson was asked what he'll stress most to Kessler as Sunday's game at Miami draws nearer and nearer. Simply put, there's nothing that can prepare Kessler for what he'll truly feel Sunday in his first NFL start, and Jackson knows as much. It's a matter of not making it bigger than it is.
"He has played at a high level in a big-time college program," Jackson said of the Southern Cal grad. "There is nothing like playing in the National Football League, so for me not to understand that he will be amped up and ready to go, but at the same time I think he knows there are a bunch of other guys on the other side that are after him. That is just life in the National Football League as a quarterback.
"He will be ready to go."
Jackson, of course, has been at the center of Kessler's ongoing preparations. They kicked into high gear Wednesday as the team returned to the practice field.
Jackson called it "a great day" for Kessler. Every moment counts in the buildup to his first official NFL snaps.
"I know my time with him here, but I have never had to coach him in a game, a National Football League game, regular season game. This will be the first opportunity for him, but I am not going to stress about it that way if we know we prepare right," Jackson said. "That just gives him the opportunity to play well. That does not mean he will play well. It means it gives him the opportunity to play well. His teammates and what we try to do with him will be the deciding factors in how well he plays.
"I feel good about what we are doing … We just have to keep stringing those days together and then let's go to Miami and see what we can get done."
In limited preseason action, Kessler was 19-of-28 for 92 yards and a touchdown. He was sacked seven times, twice for a safety, while working with a number of players who are no longer with the team.
Jackson has said he will tailor a game plan to his quarterback's skill set, but it will remain within the confines of Cleveland's offense. It's why Wednesday's emphasis to Kessler, who has been with the Browns since mid-May, was simply "go play our offense."
"Play the game. Play within yourself. Keep your poise. Run our offense the way we have coached you to run our offense," Jackson said. "You don't have to do more than what you need to do. You are just a part of this."
With Robert Griffin III (shoulder) and Josh McCown (shoulder) both sidelined for this week's game, the Browns added veteran Charlie Whitehurst to the quarterbacks room to provide some depth and a "veteran presence" behind Kessler. Whitehurst also provides a "calming thought process" to those around him in the event the Browns lose yet another quarterback to injury.
Jackson made it clear, though, it will be Kessler behind center Sunday at Hard Rock Stadium.
"He sees this as a tremendous opportunity for himself and I think he wants to go represent himself and the organization and his teammates well," Jackson said. "He is preparing as hard as he can to get himself ready to play."