The cardboard boxes around Karlos Dansby are piled five-feet high in the air.
After a long day of practice, Dansby reaches into one of the boxes, pulls out three sleek grooming products in gray bottles and heads towards the showers in the Cleveland Browns locker room.
The grooming products in his massive linebacker-sized hands – those are his creation. Dansby and his business partner Chris Butler founded the men's product line Montez-Renault which includes shampoos, body wash, shaving cream, moisturizers and cleansers.
Dansby's a perfectionist on and off the field. He wants to shore up the Browns' run defense by working relentlessly on his technique. The same goes with Montez-Renault, where he holds the title of President. Dansby spent two-and-a-half years of trying out different scents and organic ingredients before he was satisfied with a flawless product.
"I wanted it to be perfect. You only get one shot," said Dansby. "If you rush into things, it can be a business disaster."
To topple the likes of Old Spice and Paul Mitchell, Dansby knows you can only get out of your business however much you put in. Tuesday's are Dansby's off day in the NFL, but he's still grinding to be the best in the grooming industry and often works double-digit hours into the night. The linebacker will have conference calls with the four employees of Montez-Renault as well as advertisers and potential clients. Dansby and Butler are in preliminary talks with stores like Bloomingdales and Dillards. Through a partnership with the Hudson News Group, airports around the country will begin selling Montez-Renault products by the end of the year.
And like his goals with the Cleveland Browns, Dansby's ambitions for Montez-Renault are to touch the sky.
"I want to say in 10 years, bro, we will be one of the biggest men-care product companies in the world," Dansby said, with wide-eyed confidence. "Everybody is going to know the names. It's going to be heavy like Old Spice. We want to be able to get it to the masses."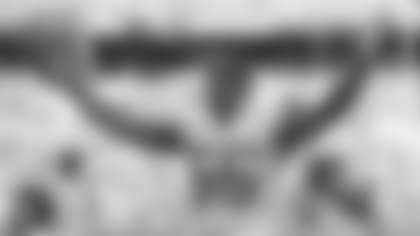 Montez-Renault is not Dansby's first soiree in the business world. He and Butler created a men-specific grooming lounge in their hometown of Birmingham, Ala. The forward-thinking spa catered everything towards men: beer and wine are served; there are pool tables and big screens with sports on television.  
Dansby, now in his 11th NFL season, originally became fascinated with business by watching athletes and celebrities step out of their comfort zones to try something new. Magic Johnson invested in anything and everything – recently selling his franchise of Starbucks for $75 million according to Forbes.com. Dr. Dre has turned his "Beats" headphones into a billion dollar empire.
Those who know Dansby best say he's original. That's why he was so attracted to the men's grooming care business – what other big-name athlete was doing this?
"You have athletes starting clothing lines and cologne companies all the time," said Dansby. "That's why I wanted to do grooming. Why not? Nobody else has done it. I want to be first. I want to be innovative. I want to spearhead something. I want to do something that hasn't been done.  I want to be able to accomplish that goal."
It would be naïve of Dansby not to use the connections he's made in the NFL to boost Montez-Renault. Cleveland Browns teammates Jordan Cameron and Miles Austin as well as Arizona Cardinals cornerback Patrick Peterson have become brand ambassadors for the company. The three well-known players use social media to promote the business and will be involved in offseason marketing campaigns. Dansby even decided to launch his own Instagram and Twitter accounts last month to show fans and potential buyers
But perhaps Dansby's most innovative idea involves the entire NFL. The linebacker is shipping travel sized samples to all 32 locker rooms around the league, as well as information about how players can partner up or even invest in Montez-Renault.  
In his college days at Auburn, Dansby never took one business class. But the 6-foot-3, 251-pounder studied sociology, which he says is going to be the reason Montez-Renault eventually blows up as a staple in stores across the country.
"The way people behave, people operate, people conduct themselves – I have a read on all of that," said Dansby. "Maybe I will even inspire others to be entrepreneurs themselves."