The Browns on Wednesday are set to travel to Baltimore for a Thursday night showdown with the Ravens.
Here's what we're watching.
The last time these two teams met, the Ravens used a second-half surge to rally past the Browns in Week 2. It was, to be sure, a frustrating loss for Cleveland, which mounted a 20-0 lead in the first quarter.
But head coach Hue Jackson said the Browns are "probably more game-ready" than they were in September. "I know the results do not say that, but I think we understand and obviously, we have played more games now than we did at that point," he said. [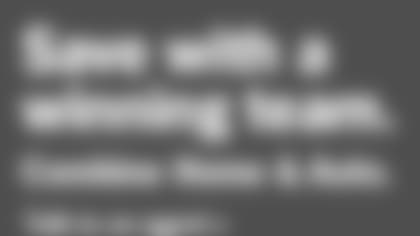 ](http://brow.nz/2ctCpmR)
"We kind of know who we are a little bit more and we know what we need to accomplish to give ourselves the best opportunity to win. From that standpoint, we are much further along, but we are not where we want to be and I think we all know that."
Cleveland is in search of its first victory this season.
2. Overcoming a quick turnaround
While Jackson and Co. have chosen to view a short week as an opportunity for the Browns to shake off a rough loss to Dallas, both teams will still have to overcome the reality that is a shortened week of rest, recovery and preparation.
"I think it's tough on players. I think it's tough on the staff. You have to cram a lot of information into a short window of time and then there is getting their bodies healed back up and prepared to play. The biggest thing I talk about with our team is just making sure – I have to use this word today – the process is right," he said.
"You can't go change and start doing a lot of things differently than what you are used to doing because then all of a sudden, you will be somewhere else or thinking something else.  That is what the teams that do it really well and play really well on Thursday night. They figure out that you can't go changing everything and doing things totally different than what you normally did during the week so that hopefully it kind of feels the same to you when you get ready to play, but we will do some things differently just to help our team."
Terrelle Pryor Sr., who has been battling a lingering hamstring injury, added: "I think it is pretty tough because guys on both sides, no matter who is playing on a Thursday night game, you might be banged up from weeks ago and you are still fighting it, like myself. It is tough because it is a quick turnaround and your best friend is days off and extra days, so I think that is a big factor. I think that is part of the game."
Jackson on Tuesday made it clear he'd like to see quarterback Cody Kessler and the Browns attack downfield. And against a Ravens secondary that's one of the league's best, they'll have to do that in order to be successful on offense.
"Are you asking do I want to see the ball go down the field more? Yes, I do. I think it needs to. That is the way we in this offense score more points," Jackson said.
"Cody has done a good job of distributing the ball and he has done a good job of putting the ball in the right places for the most part, but he knows now that in the National Football League you have to sometimes take a few more chances to score points because the defenses are too good.
"They will give you certain things because they know you will take them and try to beat you in the other things. We have to always stay aggressive and push the ball when we can because it gives us a chance to have big plays and make big plays."
After a strong start to the season, Cleveland's powerful run game has tapered off over the past month. Part of that, of course, is because of significant injuries to an offensive line in flux. The good news: The Browns still average more than 100 yards a game (ranked 20th in the league) and totaled 145 yards on just 23 carries the last time they played Baltimore. Perhaps Isaiah Crowell and Duke Johnson Jr. will have similar success Thursday night.