TWICKENHAM, England — If the margin for error for a young Browns team was already thin, it's become more unforgiving lately.
Without Pro Bowl left tackle Joe Thomas (who suffered a season-ending triceps injury last week) and five major contributors on defense, Cleveland watched a promising start and lead at halftime evaporate in a loss to the Vikings on Sunday afternoon at Twickenham Stadium.
"Everything has got to be perfect," head coach Hue Jackson said in his postgame news conference. "I think that's where we are."
The Browns built an early lead and cobbled together a spirited defensive effort before seemingly running out of gas on both sides of the ball. They were outscored 21-3 after intermission and, in the process, fell to 0-8 for the second consecutive season. [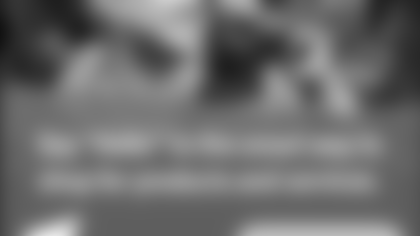 "We walked into halftime with a lead, momentum, with the ball coming back to us. We tasted that taste that we had after four victories in the preseason," rookie quarterback DeShone Kizer said. "But this is a four-quarter game. This is really a game that you've got to go out there and expect the team who's down is going to come back with a vengeance and they're going to make a push, and you've got to be able to give up ground gradually and come back out and make a push of your own."
"We come up on the short end of the stick. We can't finish one, so that's kind of where we are again. But I thought we had our chances, and we didn't get a chance to make it happen," Jackson added. "This team has given me everything I've asked. We're playing, we're just coming up short. That's just where we are."
When that happened, the same dynamics — turnovers, penalties and other self-inflicted wounds — began to take a toll. Mistakes, even small ones, Jackson said, have been magnified by the Browns' other struggles.
"You're saying it without saying it. I think everything has got to be perfect for us to have a chance to win a football game. That's just where we are as a football team," Jackson said. "We get it, and our coaching staff gets it and our players get it, and we work that way. We try to do the best we can to get everything right, but we all know that's not how football is played."* *
Indeed, it's a tall order for a team that has expressed disappointment and frustrating amid a winless start. After a 1-15 campaign in 2016, the Browns were poised to improve with an influx of talent in free agency and the NFL Draft but have yet to produce tangible results of such growth.
"It's tough. It's a surprise. You don't want to go 0-8. You never want to start the season like that, and I thought we played well in preseason. I think we're a better team than we were last year. We haven't won the games we wanted to and it's tough for everybody in the organization," left guard Joel Bitonio said.
"You know, we're going to keep fighting, we're going to keep working, and we're working to turn this thing around. I know it's been tough for the fans and pretty much anybody involved with the Browns, but it's been just as tough for the players if not more. We go there every day and we try and get a win, and to be 0-8 is just unfortunate right now."
And as they continue to search for that elusive first win, missed opportunities will loom large for the Browns going forward.
"You can't be perfect, it's still a game. You're going to make mistakes and things are going to come up, but that's where we are so that's what we have to do every time we play to give ourselves the best chance to win games," Jackson said.* *
"Today we didn't make as many, so we were in the game for quite a while. Then all of a sudden we don't make some other plays I think we can make, and then the game flipped. That's kind of been the story of where we are."
The Browns play the Minnesota Vikings in London in Week 8.