Two weeks ago in a floppy bucket hat and a tank top, Mike Pettine stood smack dab in the middle of Carova Beach, a shoreline in the Outer Banks of North Carolina.
Family, friends and fellow Browns coaches surrounded Pettine on the beach. The 47-year-old took a deep breath and smiled. The Outer Banks trip would be the last little "break" before embarking on his first season as an NFL head coach.
Carova Beach is a peculiar one. The highway turns straight into the coastline. Vehicles must have four-wheel-drive to access the beach. A lane of light traffic is constantly flowing on the finely packed sand right next to Pettine's setup. The beach isn't crowded and Pettine relishes in the low-key vibe. He's vacationed there seven out of the last eight years.
The atmosphere might've been laid back, but Cleveland's head football coach was dead set on representing his new city. Loudly.
Soaring above the group's tent was a three-by-five foot Cleveland Browns flag. You couldn't miss Pettine and his crew. Beachgoers were not afraid to voice their opinion, which left Pettine astonished.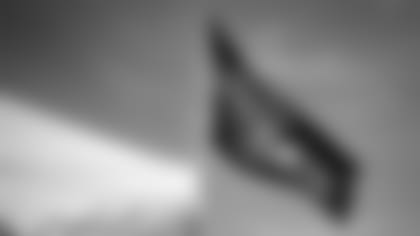 "I was shocked at the amount of responses of people walking by," Pettine said, who actually wasn't recognized by many of the vacationers. "Virtually all of them were positive. There were a few 'Go Steelers' and a couple other choice phrases. Other than that, it was very positive. You can tell there are a lot of Browns fans, not just in this area. And they are fired up."
Pettine, his family and his fellow coaches were also on the beach when they found out the news LeBron James was returning to Cleveland.
His daughter texted him, "The king is back," which puzzled Pettine, who only really follows the Philadelphia 76ers' box scores when it comes to the NBA. Once Pettine and his brother-in-law put two-and-two together, they let out a yell of celebration. Pettine will be keeping a closer eye on the Cavs this season.
"There's already a buzz around the building," Pettine said. "And a buzz around the city. People are excited about Cleveland. We want that to continue into the fall. We want to make this city proud."
---
Pettine fully knows there is only one transparent way to make Browns fans proud: win football games. The Browns believe they are putting a more credible product on the field in 2014. The locker room is now sprinkled with respected veteran faces and five rookies pushing for entry into the starting lineup.
It isn't the retooled roster that has Pettine giddy to start training camp this Saturday. It's the way his players have already shown they believe in where Pettine can take the franchise.
"Overall, the biggest thing that's happened so far was the buy-in," said Pettine. "Players responded to the new staff coming in and doing some different things; some things that they weren't used to in the classroom and weight room. We've thrown a lot at them; a lot of graduate level stuff. The attitude has been great. The guys can't wait to get started. We're going to lean on that. We're going to be confident through our preparation. I'm very impressed with the overall intelligence of this team."
The momentum is evident and Pettine plans on keeping the energy rolling downhill. There will be basic elements to Pettine's first training camp. He wants to be able to close his eyes and hear the crunching of pads, knowing without even seeing that his guys are playing physical. He wants there to be mini skirmishes, "competitive, not combative," he said, to be clear.
Mostly, Browns players and coaches need to enjoy themselves. A boring training camp serves no purpose. The last thing Pettine wants is uninterested players. Training camp is a time for the team to bond.
"We are going to have fun at camp," Pettine said. "We're going to be getting after it. We're going to be cranking the music. The camp will be upbeat. It'll be lively. We're going to compete. We're going to get after each other."
---
Mike Pettine has plans, for everything in life. For those annual beach trips to North Carolina, the Browns' coach and his family leave at 3 a.m., to avoid traffic and the irritating drawbridge on the outskirts of the Outer Banks.
The biggest plan Pettine will have to concoct thus far in his tenure with the Browns is at quarterback. Duke Johnson Jr. will try his best in unseating Brian Hoyer. Many outsiders will point to various factors that will go into the Browns' decision. For Pettine, like most of his plans, the decision won't involve some sort of elaborate formula.
"All things equal, who gives us the best chance to win?" said Pettine. "That to me is the bottom line."
Pettine, unlike most coaches, is not being secretive about his plan either. Pettine told several media outlets and ClevelandBrowns.com that the team hopes to make a final decision on not just quarterback before week three of the preseason, but every starter.
"We're not going to let competitions drag beyond the third preseason game," said Pettine, whose honesty towards the media is a refreshing twist. "We want to make sure we decide on a starter and this just isn't at quarterback. This is across the board, especially so we can play that third preseason game as a clear cohesive unit and start to build that chemistry."
---
The days can't go fast enough. Pettine is expecting a raucous atmosphere Saturday to open camp and the liveliness to spill over into August and the regular season.
Back in the building at all hours of the day, Pettine has traded in his floppy hat and tank top for his patented Browns half-zip windbreaker, shorts and black Nikes.
The low-key vibe of the Outer Banks is gone. Almost overnight, Cleveland became the capital of the sports world.
And that's fine for the Browns head coach. Pettine is ready to prove his culture change is not just talk.