On Tuesday's edition of "Cleveland Browns Daily, Driven by Liberty Ford," Vic Carucci continued his broadcast from Mobile, Ala., while he and Nathan Zegura discussed the most recent turn of events in the head-coach search. They also had the opportunity to speak with several guests in attendance at the Senior Bowl. Derek Carr, quarterback at Fresno State, joined Vic in Mobile to discuss his potential NFL career and what he feels he could bring to Cleveland. Browns assistant general manager Ray Farmer also joined Vic and Nathan to discuss his week in Mobile and what he looks for in prospective players.Mary Kay Cabot, from Cleveland.com, joined the show to discuss Adam Gase's decision to pull out of the Browns' head-coach race. Je'Rod Cherry finished the show with his opinions on the remaining prospects.
Here are some highlights: Nathan Zegura: "It never looks good when a head coach drops out of the running, but the fact that we are learning how unhappy Buffalo is about (potentially) losing (defensive coordinator) Mike Pettine, that makes me happy. It tells me that he may be a coveted person. … I was impressed with what I heard from Carr. As far as physical terms, he has it. It is going to be how he handles the pressure, but I tell you what, as far as the guy himself, he exuded confidence and maturity that I really like about him. …I like that Ray Farmer is more focused on how the players process information. If you know where you're going with the football, it doesn't matter quite as much as your arm strength. I like that that is one of the main components in this quarterback search." Vic Carucci:"(Adam Gase) was someone who was the top target and leading candidate for the Browns, but one among many. It was my understanding the Browns viewed him as a strong candidate, if not the guy for the job. The front office is still doing their due diligence on (Seattle Seahawks defensive coordinator Dan) Quinn and are seeking opinions from around the league. I spoke with enough people who have been around Pettine and I got a reasonably good feel as to where his head is at. What I found is that he wants this job badly. This isn't just a case about a guy reluctantly wanting to do an interview. He wants the job and the Buffalo Bills are extremely nervous that they are going to lose him. …Overall, the quarterback play (in Mobile) has been mostly solid. Derek Carr seems to be getting some good coaching, and I can tell that he has some real fluidity to him. He has a compact delivery and is true to his form. He's probably been the most impressive of quarterbacks I've seen here so far."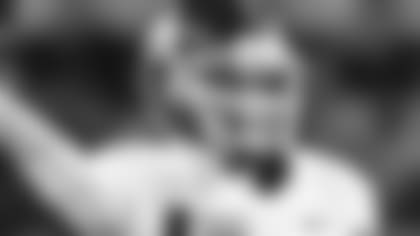 Derek Carr:"I love to compete and I'm going to do everything to the best of my ability. I've learned a lot from sitting back and watching my brother (David Carr) play. I learned how the NFL works and how the business side of it works. I'm so determined and want to be great. I'm going to work on everything and I want to be the best at everything I do.  If the Browns draft me, you're going to get someone who, as soon as I'm drafted, is the biggest Cleveland Browns fan there is. I'm going to leave absolutely everything on the field and give back to the community as much as possible. I'll work my tail off and earn the respect from my teammates and ultimately win championships. I just want to win and see my teammates happy."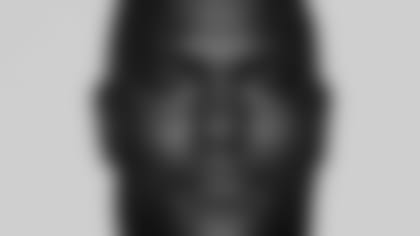 Ray Farmer: "The biggest thing about being in Mobile is getting to see the competition. You get to see these players for the first time on a larger scale than you normally would. Very rarely do you get to see a young man go against really good players. It really allows you to break down each player independently. I was able to watch Derek Carr a little bit and he a good first day. He has the body control, the balance, and the arm strength. He was able to take charge and lead his team through the drills. I saw that desire for perfection from him. It's not ideal that (general manager) Mike (Lombardi) and (CEO) Joe (Banner) aren't down here with me, but we are working through the circumstances and it has been productive. The reality is we want a championship level quarterback, but we also want to be dominant in both lines. It's all about getting the board right. You don't want to lose sight of the quality players. Whatever that guy's talent level is, it's the guy that has something extra that makes him reach his talent level. That piece of the puzzle is critical to find. I just want everyone to know that we are down here working. The Senior Bowl is just a part of the puzzle. Don't get too high or too low, it's just a piece of it. We'll make the right selections and the Browns will move forward."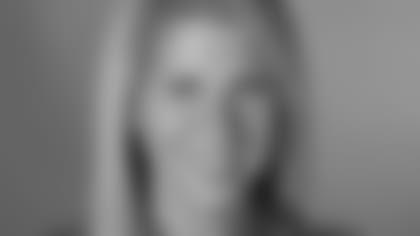 Mary Kay Cabot: "I'm not surprised at all that Gase dropped out of the running. I strongly speculated that the interview would not take place and I think the Browns knew they didn't want to wait for him to finish the season. They knew he was wavering and wanting to stay in Denver. It's important to understand that (the Browns) weren't positive that they were going to go out and hire him anyway. When you look back at the beginning, if he was ready to leave he would have taken those interviews right from the start. The fact that he didn't told them that he may not be ready. I don't think anyone has been offered the job yet, but I know they have shown a lot of interest in Quinn and see a lot of value in Pettine. Both, to me, are good options, but that doesn't mean that we won't hear about another name or two in the next couple of days." Je'Rod Cherry: "I wasn't surprised that Gase dropped out of the running and it really doesn't mean much to me. If he was truly interested in the job, he would have been interviewing every chance he could get. You don't want a guy here who halfheartedly took the job, so really he did the Browns a favor by removing himself. I think that Pettine has been in the league long enough where he knows enough guys who he can trust to orchestrate his offense and defense, if he were to be selected. It makes sense to bring in a guy like him, a guy who understands his role. The fact that he is fiery and will hold these guys accountable and will make them earn their right to be a Cleveland Brown may be exactly what they need. If I was in charge of the (head-coach) search, I would look at the majority of the games where they lost it in the end. That tells me it's an issue of effort and attitude, which requires someone to get in their minds and tell them that they will not accept anything less than perfection. I think that's something that Pettine has and can do."