Denis Leary portrays coach Vincent Penn in the Browns-based move, "Draft Day"
On Friday's edition of "Cleveland Browns Daily, Driven by Liberty Ford," Vic Carucci and Nathan Zegura were joined by two stars of the upcoming movie Draft Day (due to be released on April 11), Denis Leary, and Jennifer Garner.Denis talked about what it was like to play the head coach for the Browns, while Jennifer discussed her time in Cleveland and the love she has for the city. Alec Scheiner, president of the Browns, and Peter Brumleve, chief marketing officer for University Hospitals, also joined the show to express their excitement and plans for the new healthcare partnership.Browns quarterback Brian Hoyer joined Vic on Radio Row to give us some insight on his rehab and the progress he has made. Vic was also joined by Pro Bowler and Browns wide receiver Josh Gordon, who reflected on his season and provided his thoughts for the future. David Baker, president of the Pro Football Hall of Fame, also joined the show to discuss his new position and what the Hall means to him. Je'Rod Cherry wrapped up the broadcast with a first-hand experience of what the week leading up to the Super Bowl entails for the players.
Here are some highlights: Vic Carucci: ""Reports are that the Browns at least have a quarterbacks coach, Dowell Loggains, who is coming from Tennessee. I am trying really hard to understand this move. He comes with great respect from the Titans staff and the people I have spoken with there, but generally you would think the offensive coordinator would want to build their own staff. I'm seeing that (Kyle) Shanahan is not the road that the Browns are going to take. I have a scary thought – there is no one out there who I absolutely have to or want to have in the offensive coordinator position." Nathan Zegura:"It's odd to have a quarterbacks coach before an offensive coordinator. I know this guy (Loggains) is young and has been regarded as having a very bright mind. I know he did good things with Jake Locker, so he is a good quarterback guru in that sense. At the end of the day, given everything said, who else is out there?"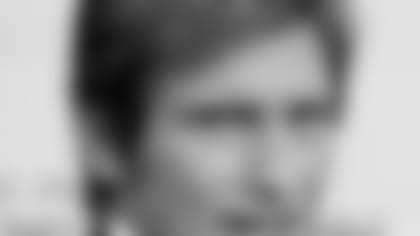 Dennis Leary:"I was looking for a combination of (Jon) Gruden and (Bill) Belichick when I was filming. I spoke to Bill, who I know through a friend of mind, and I wanted to double check the stuff that was in the script to see what was real and what wasn't. It was bizarre because we were in Cleveland, at the stadium, at the facility, and a lot of the players and coaches were around us. It was insane to have those guys there who have the answers to tell you if you are doing it right or not. I wish every movie was like that. Sometimes we would do stuff and they would tell us, that's not how you would react in that situation; it was amazing. I think it is kind of ridiculous to fire a NFL coach after just one year, especially with a team that is struggling. I have a soft spot in my heart for the Browns. Everybody wants them to win."
Alec Scheiner:"We are very excited about this partnership with University Hospitals. We think that there is another step to player healthcare and we believe that we can be more proactive on the matter. …Mike (Pettine) is working hard back in Berea interviewing some (offensive coordinator) candidates with (CEO) Joe (Banner) and (General Manager) Mike (Lombardi), so I feel confident we will have one relatively soon. I know there was impatience with the head-coach search, but we really needed to find the best person for the job and I feel that Mike is that guy. He's really intriguing and the more time I spend with him, the more I realize he is focused on finding every advantage he can gain on both sides of the ball."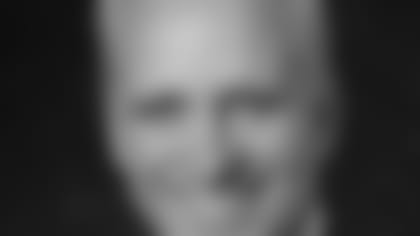 Pete Brumleve:"It means a lot to University Hospitals that we are partnered with the Browns. Our overall goal is to do everything possible for the Browns to bring home a championship. We are already in the process of an early design with the Browns to what a complete program would look like. There are four major concepts we are working on: truly innovated, comprehensive, all changes being evidence-based, and patient centered, or in this case, player centered. We think this is going to be a very comprehensive and innovated way of attacking player health."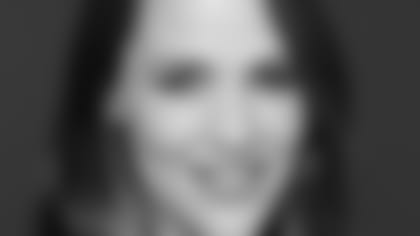 Jennifer Garner:"I loved Cleveland and my kids loved it. We love the Indians, we loved the parks, the people, all the local Ben & Jerry's. We loved being in a neighborhood with people who were welcoming. I want the Browns to have a winner so bad. Everyone was so kind and I'm proud to say I am an honorary member of the Dawg Pound. …I would like the Broncos (to win the Super Bowl), but I am nervous about the Seahawks. I'm glad that they are not playing in Seattle where it is so loud. Hopefully, it won't be too windy and Peyton can make his passes and his offensive line can keep him in the pocket as long as he needs to be."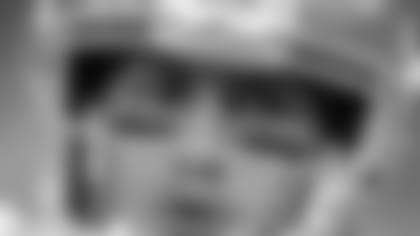 Brian Hoyer:"I'm feeling great. Rehab is going really well and I've made a lot of progress with my running and agility. I'm definitely on track, if not ahead, and am really looking forward to getting back. My main concern is my rehab, so I really can't talk football with the coaches. Eventually we will get to the point where we can have meetings. It's an exciting time and I'm really excited about Pettine. He's a very fiery guy and always talks about mental toughness and accountability, all things I think we really need. I have to get healthy and when it gets to that point, I want to pick things up right where I left off. I plan on being the starting quarterback. Some things are out of my control, so I just worry about what I can. A big part of what happens next is seeing who the offensive coordinator is and finding out his system."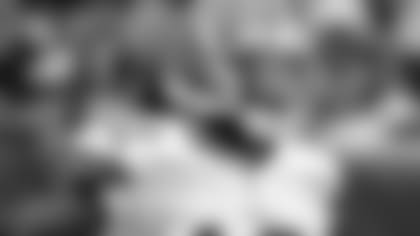 Josh Gordon:"This season has been a roller coaster ride. It's been great and I've been blessed by all of it. I'm not taking any of it for granted and I just really think all my hard work is paying off. If I continue to work hard, hopefully more will come from it. I had some down time (in Hawaii) and had some one-on-one time with Jerry Rice. He coached me up on the field and invited me to Minnesota to work and train with him, so I think we are going to have a great time and I'll learn a lot. I'm really going to work on the minor details that were too loose or sloppy and come back next season to be the best wide receiver in the NFL. I want to be the guy that other guys look up to in the locker room."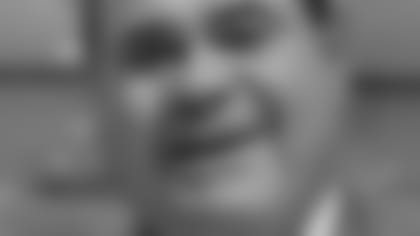 David Baker:"I feel a passion for the Hall of Fame and what they do, not only to honor the heroes, but to promote the values of the game: discipline, determination, perseverance, respect, teamwork. Those values have done so much for my life and my family's life. To me, we owe a lot to the game and it's an exciting place for me to be. I'm looking at how we can take those values and broadcast them to the rest of the world. I think we can continue to build, continue to expand the campus, but we can also exhibit those messages to all 32 teams. The Hall of Fame celebrates excellence and they all represent some of those values. My favorite part of the enshrinement is when guys talk about their lives and how they were molded and we have the unique opportunity to see those values unfold on TV." Je'Rod Cherry: "When you first get to the Super Bowl, you are awestruck, but as the week transcends, you get to that place where you become all about the action. It becomes a time where you need to get your game and your mind ready to go. Leading up to the week, the hardest thing is to not get caught up in the hype. It can be an overwhelming feeling and when you get to kickoff; you are so hyped up you can barely feel your legs. You never know what your opponent is going to bring to the table, but really the thing you have to get down is knowing it is going to be a long halftime show. So you can't waste your energy in the pregame or halftime. There are games within the game and after halftime, it's a totally new football game, especially when the game is close. It comes down to whether or not you have the discipline to be there and finish out the season strong, or do you get caught up in the party and nightlife?"