*Vic Carucci and Eric Metcalf were joined by various NFL analyts on Friday's Browns Daily broadcast.
---
On a Friday edition of "Cleveland Browns Daily, Driven by Liberty Ford," co-hosts Vic Carucci and former Browns running back Eric Metcalf broadcasted live from Indianapolis, site of the NFL Scouting Combine. Vic and Eric had plenty to say about controversial 2012 Heisman Trophy winner and former Texas A&M quarterback Johnny Manziel.
ESPN's Chris Mortensen joined the show to give his thoughts on Manziel and how he thinks he will contribute to the NFL. Peter King, from Sports Illustrated, made an appearance to contribute his thoughts on Manziel and why he felt the Browns made the recent changes to their front office.
Solomon Wilcots joined Vic and Eric to give his insight on the quarterbacks the NFL Draft and where he feels the Browns need to invest to strengthen their team. Alex Marvez, from Fox Sports, chimed in by addressing the Browns' front-office changes and why he thinks they were positive.
Mike Florio from, ProFootballTalk.com, dropped by to contribute his thoughts on the Browns' front-office shakeup, and the pending free agency of Browns center Alex Mack.
Je'Rod Cherry made his regular appearance to discuss the new Browns front office changes and how he feels Johnny Manziel needs to allow others to perceive him at the NFL Scouting Combine.
Here are some highlights: Vic Carucci: "Johnny Manziel will handle himself well on the big stage when it comes to talking to reporters because he is used to being the star guy. He has got to have that quality of being a pocket passer. I am not saying to make him something different than what he is. I am not keen on the idea of forcing to make him a pocket passer, but he has got to have some pocket-passing elements. …The immediate credibility (Browns general manager) Ray Farmer brings is not only him being a former player, but having gone through the ranks and starting as a scout and doing the grunt work and learning from all people and doing what he can in the football world. I think there is going to be a positive perception of Ray Farmer for the fan base and people who love this game. They can look at football players as people and as talent. It is more believable to the outside world to see guys like Ray Farmer and (Browns head coach) Mike Pettine making those assessments versus someone like Joe Banner, who is more business oriented. You just couldn't sell him as a football evaluator."
Eric Metcalf: "It is tough to play in this league. Playing in Cleveland is hard and when you are not as big as they expect you to be. The perception is tougher when they are looking at you. (Seattle Seahawks quarterback) Russell Wilson has given Johnny Manziel some confidence that you can go out there and perform at that size as long as you are put in the right situation. I think Johnny's situation is different with the way the offenses are being run nowadays with the spread offenses. What we really have to look at as far as a quarterback is that they have to be a right fit in any situation. If Johnny Manziel is put in a situation and you cater plays to him, I think he can make big plays like he did at Texas A&M. …The interview portion at the combine will show Johnny's competitive spirit. He is one of those guys that feels, no matter what, he can make it good and that is what you want in a player. That is what he will impress among the scouts and to the general managers of the NFL."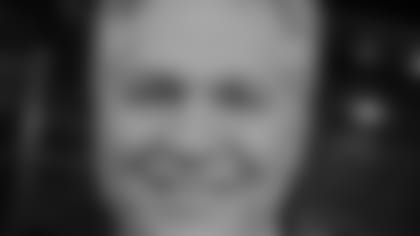 Chris Mortensen: "I have been able to experience Johnny Manziel on many occasions and I have always been impressed. I will say this, there is recklessness with Johnny Manziel on the field and off the field, and it will be thoroughly investigated. When you watched him play in the SEC, he was terrific. He will have to spend time in the weight room and he realizes that. That is part of being a professional and Johnny knows he will have to do those things. I think he is capable of doing it. The only question is height. Johnny Manziel and Russell Wilson are different players, but there are exceptions to the rule. …I am disappointed for the Browns and the fans knowing everything they have been through. I still believe Jimmy Haslam is going to be a great owner. The controversy was that Joe Banner was a red flag. Ultimately, the process for Jimmy Haslam was that he had an issue to correct and now he has to address the correction. It is going to take patience and strength and hopefully for Browns fans, there will be success because they do have good players on board."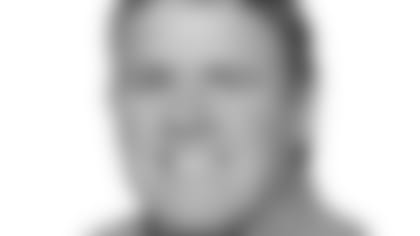 Peter King: "All I know is that I am not a big watcher of college football at all, but I did watch every snap of the Texas A&M versus Alabama game last year, and here is a guy that made (Alabama coach) Nick Saban and his coaching staff work all of the offseason to figure out how to stop Johnny Manziel. For people to say, 'Oh, he is five-foot-10 and a quarter and that is bothersome,' I think that is silly. I think the whole question with Jonny Manziel is if he going to be a guy you can trust off the field. He is a party guy. I have heard from a lot of different people that this guy loves football and I hope he does, but I think that the off-the-field character will be the bigger question, not his size. All I know is that guys in the NFL have kind of dropped their prejudice against shorter quarterbacks, and I think it is because in the last four years (New Orleans Saints quarterback) Drew Brees and Russell Wilson have won Super Bowls. …I think Jimmy Haslam felt he wanted the guy running his football operations to be a guy that is well respected. I just think that at the end of the day, he did not trust Joe Banner and transferring that to the general manger that Joe Banner hired (Michael Lombardi). When I first heard this story that those guys got fired, I was shocked and I had no idea that it might happen and what I immediately thought was that it was a total zoo. I think Haslam's view of this was very simple – he no longer trusted those guys to run his football operations. We will see if it is right or not, but I now give credit to Jimmy Haslam for making that decision than allowing the Browns to run a circus in the future."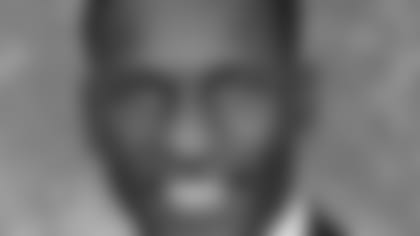 Solomon Wilcots:"I think you can only hope that things in Cleveland will be good. But we all know that you cannot keep shuffling the deck and you have to allow some consistency to set it within the organization.  It's going to be interesting with Kyle Shanahan as your new offensive coordinator with the system he and his dad ran with the Washington Redskins and in Houston. It is a system that requires your quarterback to have some athleticism. They're going to need a very athletic quarterback, and players like Teddy Bridgewater and Johnny Manziel will fit well in that type of offense. The quarterback factors into the running game. The Browns need to improve on their rushing attack and their ability to run the football. A larger part of it that sort of clouds the expectation is how well the more recent quarterbacks have been drafted have had success. Take (Indianapolis Colts quarterback) Andrew Luck, for example, starting day one and leading his team to wins. Those are going to be the expectations of these young quarterbacks; the fans are going to want those kinds of results. The will want their guy to step in right away and produce right away and win right away. But I do not see any Andrew lucks or RGIIIs in this draft class and that is where everyone will have to taper their expectations. If you land at a really good team, it can go well for you. But if you land in the wrong organization things can go bad for you."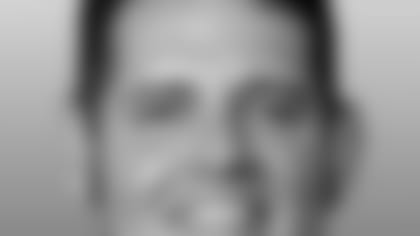 Alex Marvez:"Ray Farmer is not going to succeed unless Mike Pettine wins games and Mike Pettine will not win games unless Ray Farmer gives him the players he needs to win games. I think this is a pairing that can work and I just hope Browns fans can give them time to get this thing going in the right direction. I think they have to make a playoff push this season because there is enough talent on this team. They need to hit the ground running, they have a lot to work with and a lot of salary cap space and good young talent. There is no time to waste; this is a team that can make a push. I think Brian Hoyer will end up starting the season at quarterback for the Browns, but I do think the Browns will invest in a new quarterback. You have to find somebody who can carry the rock and balance this offense and defense and I am not worried about Mike Pettine's defense. It is the offense that worries me, but I think Brian Hoyer is a good enough quarterback to take this team to respectability and get this talent noticed."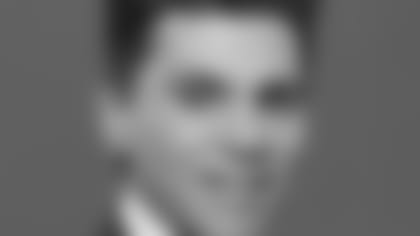 Mike Florio:"I was shocked by what happened and when it happened, even though it is easy to understand the reasoning. That was a move that should've been made before the new head coach was hired. They should have let it ride through the season, but Jimmy Haslam is very resolute and decisive and he would probably say why should he continue to go on with the guys that are going to be fired after the season anyway?  Once you make the decision, it is made, but when you implement it is the issue and it seems as though he implemented it immediately. I have heard nothing but good things about Ray Farmer since I heard of Ray Farmer. I think it is a good arrangement for Ray Farmer and Coach Pettine. I think these two guys are joined at the hip. I think either they both succeed or both fail. They will either be there or not be there and you can look around and say that Jimmy Haslam will doubtfully fire his coach and general manager after one season. …Alex Mack will know about "door number two" before he has to decide on the Browns at "door number one." It can be a good thing, because the Browns know what is out there and they are making a decision knowing that they will have to pay him a certain amount to keep him." Je'Rod Cherry:"When you think about the changes being made, you go back to saying Joe Banner was not liked that much in the NFL. Do you really want your general manger to be liked? Yes, when it comes to making deals, but when you are coming to making decisions, you have to have a general manager you respect. A player's perspective will carry more weight than someone who has never done it before and having Ray Farmer coming from a former player's standpoint and someone that has gone through the ranks is admirable. With Johnny Manziel, you want him to put out what all he can do. I get why he is not throwing because maybe there is a hiccup in his game because already the height thing will be held against him. If there is an issue or a problem with his throwing motion, I get it but from the business side if he wants to solidify himself and his stock he should've thrown today."