Browns linebacker spent two years doing religious work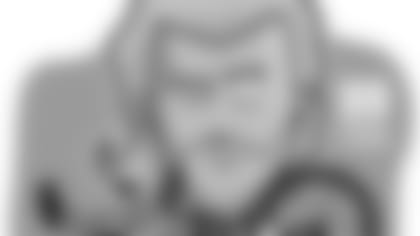 Illustration by Jay Wallace
Kevin Jones: When did you know you were going on a Mormon mission?
Paul Kruger: Only a few days before I left, actually. It was 2005 and I was 19 and pretty set on staying in school at Utah and playing out my football career. But at the last minute when the deadline was due, I really felt strongly about this being the right thing for my life. It happened so fast and 10 days later I was on my way.
---
KJ: So you get randomly assigned Kansas City for the mission. What happens next?
PK: You show up and you are greeted by a big family. Think of it in sports terms: You have a big team you go and join. There were 150 missionaries and a missionary leaders, who are usually older couples. A mission usually encompasses an entire state so you get assigned a county and learn the geography and an approach.
---
KJ: So what is an average day as a missionary in Kansas City?
PK: It's a regimented schedule in the morning -- exercise, read, pray and eat. Days consisted of teaching people our message, finding new people to teach, going door-to-door on a bike. And doing a ton of community service.
---
KJ: Was it difficult? Did you convert anyone? I know a lot of people can get touchy with religion.
PK: It was some of the most challenging work I've ever done. People can generally be very closed off to new ideas, but we had some conversions. Those were huge. And other people we were able to give them a better understanding of Christ and of the church. We really helped some people out.
---
KJ: Some people go to Bora Bora or the Bahamas for their mission. Did you get the short end of the stick?
PK: (Laughs). Oh, man, I had buddies going to Brazil and Africa learning languages and cultures...and I end up literally in the dead center of of the United States. But it ended up being absolutely phenomenal. I met some amazing people. I wouldn't go back and change it all.
---
KJ: Did you worry leaving for two years on your mission would jeopardize your football career? Did you come back and just hop right in?
PK: I did worry. I thought being older and having two years away from school, and being off the NFL radar would hurt me. I worried a bit. I didn't really work out hard for two years. Luckily I got home in February of 2007 and had all offseason to prepare.
---
KJ: 10 years later what do you remember most about being a missionary?
PK: Really for me it was about developing skills to serve other people. Normally you don't ever take time in life to dedicate to other people. When you do that not only help a lot of other people, your learn a lot about yourself and experience personal growth. Helping people makes me happy. When you decide to be unselfish and put your own goals aside for what you feel is right -- that alone will bring you enough satisfaction.