On Sunday at FirstEnergy Stadium, the Browns will honor the 1986 AFC Central Division champion team on the 30-year anniversary of their memorable season. More than 20 members of the team, including Bernie Kosar, Kevin Mack, Earnest Byner, Clay Matthews and coach Marty Schottenheimer, will be in attendance and take the field during a halftime ceremony.
In the buildup to the game, many members of the team sat down for extensive interviews to reflect on the memorable season for a 30-minute special, "The 1986 Browns: Beyond the Drive," which will air at 5:30 p.m. Sunday on WEWS News 5. A replay of the special will be available on ClevelandBrowns.com.
The following oral history of the season was constructed from those interviews and provides a sneak preview of sorts to Sunday's special.
Despite an 8-8 finish to the 1985 regular season, the Browns finished in first place in the AFC Central division and advanced to the playoffs for the first time since 1982. The Browns -- led by first-year coach Marty Schottenheimer and their franchise quarterback of the future, Bernie Kosar, and buoyed by a number of former USFL players -- held a 21-3 lead in their Divisional Playoff game at Miami but ultimately fell, 24-21. The seeds were planted and optimism abounded about what was around the corner in 1986.
OL Dan Fike: Theoretically we could have been in the Super Bowl that year if we had just continued on our path against the Dolphins that year. A lot of the guys that showed up we grew up together, bleeding, sweating, crying, and dying, laughing, partying. We were just kids really, if you think about it. We were youngsters in the league and we put the league on notice when we came in.
OL Cody Risien: It was a warm balmy day, but, man, we really played well against Miami. We had an opportunity to win that game. It was disappointing that we didn't. I think all of us feel like, even today, that we would have shown up and played better against New England (in the AFC Championship). We felt like we had a chance to beat them. We would've matched up better and we felt like we could've given Chicago a game in the Super Bowl. I'm sure everybody feels that way when they come up short. Although it was disappointing to lose that game against the Dolphins, it was really a springboard to 1986.
Fike: I knew we were going to take it up another notch. I mean, we got a taste of the playoffs. We knew we had the talent.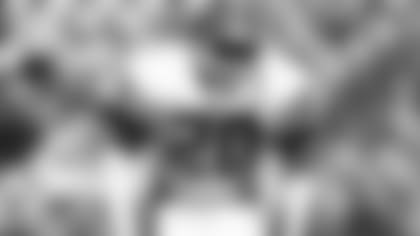 About a month before training camp was set to begin, tragedy struck the Browns. Promising safety Don Rogers, a hard hitter who intercepted a pass in Cleveland's playoff loss to Miami, died of a cocaine overdose in Sacramento. He was 23 years old and set to be married the following day.
Risien: I was with Don Rogers the weekend before lifting weights at our training facility, the day or two before he went to California to get married. I spoke to him and honestly, to this day, he seemed troubled to me. And I always think, you know, wow, I wish I'd had said more or wish I'd have dug more. You know, who knows, maybe I could have made a difference, but I always just feel sad that he seemed troubled and I wish I'd have picked up on it.
DL Dave Puzzuoli: We were devastated. He was probably gonna be our guy the next 10-15 years. He was gonna be our Ed Reed.
QB Bernie Kosar: Don Rogers was one of the most magnificent players that God's created. No disrespect to Ronnie Lott or anybody else, (Rogers) was in that league … He was big, he was strong, he was fast, he was a fantastic person. It was a personal and professional tragedy.
OL Mike Baab: When we found out, first of all we were really angry, because we had lost such a good young player. What a great younger player he was, and probably might have turned into an all-pro guy for years and years. The team already had a strong nucleus, we just came together. You're only in football for a little bit, and if you worry about it too much, and you start thinking about other things, you'll be out of it real fast. You just have to absolutely focus on what you're doing, and make what you're doing in front of you work.
It was actually more of a launch than anything. There wasn't anything that was going to stop us back then. Because we bought into Marty's belief you can win every single time.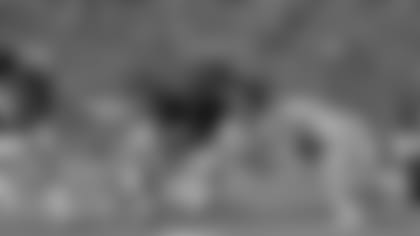 The Browns could only press forward as they prepared for a season filled with high expectations. The team carried a young swagger that was hardened and disciplined by their no-nonsense head coach. Though the Browns won the division the previous year, Schottenheimer shook things up on both sides of the ball, hiring Dave Adolph to lead the defense and Lindy Infante to coordinate what would become a new-look offense.
An intense training camp preceded an unforgiving season opener against the defending Super Bowl champion Chicago Bears. Cleveland lost, 41-31, but didn't have its confidence shaken.
WR Reggie Langhorne: Well, we knew that we were a good football team. You make the playoffs, you're a pretty good football team. We knew that Bernie was coming in second year, we knew that we would get a new offensive coordinator, and all of the sudden our offense looked good. Not only could we run, but we could throw the football.
You watched some of the teams today that has a corps and they're strong football teams. The Pittsburghs and New Englands, the Denvers, you know. These teams have always had stars that they held to high accord. In other words, this is how you're gonna play. This is how you're gonna act. This is the way we do business. And that's how I felt when I got to Cleveland.
Baab: The '85 Bears was the best defense in the history of football. They crushed everybody, and we threw 31 on them. Right up their face, too. I've had a battle with Mike Singletary since, heck, since college. On the very first play I grabbed his jersey, took him and put him down like this. He just stands up and starts screaming at the ref, and it was on.
Risien: During training camp, at least every day for a little bit, you're running and preparing for Chicago. I mean, that's our first game. And you want to get out of the blocks with a good start to the season. They were the Super Bowl champions. What an opportunity. We were very confident going into that game. If ever there was a moral victory in a loss, I think it was that one. We showed up and played well and they knew they had been in a game. Even, you know, it was, it was a springboard to a successful season.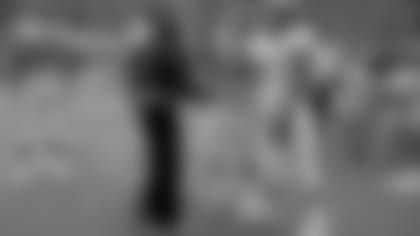 The success didn't come right away. The Browns fell to 1-2 after they were throttled, 30-13, by the Cincinnati Bengals on a Thursday night at Cleveland Stadium. But the turnaround came shortly thereafter, as the Browns bounced back with a win over the Lions before traveling to Three Rivers Stadium to face the Steelers at a place they hadn't won since 1970.
DL Bob Golic: The rivalry was so amazing that we always knew how many we had lost, how many we'd won. I just remember that in Three Rivers we just couldn't win.
Langhorne: I heard about this jinx, you know, but I was a rookie. We didn't understand it but I do know this: We were playing well and we hadn't thought about who Pittsburgh was no more than the Pittsburgh Steelers. We didn't know anything about a jinx. We could care less. We were young guys starting to fill out, and we were ready to go play on Sunday. That's all that mattered. I remember being in a locker room and Hanford Dixon is sitting in some sun shades, no shirt, cleats spatted up already and a jockstrap - that's it - sitting on a towel and he's singing "I Play to Win" by Morris Day.
Baab: They weren't the same old Steelers. We went into those games just knowing that it was time. Because playing the Steelers was like playing Denver. Their defense always pulled something. In some way, shape, or form, and it caused a turnover and beat you. We just said, "Don't give them the damn ball." That was the thing we went in and focused on.
The Browns jumped out to an early lead and used a 100-yard kickoff return by Gerald McNeil to ride their way out of Pittsburgh with a 27-24 victory.
Kosar: My blood pressure was 2,000 over tilt for that game. I was ready for that game. It came down to a third-and-1 play where everybody back then ran the ball. That started some of the issues with coaches with me and I just said, 'To heck with it, I'm throwing a bomb.' And I hit Langhorne down the sideline to close it out.
Puzzuoli: That was huge. That's one of the things that made that year so special. Even now 30 years ago, a lot of the guys when we get together, that's probably the year we talk most about. We relish the great things that happened in that season. And that was a big one.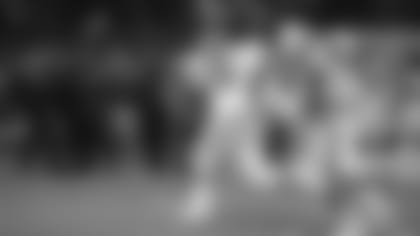 The memorable victory served as a launching point. Cleveland had its first winning record of the season and never looked back, winning seven of its next nine to compile a 10-4 record before a revenge game of sorts with the Bengals. Cincinnati was 9-5 and nipping on the heels of the first-place Browns. A win at Riverfront Stadium, though, would clinch the division.
DB Frank Minnifield: We really felt good about playing the Cincinnati Bengals. Their philosophy was to defeat the defensive backs. They wanted to throw the ball down the field. We really took that personally, at least I took it personally.
Kosar: I don't want to give all my secrets away, but when you're playing a big game against a bunch of tough guys and you're on the road I don't run the ball up the middle. Typically coaches want to say, 'Let's be safe, let's be conservative, let's play it right and let's run the ball up the middle.' … I have a philosophical belief that in big games, I throw bombs right away. And if you remember that game, the first play was like a 70-yard throw to Reggie Langhorne on a bomb.
Langhorne: So we get ready to play Cincinnati on Wednesday. Lindy Infante comes up with this play called Two-wide, fake 34 Z Seen. This is a play where Earnest (Byner) is outside of me, I'm in the slot and Ozzie (Newsome's) down further on the inside of me and we're gonna fake to (Kevin Mack). And we know that David Fulcher loves to blitz. He loves to stop the run. He wants to meet K-Mack in the hole so as he sneaks down I'm supposed to act like I'm gonna block him and I slip out. We make this decision on Wednesday, we go over it again on Thursday. It works to perfection every time, and then we get ready to play it on Cincinnati on that Sunday and they say, 'Hey. Fake 34 Z Seen,' and I catch it for about a 60-65 yard play, get tackled on about the 1-2 yard line.
Kosar: That put them on their heels the whole game. They said, "Well that's smart. You wanted to show the other team. You wanted to quiet the crowd.' Yeah, maybe, but really I wanted to show our team that I'm here to play today.
Langhorne: We were destined to beat them. At this point, we had gotten so much steam and so much confidence that we couldn't be stopped as an offensive unit. We had that much faith in what we were doing.
The Browns won in defiant fashion, 34-3, and closed out the season with a 47-17 rout of the Chargers to finish 12-4. Browns Fever reached an all-time high in Cleveland, a football city that was truly over the moon for this group of players.
Langhorne: Beating Cincinnati, that's a big deal for us and then when we got back to Cleveland that night, I think there was 5,000 or 6,000 fans in the airport. They tore the ceiling rafters all out of the airport, and that was the last time that we landed in Cleveland Hopkins. From that day on, we went to the I-X Center 'cause they tore it up.
Risien: I've played at Texas A&M and we have the 12th man and I'm real proud of the support they give us, but I mean, Cleveland, the Browns fans were our 12th man, too. It was just a thrill to play here in Cleveland Stadium. Many times during a TV timeout, if we were down at the Dawg Pound end of the stadium, if you just look at them, they just go nuts. I was convinced that I was safer on the field than if I'd have been in the Dawg Pound.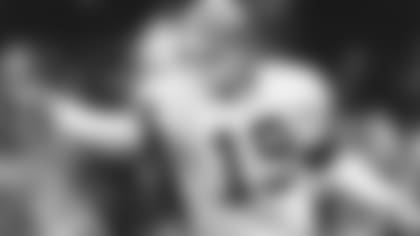 Baab: Bernie couldn't even buy food because it would turn into 5,000 people.
Minnifield: The Dawg Pound was such a featured part of the year. It was a constant presence. When you go to Denver, Denver's altitude gives them an advantage. When we went to the Houston Oilers, that Astrodome, the sound echoing in that place gave them an advantage. And when you came to Cleveland the fact that you was gonna have to have your back against the Dawg Pound while you're trying to run an offensive play with flying objects coming out gave us an advantage.
It's a complicated philosophy why that thing happened. But I'm glad it happened 'cause I think it really changed a lot of people's attitude about the Cleveland Browns franchise. We had a few years where I think the kids kind of caught everybody's attention. But the Dawg Pound really, really caught the imagination of the entire nation.
Golic: Being from here, I felt more of a bond. But in talking to the guys, I think that they felt like the people of Cleveland were family. They made 'em feel comfortable. Comfortable enough to leave somewhere like Detroit, where their family may be, (and live here). There's so many guys here (now) and I think it had a lot to do with the people of Cleveland. The fans of the Browns that were so accepting and so excited about what we did and so helpful when we lost. You know being there to go, 'Don't worry about it, man. You guys are gonna get it.' There was just such a relationship. And because of that, I think the guys felt like this is a town that I want to stay in.
Minnifield: It was a perfect storm. I'm just disappointed we weren't able to win. I heard (people) saying that it was 1.2 million people showed up for the Cavaliers (parade). I just don't know what would have happened, man. We may not have a public square … There just ain't no telling what would have happened if we'd have won a championship during those years.
Two weeks after their emphatic end to the regular season, Cleveland hosted the New York Jets in the AFC Divisional Round. The teams slogged their way to a 10-10 tie at halftime before New York rattled off 10 straight points to take that advantage deep into the fourth quarter. What followed is why the game is remembered as one of the most memorable in franchise history.
Risien: What I remember when we talk about the Jets, it was like 'Whew, we caught a huge break,' because we really did not play well in that game on offense or defense.
DB Ray Ellis: One play in particular that I remember about the Jets game is a play where I was a little upset. When it happened I was really disappointed because I felt like I could have made a play and I could have prevented something from happening. But if I would have made the play that I wanted to make, the game may not have turned out the way it did. (New York Jets RB) Freeman McNeil scored, and because he scored, it left time on the clock for Bernie to work his magic.
Kosar: Heck, I threw two picks to almost blow the game in the third and fourth quarter and in a row.
Langhorne: Nothing seemed to go right with us as an offense. And defense had let us down just as well. So you're looking at it down by 10 points, three or four minutes to go. You're at home. They've been putting up signs and screaming, "Dawg Pound," and the city was in an uproar and here we are losing with three, four minutes to go in this game.
Kosar: I still remember Gary Danielson's awesome advice to this day. It was, 'Look, we're down by 10. You can't score 10 points in one play. So just get a score, OK. Just get a score.' And that stuck in my head, it resonated and we got the one score and then they panicked.
Langhorne: Bernie walks out, and he used to talk about what's playing in the radio and all that stuff when things were good, maybe even in tough times he would bring up something like that. But he said, 'We're gonna win this freaking game. We're gonna win this freaking game. We're gonna win it, and we're gonna start right now.' You know, in my mind, I'm going, 'Dude. It's 3:40-something to go. We got 80 yards to go to get a point and we haven't moved the ball all day.' So we go one incomplete, two incomplete, third down. (Mark) Gastineau hits him. When Gastineau hits him, he gets up. He's got a little blood here and he's got his back all banged up and he, he's looking all glassy eyed and the other line men are pissed off. And when they get pissed off, that's when the party starts.'
The Browns cut the lead to 3 on Mack's 1-yard touchdown run and got the ball back after a three-play defensive stand. Mark Moseley made a 22-yard field goal to send the game into overtime. He missed a short field goal in the first overtime session, but received redemption in the second overtime, making a 27-yarder to send the Browns to the AFC Championship.
Ellis: I'm telling everybody on the sidelines we got this one. I spent five years over in the NFC East, watching Mark Moseley disappoint a lot of other teams. So finally he's on my team and I felt so confident. He had missed one earlier, but the game wasn't on the line. This was money time and he was going to deliver. And that was his first week with us. He steps right up and knocks them in and game over.
What happened the following week has been well-documented. With the Browns leading 20-13 with 5:43 to play, the Broncos drove from their own 2-yard line to tie the game and ultimately send it to overtime. Cleveland's season came to an end when Rich Karliss made a 33-yard game-winning field goal.
Puzzuoli: I think Marty gets criticism for playing too conservative, but a player can play too conservative too. I just think about the plays I didn't make or a chance I didn't take, you know. 'I could've ducked inside and maybe made that play' or 'If I had spun outside …' That's probably the toughest thing about it, when you go over those games in our head for years and decades. I remember even one play in overtime. I was an outside rusher and I think I got pinned in for contain, I'm supposed to have contain, and Elway broke contain and they gained I think maybe 30 yards. It was a big play in overtime.
Ellis: I always tell people The Drive did not win the game. It was the field goal that actually won the game. And The Drive was just a series within the game. But again it goes back to players accepting responsibility and knowing that we could have played better. We could have did a better job.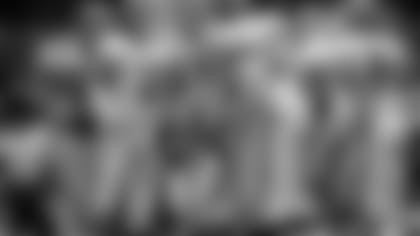 Fike: For the drive, we should have called it the dream. You know, 'cause dreams don't always happen. They're not real. You dream something it's gone in a poof when you wake up. Sometimes dreams stick around a little bit if you write a little note down at the bottom. It can be called the dream instead of drive.
RB Earnest Byner: The 1986 team to me was really about team, it was about togetherness, it was a brotherhood. The ability to galvanize and put something together, the way Marty and Mr. Modell, Ernie, Marty, and then the guys coming together in such a way. I think it was all about team.
Risien: It just was an exhilarating experience to play an AFC Championship game in Cleveland Stadium. The appreciation of the fans, it was just a great marriage back then between the players, the Cleveland Browns team and the fans. It was just an honor to represent Cleveland and the people of Cleveland. And it was, there was a lot of great, good times, really great times.