Mike Pettine's hiring drew rave reviews from national media guests on Browns Daily
On Wednesday's edition of "Cleveland Browns Daily, Driven by Liberty Ford," co-hosts Vic Carucci and Nathan Zegura were joined by a prestigious group of guests to give their opinions on various topics. Vic and Nathan were joined by Mike Florio from ProFootballTalk.com and Alex Marvez from Fox Sports to give their thoughts on new Browns head coach Mike Pettine and how they feel potential offensive coordinator Kyle Shanahan will fit in with the Browns. Jay Glazer, from Fox Sports, also joined the show to give his positive opinions on the Browns head coach Mike Pettine.
ESPN contributor and Denver Post sports columnist Woody Paige chimed in to give his thoughts on the upcoming Super Bowl and how he feels Peyton Manning's legacy is already strong and winning the Super Bowl this Sunday would only give him more credentials. Doug Dieken, from the PNC Bank Cleveland Browns Radio Network, caught up with Nathan and Vic about Pettine and the strides he thinks he will be able to make with this team.
Rounding out the show on his daily appearance was Je'Rod Cherry, who gave his take on the Peyton Manning legacy and also his thoughts on Seattle Seahawks cornerback Richard Sherman's media attention as well as the media participation that Seahawks running back Marshawn Lynch has been avoiding during Super Bowl Week.
Here are some highlights: Vic Carucci: "I would like to see the coaching search wrapped up so we could know that this is the staff that is in place and the system, and that we understand what the system is. The big thing about the Kyle Shanahan discussion is what is the system going to be and how are you going to work it? ...I think (Pettine) gets it and understands the big picture. He is a smart man and he will communicate well and the expectation he is going to put out there and grading players hard to play their best. …(On Richard Sherman giving his definition of a thug at Super Bowl Media Day) I like the challenge that he has laid down for those of us who write about and talk about the NFL, to put more thought in what you do and it is nice to get a reminder. I get where he is coming from because I feel like people throw around terms too loosely sometimes." Nathan Zegura:"I think he (Kyle Shanahan) brings a good fit and some credibility to the offense. I think that it would be great. Kyle Shanahan excites me. He knows how to get a running game going and utilize play-action and quarterback action. He gets the ball out in space and he is creative and I think that does fit the skill set of the team he would be coaching in Cleveland. …Richard Sherman is a guy who understands that he did something that was a lightning rod type of thing and he wants to use that as a platform in his mind to help educate people who are currently not educated about certain things. That shows the level of sophistication. You have to decide if all of this extra is taking away a little focus of the game because all of the questions he is being asked are about last week. …Mike Pettine is a guy that started by making copies and doing videos for the Baltimore Ravens and worked his way up and that right there says enough about his work ethic. I think he will be good for Cleveland and the players love this guy. I think he will bring the kind of consistency that we will need for the Cleveland browns."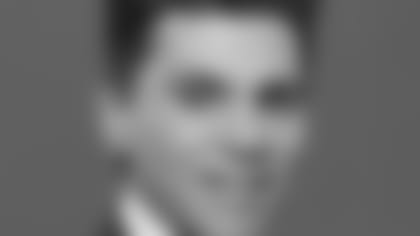 Mike Florio:"I was surprised because on Wednesday a couple of weeks ago (Cleveland Browns owner) Jimmy Haslam sent out that letter to all fans advising them to be patient, so I thought the interview with Mike Pettine was just to kill time. I truly believe they saw that Pettine was the best of the guys that they interviewed. It is critical because whoever the quarterback is, the Browns have to get the most out of him and if they want Pettine to be as successful as he can be they need to address the quarterback position. …Offensively, though I think they want to be a team that scores more points and quarterback play has to be critical, the offensive coordinator hire is going to be so critical to make sure the next quarterback they have succeeds. Whether or not Kyle Shanahan is successful is going to depend on who the quarterback is. If the Browns are hinting at all about Johnny Manziel, I don't think he is the guy that you are going to be able to tell to do something a certain way, and I think Shanahan wants things done his way. Unless you have in mind exactly who your quarterback is going to be and that he is going to do what Kyle Shanahan wants, then he may not be your fit because Kyle Shanahan is going to run that offense."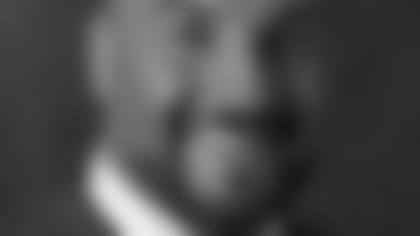 Jay Glazer:"I love the Mike Pettine hire because he is a grunt and I don't see this guy changing, and most guys change when they get a head coaching job and I don't see that happening with him. And I see these guys following him. I think Kyle Shanahan has a good inside beat at offensive coordinator. I think they could look at a few guys that are running back coaches, but there is just not a lot out there and that is the problem when you wait this long. Defensively, this is going to be a heck of a team and they're going to be a tough team to deal with."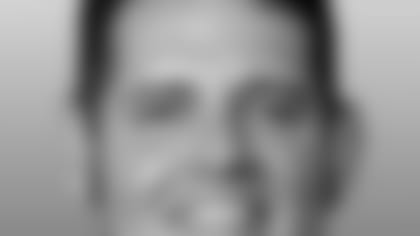 Alex Marvez:"I like it (hiring Mike Pettine). Believe it or not, the Browns may have the right guy because he doesn't fit in with who the Browns have previously had. You have never had a fiery, emotional guy and I know the past three coaches were not. I think it is great when you get a 180-degree opposite personality. I think these guys are going to play hard for him and I think he is extremely comfortable with the defensive staff he put together. They are going t be getting some coaches that can put together this offense and I have talked to so many players from the Bills that love him and I think they just may have found the right guy. The bigger pressure this offseason is on Michael Lombardi and Joe Banner and those are the guys that have to give Pettine some tools to work with on the offensive side of the football. Kyle Shanahan could be good; if it's Kyle Shanahan, I am not down on it. If you talk to some of his former quarterbacks, they will tell you it is an outstanding system, you just need a good cut runner. If Kyle Shanahan can assemble some of the staff from Washington and Houston, I think the Browns can get a lot for it."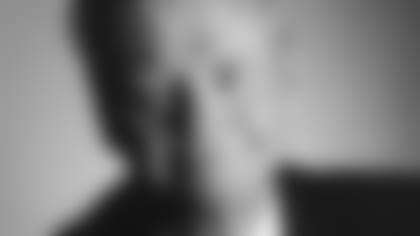 Woody Paige:"I think Peyton Manning is one of the great comeback stories in the game of football. I think it is the biggest game of Peyton's career. I think winning one Super Bowl was what people expected of him, and I think when he lost the second one that people lost insight of his postseasons. He is the greatest regular-season quarterback we have ever seen. He is 1-1 in Super Bowls and 10-11 in playoff games. I think, if he wins, this you look at the body work and compare it to (Joe) Montana and (Troy) Aikman. I examined this for the last six-seven weeks, when you say someone is the greatest of all time, it is not always with numbers but instead what they were. If Peyton Manning wins this one and you see his MVP trophies and two Super Bowls, he revolutionized the game of football."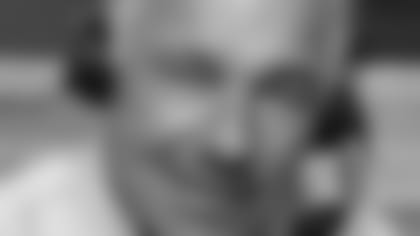 Doug Deiken:"(Mike Pettine) seems like a great pick. And he seems like a guy that can go out there and get it done. In an offensive coordinator, I think we need a guy that is going to keep a balanced attack. If you are going to take a quarterback (with a first-round draft pick), then you need someone that is going to develop the quarterback when you get him. They need someone that is going to make that guy a franchise quarterback. People who have franchise quarterbacks are the ones who are consistently winners. I hope he can take the Pro Bowlers he has and keep the ones that are going to be obviously free agents. I think it all depends on who the coordinator is going to be and when you get the coordinator, it will determine where you want to go offensively." Je'Rod Cherry: "Peyton Manning is the best quarterback of all time just by what he has done in the regular season. He will go down as one of the greatest of all time. I think he needs this one or one more Super Bowl to be in that Joe Montana/Tom Brady conversation. He won't be that adversely affected if they don't win. I think the fact that he is going for another team attributes to his greatness, he has come back from a harsh injury and to be playing at the level he is playing is impressive. …For a Stanford guy, Richard Sherman is pretty damn smart; he has played everyone like a villain. He can flip it, though, when you talk to him on a personal level. He is showing all facets of his character. It has been very interesting to say the least to what he has been doing. Marshawn Lynch needs to realize this is a promotion of the sport and we understand that you need a business mentality, but you need to sell the game and if you can sell yourself, then you can do that. If your coach is telling you to be a team player, then he needs to realize it isn't about him, because his teammates went out there and answered the same questions at Super Bowl media day."