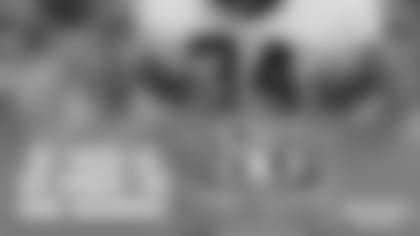 ](http://www.clevelandbrowns.com/news/article-5/1986-Browns-team-to-be-honored-1030/5bf3d609-a3ab-49e9-8ffe-2736870a4f04)NASHVILLE -- Many words were said at the podium and inside the Browns locker room after Sunday's loss to the Titans.
These were the most important.
"This team doesn't quit. I don't sense that. I sense that there are some plays we are leaving out there that we can do better. People get ahead and we start chasing. We have got to play consistent for four quarters." -- Browns coach Hue Jackson
"We've shown week in and week out that we're never going to give up and fight to the end. I think we showed right there how we're dangerous, we can do that. We're going to keep doing it, we just have to find a way to finish it. Unfortunately we haven't been able to yet but we're going to keep working toward it." -- TE Gary Barnidge
"You want to win. The only thing that's keeping this team together is our effort. I'm proud of these guys. They fight and continue to fight even when the game wasn't going our way. You really can't do anything else but keep fighting." -- DL Danny Shelton
"I feel like we're doing all the right things, the way we're preparing, the way we're practicing, the way we're playing in games with a lot of energy and a lot of fight but we're just not consistent enough making plays. I think those things are going to come and it's going to turn for us. Until we're able to make those plays consistently, it's going to be tough to win consistently." -- OL Joe Thomas
"I wanted so bad for the guys in the locker room, and I told 'Hawk' (Andrew Hawkins) and Joe Thomas, "I'm giving you everything I have every time," because they deserve it. We put in so much work and we work so hard and we come so close, we just need to learn how to finish. That's on me and us as a team on being able to finish and being consistent throughout the entire game." -- QB Cody Kessler
"When your head coach won't quit, your team can't quit. That is what type of coach that we have. He is going to fight until the end. He always believes in us. We just try to go out and produce." -- RB Duke Johnson Jr.   
"It brought me back to 2014. We got the road victory here. I never lost faith. I always thought that we had the chance to come back. I never lose faith on that. That's all I was thinking about when our offense was driving down the field. You can't stop believing until the clock hits zero." -- LB Christian Kirksey
"He's a warrior. That's what pushes us all no matter what. When the game's going wrong, I took a little hit as well and didn't feel good but it makes you keep pushing. I know from standing back that it's not a very comfortable situation. I just saw him, he was getting creamed and he got up and kept fighting. The kid has unbelievable heart and I'm a big fan of his and I'll do anything to protect him and make a play for him." WR Terrelle Pryor Sr. on Kessler
"They got us a couple of times on the deep ball. At the end of the day, it comes down to guys doing their job for us to win. I didn't play well enough for us to win and a bunch of other guys feel the same way." -- DB Ibraheim Campbell
"We're a team that fights. Once we start playing Browns football, we're a very good team and hard to beat. We've got to work on starting that earlier. If we start that earlier and carry that all the way to the end, we can be a really, really good team." -- DB Jamar Taylor
Take a look at some of the best pictures from the Browns vs. Titans game.