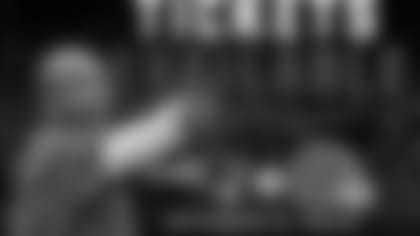 ](http://www.ticketmaster.com/FirstEnergy-Stadium-Home-of-the-Cleveland-tickets-Cleveland/venue/40971?camefrom=CFCBROWNSWEB_ARTICLES)MIAMI GARDENS, Florida -- Many words were said at the podium and inside the Browns locker room after Sunday's 30-24 overtime loss to the Dolphins.
Here were the ones that stood out the most.
"I think we're getting better. But the better part for me and for them is it needs to lead to wins. That's what we all want. That's why we do this. There're no feel-good stories and, 'All you guys fought a good fight.' I'm not into that. I'm into winning and losing, and right now, we're losing. Coach Jackson and the rest of the staff got to coach harder. We have to play harder and play better, and that's what the message was for our team." -- Browns coach Hue Jackson
"(The) last two weeks we were so close, and we haven't ended up on the right side of the win-loss column, but I'm not discouraged. (It is a) tough way to lose, (but) like I said, I'm not discouraged. We have Washington coming up in a week. And that's the thing about this league, we have 13 more games. (We) can't let these tough losses get to us. We can't hang our heads. We have to use them to encourage us that we're there – we're close – we just have to make the plays when it counts." -- OL John Greco
"I was playing my coverage. I just saw the ball being thrown in the air, I think [Gabe} Wright he ended up hitting the quarterback. Saw the ball in the air, caught the ball and you know when you get the ball in your hands. I was watching the Tavon Austin highlight this morning and I said I want to be like him when I get the ball so credit to him." -- DB Briean Boddy-Calhoun on his pick-six.
"Anytime you play Hue you'd better be ready for a lot of stuff coming at you. You're going to see a lot of things you haven't seen before. He did a great job insofar as pulling us out of some awkward positions and I thought our coaching staff did a good job as far as trying to make some adjustments." -- Miami coach Adam Gase
"It's tough, all phases. The thing is, we can't hold our heads. We'll look at it tomorrow, take it like men as a lose and it's the NFL. You can say you were close, you were there. But at the end of the day we're 0 and 3 we got to do everything this week, come back to work and try to get a win against Washington." -- OL Joe Thomas
"I know a lot of times you're looking at the scoreboard, you're looking at the way the game ended and obviously we lost and that's not what we want to do. But I was proud of the way my guys fought. As a defense, we took a step forward. We grew. Obviously we want to start winning, that's our main goal; but to see something positive happening with our young guys and just the way we fought, it's definitely a positive and it definitely shows that these guys have a lot of fight in them. We've just got to keep building off of it and take it to Week 4 and see how it goes." -- LB Christian Kirksey
"We got done a majority of what we wanted to do, we just didn't get the win." - RB Duke Johnson
"He's a dynamic athlete. Whether he's playing quarterback, or he's playing wide receiver, he's obviously effective. Obviously, (he is) a good threat for them, someone we knew going into the game that we were going to have to take care of. We didn't do the best job, but I think we did a good enough job to get ourselves a win and go from there." -- Miami DL Ndamukong Suh on Pryor
The Browns play the Dolphins at Hard Rock Stadium.