*Vic Carucci and Eric Metcalf were joined by Browns GM Ray Farmer on Thursday's Browns Daily.
---
On Thursday's edition of "Cleveland Browns Daily, Driven by Liberty Ford," co-hosts Vic Carucci and former Browns returner Eric Metcalf, who is filling in for Nathan Zegura, were broadcasting live from Lucas Oil Stadium, site of the 2014 NFL Scouting Combine.
Browns general manager Ray Farmer sat down with Vic and Eric to discuss his first combine in his new position and the relationship he and head coach Mike Pettine have developed.
Quarterbacks coach George Whitfield, who is currently training former Texas A&M quarterback Johnny Manziel for the draft, joined the show from Indianapolis to discuss the progress and training he's experienced with Manziel. ESPN's Sal Paolantonio sat down with Vic, and spoke highly of Pettine and provided advice to the Browns' front-office executives.
CBS Sports and CBSSports.com NFL insider Jason La Canfora wrapped up the show with his opinions on the Browns new front-office structure and their needs for success.
Here are some highlights: Vic Carucci: "This is the epicenter of the NFL for the next several days. There are no workouts today' they start on Saturday and run through Tuesday, but you get to meet the players during this time. They are doing their measurable today, medical check-ups, all their history of injuries and related information. Ray Farmer is leading the charge here as general manager for the Browns. Pettine is here with him, along with the coaching staff and assistants to look at positional players. They are essentially here to analyze these guys. They go in and look at how they throw, run, lift, complete cone and agility drills. This is ultimately a massive job fair for these players to hopefully define what the rest of their professional football career will look like. Ray Farmer and Mike Pettine are going to be pretty definitive about what they see in a player. It's going to be a challenge for them because they are just learning about each other, while at the same time, trying to put together a football team."
Eric Metcalf: "When I got to the combine, I first thought that I had to make sure I impressed these guys. I didn't want to do anything to hurt myself or my draft stock. My thinking was that I was just going to do everything I was good at: run fast, jump high and jump far. I was pretty calm, in my mind at least. It's tough when you know you are deciding your fate and when you come in here and you can just feel everyone looking at you and prodding at you. It's the mental capacity of it, knowing that you have to go out there and do all these tests with everyone watching. Then, they ask you tough questions on top of it. It's the combination of everything that makes the whole thing tedious and draining. …The Browns have 10 (draft) picks. There are a lot of trades that can be made to make sure you get who you want. They can pretty much choose who they want, when they want them."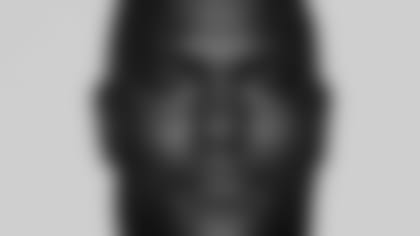 Ray Farmer: "It's definitely a lot different to be here as a general manager and is a lot more demanding on my time. The combine is truly about getting to know these guys as well as you can and spend as much time with the players to understand how they grow and make their decisions. It's about gathering information and that's why we are here and that's what we are focusing on. Like any relationship, you have to spend time together. It's rooted in having conversations and watching tapes together and Mike and I are getting to know each other as we talk about players and the visions we have for them. I don't think we should necessarily agree all the time, but we should have an understanding of where each other comes from. It's allowing us to build a relationship that will last and knowing that we are in lockstep for moving forward. Independently, Pettine has his thoughts on how he wants his football team to look, and I have my thoughts. What we are finding is that those two independent thoughts are meshing together really well. We are looking for those guys who are naturally competitive, tough, instinctive players, relentless and productive. All of those pieces add up to the way we know 'play like a Brown' should look like."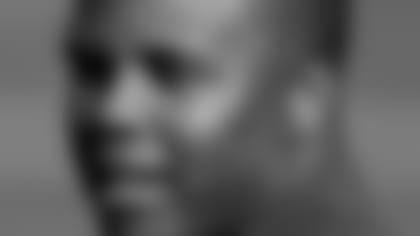 George Whitfield: "Johnny (Manziel) and I got started shortly after the National Championship game and we have been going for six days a week since then. We have been covering the courses that young quarterbacks have to prepare for in the NFL. The first is the classroom. They all have to adapt to this new Latin and all the specifics and details that go in to the game in ways they never have before. The second is his weight training and performance work. We worked hard to get him ready for everything (at the combine), all the tests and events he'll have to complete. The third thing we are preparing him for is to get him bigger and stronger. He's really grown and his sole focus is preparation and football, so I'm proud of him and encouraged in watching him. If you rewind the clock to a year ago, I had a discussion with him and his coaches. I told him that defenses will try to figure out the solution to him, they will work to find the solution and if he wants to stay ahead of them and have the same success, he'll have to mutate something else. They put in a lot of work and last year he was number one in the country in terms of accuracy in the pocket. He's very engaged and knows what he doesn't know, which is a great quality to have as a player. It's been fun because we know it's not easy to learn the NFL, but he's been putting his best foot forward and it's exciting."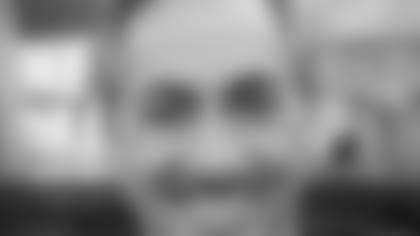 Sal Paolantonio:"The Browns have a great head coach in Pettine and I have a lot of respect for him. He'll bring aggressiveness to the defense and I can't say how much I respect the guy. It was a shock for me that he got the job, not because he doesn't deserve it, but because they finally figured out that they need a guy like this, someone who brings discipline and a sense of fun and aggressiveness to the defense. He won't take a lot of ancillary nonsense from the players and this is a guy who the organization really needs right now. The turnover (in Cleveland) is astonishing and the fans don't deserve that. The one thing they have to do is get stability. They need to find a way to have a stable front office, bring in young, fast players, and stabilize the quarterback position. I just don't think any of the quarterbacks in this year's draft are franchise worthy."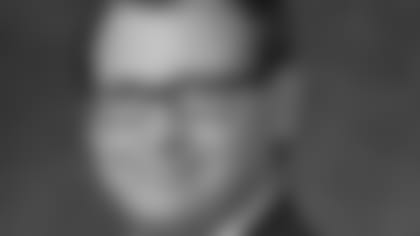 Jason LaCanfora:"I was surprised to hear about the front-office changes, but not shocked. There had been reports and speculation that something along those lines would occur, but what really shocked me was the timing of the whole thing. At the end of the day, this will come out in the wash and we'll see what the new regime does and what they are capable of. Pettine is going to have to prove he can be an NFL coach and I think Ray Farmer is totally prepared for success as general manager. However, if you look at the coaching staff now and compare it to the old staff, with Norv (Turner) and (Ray) Horton, you'll have a hard time getting me to say that they have upgraded across the board. As an organization, on the business side, I think the revenue stream has grown in leaps and bounds and they did a great job at finding ancillary ways to bring money in to the organization. Now that has to translate to the football side of the ball. The Browns need help with the offensive line, they need a quarterback and another receiver. It's safe to say they could extend the center and maybe franchise (T.J.) Ward, so they have work to do. I get the sense, though, that Jimmy Haslam is very committed to spend the big bucks to get this right."