Ray Farmer addresses the media
"Christmas in May," said Cleveland Browns general manager Ray Farmer when describing the 2014 NFL draft. "Everyone is so juiced about the NFL draft. It's like, this is bigger than a lot of sporting events. Nobody is playing anything, yet everybody is fired up to see what happens."
Farmer went into detail about nine different prospects the Browns are weighing with the fourth pick come May 8th.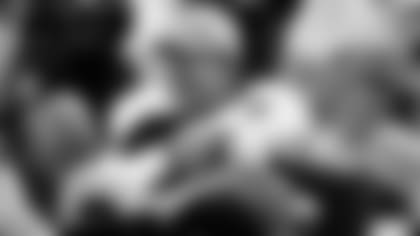 Ray's quick take on Johnny Manziel – Quarterback, Texas A&M
Electric
Exciting
Dynamic
"Turned a lot of heads."
"He's different."
Farmer's commentary on Manziel
"We had a lot of conversations and spent a lot of time with him. He's a good young man. The interesting part about Johnny is, much like a lot of us, you don't get a handbook for how to operate in instances. So being a kid from Tyler, Tx. to being 'Johnny Football' and winning the Heisman trophy really quickly, they don't hand you a manual and tell you how to handle paparazzi, how to handle people coming up to you at dinners. He would tell you very candidly it's probably not how he would have written it up – the end of it, the end of his college career – but you live and you learn. That being said, I do think there are good things ahead, it's just a matter of how does he handle that when he gets to his new destination."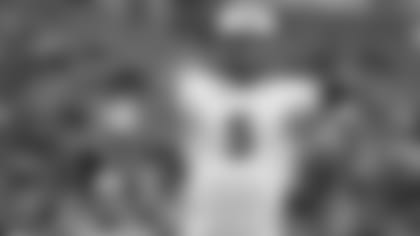 Ray's quick take on Blake Bortles – Quarterback, Central Florida
Excited about his size
His play put his name on the map
Farmer's commentary on Bortles
"He definitely was a guy that his play demonstrated that he was worthy of being in consideration. Interesting thing about him is that people get really excited because he is a bigger guy. 6-foot-5, 230-plus pounds. People are definitely fired up to see if he can be the complete package for what you want. Inevitably for us it's trying to find the right guy for who fits."
Ray's quick take on Teddy Bridgewater – Quarterback, Louisville
Very good college player
Media speculated he was the top QB heading into the offseason.
Farmer's commentary on Bridgewater
"It really comes down to guys in my position deciding, do you hold onto the tape? Do you hold onto a private workout? Do you hold onto his pro day? And all of those pieces kind of factor into it."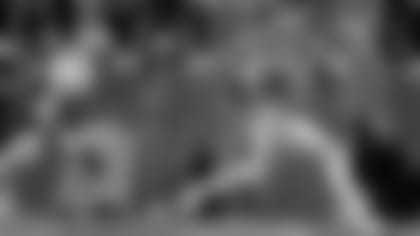 Ray's quick take on Sammy Watkins – Wide Receiver, Clemson
Explosive
Good hands
Can run all the routes
"Saddle him on the opposite side of Josh Gordon? Wow."
Farmer's commentary on Watkins
"He plays the game violently and aggressive. Which is kind of a rarity for most wide receivers. You see things in him that aren't standard. He's a really good player. He will be a good player in this league. He would be dynamic. We have to wait and see where he goes."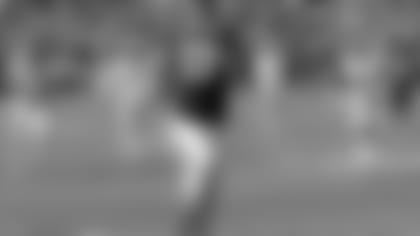 Ray's quick take on Mike Evans – Wide Receiver, Texas A&M
Ball skills
Jumping ability
Playmaker
Farmer's commentary on Evans
"Obviously the size and speed is the great intrigue a lot of people see."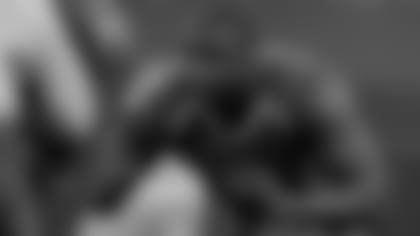 Ray's quick take on Greg Robinson – Offensive Tackle, Auburn
"We were sitting in the suite at the combine when Greg Robinson ran and Jimmy [Haslam] turned as was like, 'How big was he?' So you go back and start reviewing the numbers and the size and the movement and his play. Very interesting prospect as to what he could bring to a franchise."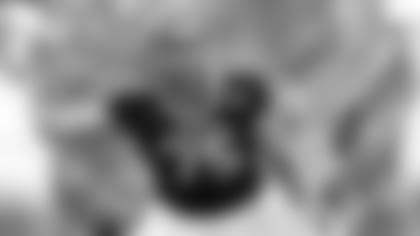 Ray's quick take on Jake Matthews – Offensive Tackle, Texas A&M
"His history and pedigree speaks for themselves. The idea of what he can be, and what he's going to be in the National Football League, moving forward are definitely intriguing."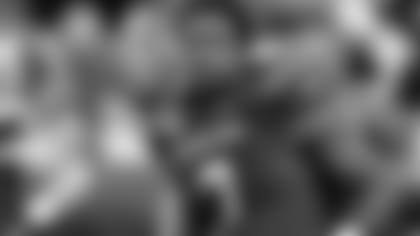 Ray's quick take on Jadeveon Clowney – Defensive End, South Carolina
Supremely talented
Difference maker
"Do I have questions about his work ethic? None."
Farmer's commentary on Clowney
"The more you overthink it…we could shoot holes in all of these guys…but the reality is you want to take the time to really unearth what can this guy do, how can he help your program, and can this guy be a difference maker? And I think Jadeveon Clowney can do those things. "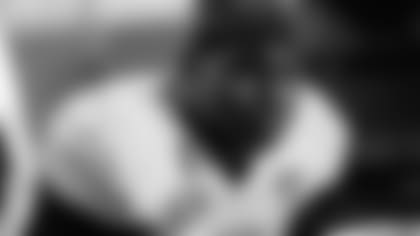 Ray's quick take on Khalil Mack – Linebacker, Buffalo
Explosive pass rusher
Can play in coverage
Do a little of everything
Physical anomaly
"Looks like the real deal."
Farmer's commentary on Mack
"College football is becoming a landscape where the average kid isn't going to the football powerhouse to sit on the bench and watch. He wants to go play. So regardless if he was overlooked or people second guessed him coming out of high school, those players are now willing to go other places to demonstrate their ability to contribute and play football. That's why I think you start to see guys come from alternative conferences that haven't been the powerhouse conferences in the past."