On Wednesday's edition of "Cleveland Browns Daily, Driven by Liberty Ford," co-hosts Vic Carucci and Nathan Zegura reacted to the letter that Browns owner Jimmy Haslam wrote to the fans. They also evaluated the Browns' tight end position in their end-of-season review.
Terry Pluto, sports columnist for Cleveland.com and the Plain Dealer, provided his feedback on Haslam's letter along with his thoughts on the offseason. Je'Rod Cherry finished the show by weighing in on the letter and giving his final grade to the tight end position.
Here are some highlights: Vic Carucci: "(The letter) was a big step today. It's the closest this team has come in three weeks to giving people a feel as to what is going on. When you don't know and you begin guessing about what is happening, you come up with your own ideas, which are usually just speculation. It's vital that people hear from the owner and know that the Browns do have a strategy behind all of this. You don't have to believe everything that you are being told by the people who run this team. It is our prerogative to take pieces of that and make sense of it. You don't have to agree with how (CEO Joe Banner) runs the team, and right now there is every reason to be skeptical and cautious before buying into everything you are hearing. But let a hiring occur. Until we get to that point, I'm not going to say the season is dead and hopeless. Let it just play out." Nathan Zegura:"It was good to get an update and I liked how (Haslam) worded it. He outlined what is going on, the fact that they are going to be patient and methodical as they search for a coach. He outlined what was good about the roster and thanked the fans. I think that he is the kind of guy who can make a case and compel a coach to want to work for him. They needed to get a message out there and I think it was conveyed appropriately. The fact that he didn't need to do this, but did it anyway, allows me to find some solace in the situation."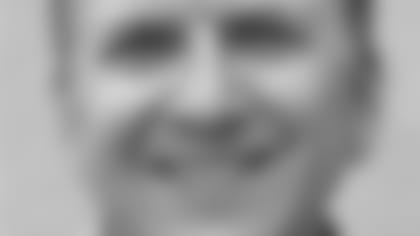 Terry Pluto: "It never hurts to do something like (write a letter to the fans), but he has a real jaded audience and people want to see some action. I don't think Joe Banner is an idiot; I just hope he's right on the people he has targeted. It's frustrating because you look at everyone else who is hiring their coach and your team still doesn't have one. This offseason is what Banner was building for and I think any other team in the NFL would love to be in the position the Browns are in. With all the picks that they have, it's exciting to me. I am a bit concerned, though, that everyone is already hiring their assistants. In one regard, I feel fairly decent that they have done all their homework with the draft and free-agency, but I think it's going to be a scramble for them to find a head coach." Je'Rod Cherry: "I have no problem with the letter. If I own the team, I want people to know I'm invested and bothered by what is being reported. (Haslam) has a lot on his plate right now and this gesture shows that it is a concern of his to put a winner out on the field. … Across the board, I give the tight ends a B/B . They were productive and played a large part in the passing game. There were times, though, where I thought Jordan (Cameron) was not coming through and playing like a Pro Bowler should play. I don't want to give them too much too soon, but they were overall a productive unit."
End-of-season reviews: Vic and Nathan gave the Browns' tight ends with their final grade of the season.
Carucci:"Solid A – He made enormous strides (from year two to three) in his education and it showed in his play. He did an amazing job."
Zegura:"A- – I'm a big fan of his, but I would like to see more consistency. I like that he was on the field just about all the time. He has good hands and has really improved his route running, but he needs to become better at posting up and using his body. He has a very bright future and will continue to thrive."
Carucci:"C – Ordinary contributor. Nothing special. The Browns can do better for a No. 2 tight end."
Zegura:"B- – He did a good job when given the opportunity, but was really brought in to block. He could be a role player here. I could see him upgrading to a more athletic tight end."
Carucci:"Incomplete – I hope the new coaching staff takes advantage of the athleticism and overall talent he has."
Zegura:"Incomplete – He's an exciting athlete and did some nice things out of the wild cat. That's where he had his value. He's a work in progress, a developmental guy."