On Monday's edition of "Cleveland Browns Daily, Driven by Liberty Ford," Vic Carucci joined us from Mobile, Ala., the site of Saturday's Senior Bowl, while the voice of the Browns, Jim Donovan, hosted the show with Vic to discuss the Browns' head-coach search. They also reacted to the conference championship games, which has led to the Seattle Seahawks taking on the Denver Broncos in the Super Bowl. Nathan Zegura joined the show to provide his reaction to the championship games and the patience needed before the selection of the Browns' next head coach. Scott Petrak, from the Elyria Chronicle-Telegram, joined the show to address the two-week waiting period the Browns face in order to interview reported head-coach candidates Dan Quinn, defensive coordinator of the Seattle Seahawks, and Adam Gase, offensive coordinator of the Denver Broncos.Former Browns head coach Romeo Crennel, recently named defensive coordinator for the Houston Texans, joined Vic in Mobile to discuss his new position and the Super Bowl matchup. Je'Rod Cherry finished the show to reflect on Sunday's Championship games.
Here are some highlights: Vic Carucci: "I think the championship games yesterday made me more excited for the potential that one of these guys (Quinn or Gase) could be the head coach for the Browns. Look at the show that these guys put on. From a Seattle standpoint, they closed out the game defensively and that's exactly what Cleveland's defense could not do. The Broncos did a suburb job against Josh McDaniels, who I thought was out-coached. It would, however, make perfect sense for Adam Gase to wait and see what Peyton Manning's decision (about whether to retire) is after the Super Bowl, and I think there is a certain shrewdness to this decision. Organizationally, you have to draft the type of players to the personality of the coach, so don't get so caught up in the numbers. You have to draft to the temperament, too. I think it's safe to say, given the two teams in the Super Bowl, the Browns won't name a head coach until the beginning of February."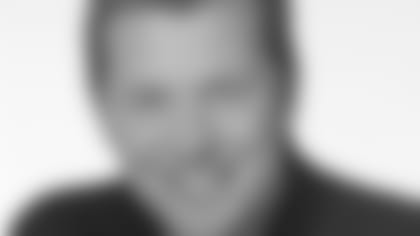 Jim Donovan:"As you sit here in Cleveland, you say to yourself, 'How does this affect what we need to get done?' Well, it affects us a ton. Quinn and Gase are at the top of the list and yesterday's championship results implore that you need to be more patient. Denver won yesterday because of their offense and their ability to control the entire game. Likewise, Seattle's defense won that game and it's because of Quinn and his defensive scheme. It was just a beautiful thing to watch. …(Richard) Sherman, from a broadcasting side, provided a tremendous interview. Erin (Andrews) got the player a minute and a half after he made the biggest play of his career. It was an incredible moment and brought you more inside the hostility that these two teams have for each other. Russell Wilson knows what he is and knows what he isn't. If he continues to play how he knows how to play, he won't hurt Seattle. Peyton Manning is his own corporation and brought everything he has to Denver and has completely turned it around. The Super Bowl is going to be a classic matchup: an amazing Seattle defense against an amazing Denver quarterback. That's exactly what you ask for in a game like this." Nathan Zegura:"When I watched yesterday's Seattle and 49ers game, if you play that game 100 times, the 49ers win 90 of them. The key for me was establishing a run game with (Frank) Gore, which they just could not do. You have to tip your cap to the Seahawks, though. When they needed to make the plays, they did. …We hit the delay button for the next two weeks and with everything we seem to know, (the Browns) are going to make sure they get in front of Gase, so it seems we won't have a coach until after the Super Bowl. You need that leader who is going to bring that attitude and that's something that needs to be looked at very closely, really giving this franchise an identity."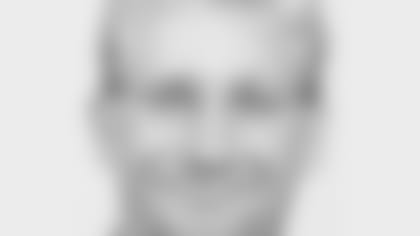 Scott Petrak: "If Seattle had lost (the NFC Championship game) and Quinn was available, that would be easier for everyone to deal with. But, with him and Gase in the Super Bowl, you have to wait to talk to both of them. I think the front office should get their second interviews in with Quinn and (Mike) Pettine, maybe talk to a coordinator from the 49ers, and wait to talk to Gase to see if he's your guy. If you're the Browns, you are trying to get an idea from Bob LaMonte (Gase's agent) if he even is a good candidate to wait for. There's no reason for him to not interview. He'll at least get his name out there if nothing else. …I like Pettine's background with Rex Ryan and his 3-4 defense would fit seamlessly in to what (Ray) Horton was trying to do. I have to wonder if (the front office) would be willing to pull the trigger before sitting down with Quinn or Gase, if Mike does really well in his second interview."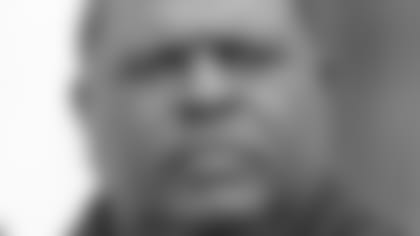 Romeo Crennel: "Any time you take a job, you are expected to win. I think Houston has the talent and we are better than our 2-14 record indicates. We have some work to do, but I think we are putting together a good group of guys who will get this thing turned around. …Peyton Manning is so good at the line of scrimmage and has that ability to control the plays. He really does his homework on the defense and can recognize what they are going to do. Defensively, you try to keep him off-balance as much as you can. If you are able to get some pressure on him, you increase your chances, but if you can't, then generally he has a pretty good game. On the other side, you have the Seattle defense who has guys who can rush and a big body presences in the middle. They are good outside on the wide receivers, and I think that combination might be able to pressure Peyton a little bit. It's going to be a tremendous matchup." Je'Rod Cherry: "Whenever you see a situation where one team is moving the ball effortlessly while the other team is struggling just to get first downs, you know it is going to be a long game. There was no fluidity with the Patriots' offense and if you are going to stop Peyton Manning, you have to put pressure in his face. I'm conflicted with (Richard) Sherman's postgame interview. On one hand, it bothers me that you are calling (Michael) Crabtree sorry and mediocre. On the other hand, he is the best corner in the league and to have someone with that kind of mentality on your team, that's what you need to win games. ...You don't want to hire someone just to put a label on it. Find a guy who will fit what you are trying to achieve and if you have to wait two more weeks to get that guy, so be it."