On Thursday's edition of "Cleveland Browns Daily, Driven by Liberty Ford," co-hosts Vic Carucci and Nathan Zegura began analyzing the possible coaching prospects for the Cleveland Browns. Scott Petrak, from the Elyria Chronicle-Telegram, joined Vic and Nathan to give his perspective on who he would like to see as the new head coach and new quarterback.Shalise Manza Young, from the Boston Globe, spoke about New England Patriots offensive coordinator Josh McDaniels and the possibility of him becoming the Browns' new head coach. Vic and Nathan received a national perspective from Alex Marvez, from Fox Sports 1 and SiriusXM NFL Radio, on possible coaching prospects and the top college quarterbacks.Je'Rod Cherry wrapped up the show and gave us his opinion of McDaniels.
Here are some highlights: Nathan Zegura: Here are the coaches that the Browns have considered looking at: Josh McDaniels (Patriots), Gus Malzahn (Auburn), James Franklin (Vanderbilt), Dan Quinn (Seattle), and Todd Bowels (Cardinals). It's an interesting situation because when you look at this group, it doesn't seem like you see a guy where you think, 'Yes, I've seen success with him.' To me, when you look at who the Browns wanted last year, Chip Kelly, it wouldn't surprise me that they are searching for their 'Chip Kelly' again, and you could argue that it is Gus Malzahn. I do like McDaniels, though. I think he will bring a little more energy and fired-up-feeling on the sidelines, which I like. But part of the reason we are in this position is because the Browns had all their eggs in the Chip Kelly basket, and when that didn't happen, there was a sense of dissatisfaction lingering." Vic Carucci: "(The Browns) are still determined to make that splash that they were unable to make last year. I would like them to really believe that whoever they bring in has that thing that is going to work to the max in the NFL. I want them to see that it fits their talent and the conditions in which we play. Josh McDaniels has strong opinions, but what's interesting to me is we don't really know what he or any of the other candidates who have been mentioned stand for. Head coaches want to come into a situation and feel like they have something to work with. I think this new coach will feel that way, given the (potential) new quarterback and the amount of money the Browns have to spend. … (Johnny) Manziel changed things dramatically for me last night. Beforehand, he was nothing less than the number four draft pick. Now he is in strong contention to be the number one pick."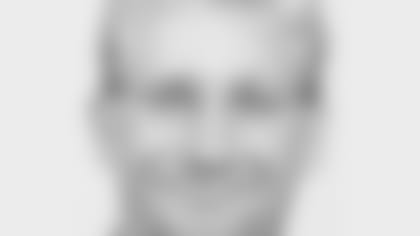 Scott Petrak: "The more I think about it, the more doubts I seem to have about Malzahn. To me, his résumé just isn't deep enough. I just have too many question marks with him. If you asked me who I would expect to land the job right now, it would be McDaniels. Does that mean I think he should be the guy? Not necessarily. But right now that is who I think would get it. …Johnny Football is trying to win me over. I'm not typically a fan of tiny quarterbacks and the guys who run around. He has some off-the-field questions, though. I'm not sure I would risk my franchise and turn it over to a guy who has those leadership questions. (Blake) Bortles is the kind of guy who, physically, I want. I'm concerned with how (Teddy) Bridgewater throws the ball, but I love how everyone raves about him off the field. I think I'd buy into Bridgewater over Johnny Football right now."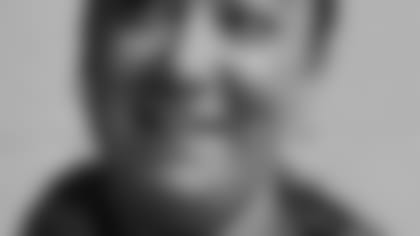 Shalise Manza Young: ""There is certainly something to be said about someone who takes a step back and reassess what they did well and what they didn't do well, and I think that's something McDaniels did after Denver. Obviously, when you work with the Patriots and have success with a team like that, it makes you a pretty attractive candidate. I think there are a lot of good parts in Cleveland for Josh, but the biggest question mark is who is going to be the quarterback? Will Josh be able to pick him or will they go with (Brian) Hoyer and go in a different direction with their draft picks? As an offensive coordinator, Josh is very good, but it's whether or not he can be an effective head coach again. I think it would be a matter of being assured that there will be stability within the entire organization, and the factor of who the quarterback will be."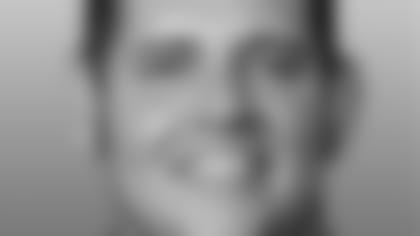 Alex Marvez: "Firing your head coach after one year certainly doesn't reflect well on the organization and the people who are making the decisions. You can go ahead and try and lure in James Franklin, from Vanderbilt. He's done a solid job there, but I don't know track-record wise, how exciting that is for anyone. Malzahn, now he is exciting. I like his offensive ideas, but it will be interesting if those ideas will work in the NFL. …All the quarterbacks helped themselves in their offseason. That bowl game showed that Bridgewater is a guy who can make all the throws and has that leadership ability. But Manziel has really grown on me. He has that ability to make these throws and he just seems like such a natural at the position. He's strong and I think he has really helped himself." Je'Rod Cherry: "If you look at the issues with the Browns from a team standpoint, I see a bunch of guys who have a mindset of entitlement. So, if you can bring in a guy who will get rid of that feeling, then by all means you have to hire him. Really, what it comes down to is does Josh feel that he is at a place where he is confident enough to be a leader of men. Josh comes across as a guy who is authentic and real. You can bring a sense of (Bill) Belichick with you, but the key part is that you have to be your own man. You can't carbon copy Bill. We all know there is only one Bill out there."