Browns cornerback Joe Haden was selected to his first career Pro Bowl for the 2013 season.
On Wednesday's "Cleveland Browns Daily, Driven by Liberty Ford," co-hosts Vic Carucci and Nathan Zegura discussed the 2014 Pro Football Hall of Fame Inductee class and those they hope to see in the future. Andre Reed, former wide receiver for the Buffalo Bills and 2014 Pro Football Hall of Fame inductee, joined the show to react to his seemingly overdue induction and his thoughts on the Browns hiring of Mike Pettine.
Scott Petrak, from the Elyria Chronicle-Telegram, joined Vic and Nathan as he weighed in on offensive coordinator Kyle Shanahan and the type of offense he expects him to run. Je'Rod Cherry joined Vic and Nathan to address the Browns' cornerback position in their end-of-season review.
Here are some highlights: Vic Carucci: "Andre (Reed) was long overdue to be inducted. I'm happy it's over and he is in and now we don't have to talk about the length of time it took him to get there anymore. Every year there is a pretty long list of people who think they should be inducted, but the list who made it is a pretty solid group of people who I don't mind seeing at all. Ray Guy is a special player and I'm glad he's in. Claude Humphrey made his name with the Falcons, but when he got to the Eagles, he was that veteran piece they used to mix with the young guys. He was an amazing player. I think that Tim Brown, from that wide receiver group, should be next in line. Eddie DeBartolo will most likely be inducted next year, as well. There is going to be a new procedure next year for contributors. So guys like DeBartolo, who don't fall in to the general manager or coach category, will fall in to the contributor category for the owners. I have a feeling that Eddie DeBartolo will be the first inductee to fall in to this category." Nathan Zegura:"I think there is an interesting debate going on with Andre Reed. This is a very interesting Hall of Fame class, a pretty solid group. Ray Guy is the best punter in the league, and was for six straight seasons. I think that Tim Brown has to get in there at some point, for the prolific player that he was. He had 1,000-plus yards every single year. I also think that Eddie DeBartolo deserves to be in the Hall of Fame next year. He's another polarizing guy. If you are looking strictly at the numbers, taking out of consideration any off-the-field problems, Marvin Harrison deserves to be inducted as well."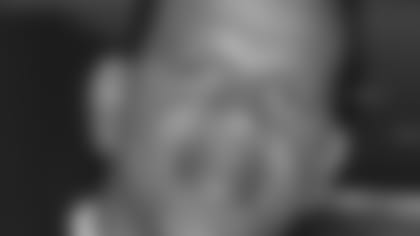 Andre Reed:"It was a long wait and when you hear the same thing every single year, you hear the same record skipping at the same place every year, it's frustrating. But something was different this year and I felt that they finally turned the record on the other side and it's a little smoother now. I've been to four Hall of Fame ceremonies and to be in the category with such great guys and then to be inducted in to such a prestigious institution, to see the men that created the game and stand for the game, it's an incredible feeling. There is no other way to explain it. Not only looking at what the Hall of Fame means and represents, but it's a stamp of approval for me. No one can say anything to me anymore. I'm in with 22 of the best wide receivers to ever play the game. You can't get any better than that. …I never got a chance to meet (Mike) Pettine, but he has a record and did a good job with the Bills' defense. Pettine is a good choice for the Browns."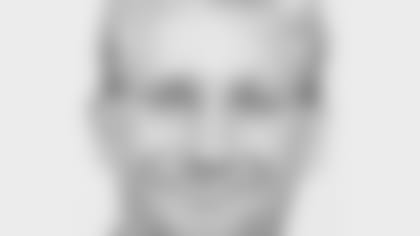 Scott Petak:"I think (Kyle) Shanahan was an important hire for Pettine because obviously, Mike's background is defense so having someone with a successful offensive background is comforting. I like that he is only 34, so he is an up-and-comer, yet he still has the experience. The fact that he is able to have balance with the run game and the pass game is what really jumped out at me. It proves that you have the balance and forces the defense to prepare for multiple things. You have to have a coordinator who can work with a guy in the pocket and work with those guys who are more flexible, and we have seen Kyle work with both kinds, which should give Pettine some peace of mind. If the Browns can address three areas in the offense and maybe two areas in the defense, all of a sudden you can start to see the pieces of the puzzle start to come together."
End-of-season review: Je'Rod Cherry joined Vic and Nathan as they gave the cornerback position with their final grade of the season.
Joe Haden
Carucci: "A – He played better during the first half of the season, but definitely a deserving Pro Bowler, with many more to come."
Zegura: "A – He had a very good season, which was rewarded by going to the Pro Bowl. He's one of the more highly regarded corners in the league and excelled in press-coverage situations. He's definitely a pillar of this team."
Cherry: "Solid A – There were times where he tried to do too much, but that was needed at the time. His leadership component is a huge part of his development and an important aspect to the team."
Buster Skrine
Carucci: "C – He made an amazing rebound from 2012. He was asked to do a lot and he held up pretty well. His tackling needs to be worked on, though. I don't think this team really intended for him to play as much as he did."
Zegura: "Solid B – He gave up a lot of big plays, in terms of touchdowns near the goal line, but made nice strides from last year to this year. If he can tighten up in the red zone and on third-downs, he can be a valuable slot corner."
Cherry: "B – Considering how much he grew since last year, I was very impressed with him. I think he can maintain his outside position if he gains some confidence."
Leon McFadden
Carucci: "D – There was more expected from him than what he did. I think there was extreme shock and disappointment when we saw his struggles at training camp."
Zegura: "D – At times, he didn't look as comfortable as I thought he would look. When he was drafted, the hope was he was going to come in and be a starter, and that clearly was not the case."
Cherry: "C- – I saw a guy who was not comfortable with press coverage. He needs to take an honest look at himself and not play so scared. He needs to stop worrying about making mistakes."