On Friday's edition of "Cleveland Browns Daily, Driven by Liberty Ford," co-hosts Vic Carucci and Nathan Zegura discussed the latest head-coach prospect, Rich Bisaccia, special teams coordinator for the Dallas Cowboys. They also analyzed the defensive line in their end-of-season reviews.Jim Donovan, from the PNC Bank Cleveland Browns Radio Network, discussed the journey to find a head coach and the importance of keeping Browns' center Alex Mack. Todd Archer, from ESPN Dallas, joined the show to discuss Bisaccia and his ability to be a head coach.Je'Rod Cherry finished the show by discussing the latest reported candidates.
Here are some highlights: Vic Carucci: "There's a strong likelihood that the new head coach of the Browns emerges from one of the conference championship games. Many people are wondering why they are talking to so many candidates for the coaching job. This is a smart way to go about this. They are also looking at potential assistant coaches, too. They have to build an entire staff and all these interviews are good for that." Nathan Zegura:"The one thing you can certainly say about this whole (head-coach search) process is that the Browns will be the only team to potentially fill their head-coach vacancy with an assistant from one of the top four teams in the league. It's becoming much clearer now that this process isn't going to end until they have a chance to talk to (Broncos offensive coordinator Adam) Gase, which is why there hasn't been any movement on this front. They are learning a lot about teams in the NFL and if they know this process isn't going to end until they talk to Gase, why not collect as much information and data as they can?"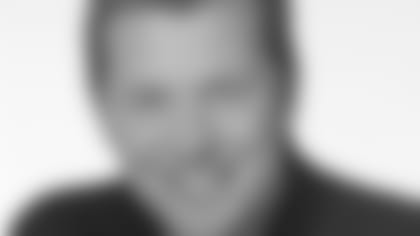 Jim Donovan: "You might as well use your time well and use it to meet other (coaches), especially when you are in this holding period. It's obvious they aren't going to move forward until they speak with Adam Gase and (Seahawks defensive coordinator) Dan Quinn, so I think they are using their time wisely and effectively. (Buffalo Bills defensive coordinator Mike) Pettine is an interesting candidate, but that's what using this time will expose you to. It allows you to meet guys like that, which you probably wouldn't otherwise. The biggest thing that they are looking for is the right leader, whether he comes from the offensive side of the ball or defensive side. I think there is belief (from the fan base) that they learned from last year, that they rushed into a decision when they didn't get Chip Kelly, and learned to regret that. It just needs to be the right guy, a guy who will lead his players and his staff. So if that takes more time than people like, so be it. …I think it's really important to bring (Alex Mack) back. He's a smart player and a guy you need to build around. It's key that he stays."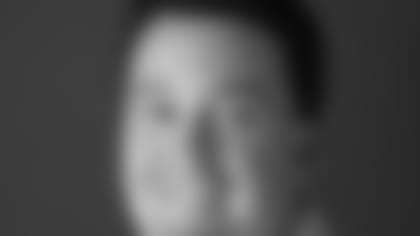 Todd Archer: "(Rich Bisaccia) is a football coach, quite simply. To me, a special teams coach needs to be able to work the room because you're dealing with offensive and defensive guys. In that sense, he was really able to take command of everything. He has a good balance of knowing both sides of the ball. I've had a couple guys tell me that he's the best assistant coach the Cowboys have had in the last six or seven years. Rich is a very positive guy when things are bad and a guy who knows how to build people up. …Cleveland is a very desirable job, especially when you look at all the young talent, the five Pro Bowlers, the salary cap space, and all the draft picks. Not to mention, if you think about where the people in management have come from, that has to give you hope." Je'Rod Cherry: "I look at (Pettine's) approach and body language and I'm starting to like him more and more. He's really growing on me and I'm all for a guy who is fiery and not afraid to get in his players' face. I don't see Gase coming out this year, so I think it comes down to Dan Quinn or Mike Pettine. It all boils down to trust and developing relationships with these coaches. You need to acquire as much information as you can and it would be a shame if they weren't meeting with as many people as possible."
End-of-season reviews: Vic and Nathan gave the Browns' defensive line their final grade of the season.
Carucci:"B-/C – He's a solid contributor to the line. He faced the greatest challenge moving in to the 3-4 scheme and is better suited in the 4-3."
Zegura:"B- – I had higher hopes for him this year. He did a good job on the run game, but was disappointing against the pass."
Carucci:"B – I thought he never got to his full comfort level. He was another guy who had some issues with the 3-4 transition."
Zegura:"B – He's a solid starter. The potential is there, but the consistency was not. He's a guy who is better suited for the 4-3."
Carucci:"A – He's a beast of a competitor. He's the only member of the line who consistently won his individual battles and consistently forced opponents to change what they were doing. However, he was never the same once he experienced his irregular heartbeat."
Zegura:"B – He got off to a very fast start at the beginning of the season. He did a very good job and his strength was getting to the quarterback. He can be a force to be reckoned with."
Carucci:"Solid B – He came up big as a guy who could be moved inside when need be."
Zegura:"B – He had a very good season and played at a very high level. He was able to get to the quarterback and stepped up when his team needed him."
Carucci:"B – He has great athleticism and has the ability to help you in other places, if needed. For a big guy, he can move. Unfortunately, his body just got worn down."
Zegura:"B – He filled in very well and was a big contributor to the defense."
Carucci:"B – He came from a troubled off-field past and we all worried about him. He faced hard questions when he came in, but handled them exceptionally well. He needs to get a little bigger, but he has that natural ability as someone who can make plays."
Zegura:"B – He was a pleasant surprise. For a seventh-rounder, I was very impressed with his ability to make plays. He has the talent to develop into a good asset for this team."