CLEVELAND —  The Browns travel to London this weekend for a game against the Vikings at Twickenham Stadium. But amid the commotion of flying overseas, processing through customs and adjusting to a five-hour time difference, players say their stay in the United Kingdom is a business trip.
"I just want to win a game," rookie quarterback DeShone Kizer said with a smile. "I can get out there and check out London any other time. For me, right now, it's about making sure I do whatever it takes to be prepared to win a game." [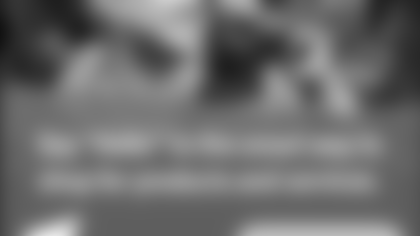 That approach should serve the Browns well as they search for their first win of the season. They'll have their work cut out for them against a Minnesota team than ranks seventh in points allowed and 10th in yards surrendered. And, of course, a young Cleveland team will also have to overcome other elements associated with playing on a different continent.
The Browns, who are set to depart Cleveland Hopkins International Airport, Thursday night, will land at Heathrow International Airport right around morning rush hour in the greater London area. After arriving at the hotel, they'll have a few hours to acclimate before practice in the afternoon.
"I think we have some of the best people, they've done a great job of getting us ready to over there," said left guard Joel Bitonio, who visited London over the summer as part of a league initiative. "I think the key for us is trying to get as much sleep on the plane and then that Friday kind of treat it like a normal day."
"Football players in general are very routine-oriented and just sticking with what we do, so we try to set this travel schedule up to try to keep us as much in our routine as possible," center JC Tretter added. "We've gone through that as a team and what we need to do and how we need to be ready. So we should be prepared."
With only two players on the roster — right guard Kevin Zeitler and wide receiver Kenny Britt — who have played in London, Tretter said the key has been talking to other players around the league about their experiences.
"I mean it obviously is going to be different. I think you try to talk to as many friends you have around the league who have done it," Tretter said. "We have guys on this team who have done it on different teams who have been through this kind of travel schedule, so you pick up little things that guys have learned along the way."
And while it's a task easier said than done, the Browns are looking forward to what could be an enriching experience. "I think it'll be cool, especially for the guys who haven't been overseas just to experience that, just to see a different culture," tight end Randall Telfer said.
"I think we're going to have a good amount of Browns fans in the stands," Bitonio added. "You might hear some Dawg chants and things of that nature."
They also hope to represent Northeast Ohio well.
"It's going to be awesome to go over and play in another country and truly represent this area, Cleveland, Ohio on an international scale," Kizer said. "I think it'll be awesome for us also to go play against a very good team in Minnesota and come out with a victory. Why not have a signature victory going into the bye week?"