We're zeroing in on Battle of Ohio Part 2 with more than just hometown pride at stake. Both teams will fight it out Sunday to keep their respective playoff hopes alive, but as the Browns and Bengals prepare to settle the score on the football field, how do the two cities compare outside of the sport?
Cleveland: A blue-collar town with a homey feel to it, Cleveland is the epitome of a northern city. The scenery provides a bit of old-school grit mixed with sophistication and timelessness with its industrial bridges and brick buildings. On a cold winter day in Cleveland, there's nothing quite like popping into your local sports pub and gulping down a Great Lakes Christmas Ale as you cheer on the Browns, Indians and Cavs.
Cincinnati: Even though it's in Ohio, the city of Cincinnati exudes a laid back southern vibe. Steamboats float down the Ohio River daily carrying tourists who snap photos of the beautiful skyline. On the weekends, you can stroll through the Cincinnati Art Museum or head downtown to cheer on the Bengals or catch a Reds game.
Cincinnati: The Queen City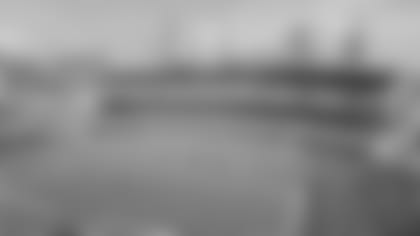 Cleveland: During its early years, Cleveland was an important industrial city. Located along numerous transportation routes, the city became a hub for both steel and oil companies in the late 1800s. When the Great Depression hit, these companies laid off many workers to stay afloat, and, by 1933, close to one-third of workers were unemployed. Despite the struggles, Cleveland's economy bounced back, and the city became a cultural hub housing three professional sports teams while opening the Rock and Roll Hall of Fame in 1995.
Cincinnati: In 1993, Cincinnati was named America's Most Livable City in part because of its low crime rate, but the 1920s painted a vastly different picture. Just across the river from the city of Cincinnati sits a small quiet town called Newport. Back in its heyday, the town was a hub for gangsters from New York, Chicago and Cleveland who made millions in the area through gambling and speakeasies. As organized crime ramped up, the town became known as 'Sin City.' When Cincinnati finally started to clean up its act, the gambling rings shut down and the gangsters moved southwest to a little city in Nevada. You're welcome, Las Vegas.
Cleveland: Clevelanders are a friendly, hardworking and down-to-earth bunch. In Cleveland it's not uncommon to know the names, ages and birthdays of your cab driver's kids before reaching your destination. And boy do they love their sports. People are always willing to stop and chat about the Browns game last week or how good Kyrie Irving looked against the Knicks. You just better not be a Steelers fan.
Cincinnati: Tradition and family are strong virtues in Cincinnati. Cincinnati natives often remain in the town they grew up in. It's where they learned to drive, where they met their first love and a place their kids can call home. Outsiders may have a harder time fitting in, but once you're a part of the group, you'll have friendships that last a lifetime.
Cleveland: Downtown is known for its hidden mom and pop gems while Tremont houses a variety of trendier restaurants. Cleveland is also known for Melt, a chain of sandwich shops in the area where the grilled cheese of the day might include berry preserves, cornbread hushpuppies and three-cheese lasagna.
Cincinnati: When it comes to the Cincinnati food scene, one restaurant reigns supreme, Skyline Chili. Known for its secret chili recipe, Skyline Chili's most popular item is its cheese coney, a hot dog in a steamed bun smothered in chili and topped off with a heaping handful of shredded cheese.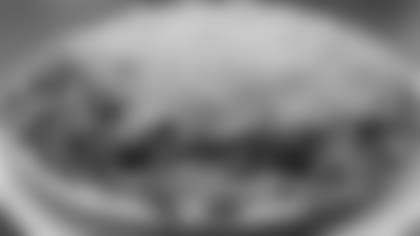 Cleveland: When the weekend finally comes around, Clevelanders can take their pick between dancing the night away at the clubs on West 6th street, grabbing a beer at the college-style bars on West 25th or keeping things classy at the trendy bars and restaurants on East 4th. Don't forget the Horseshoe Casino if you're feeling lucky.
Cincinnati: With three universities surrounding the city, Cincinnati is not lacking in college hangouts. Coeds can be seen hanging out at local dive bars in Newport on the Levee or grabbing beers on Mt. Adams after exams. Young professionals prefer to frequent the bars and restaurants in Over-The-Rhine.
Advantage: Cleveland…definitely Cleveland
The results are in, and Cleveland is going to take this one 4-2.
OK, so I guess we're biased, but at the end of the day, the Battle of Ohio is about Ohio football, something wide receiver Andrew Hawkins knows a lot about. The former Bengal has played his fair share of Ohio football over the last four years, and to him, whether you're from Cincinnati or Cleveland, the fans are what makes the sports so special.
"All I can judge off is the fans," he said, "and they're both enthusiastic about football."
That might be one thing Browns fans and Bengals fans can agree on.