Those who cover the Cleveland Browns and the NFL inked their quill pen and went to work during the 2014 season.
Here are seven of our favorite in-depth feature stories and the many things we learned about Browns players and coaches while reading them.
ESPN.com's Pat McManamon profile of Joe Thomas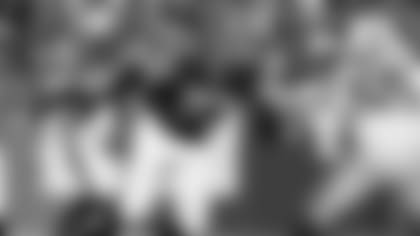 Thomas loves nature, especially identifying different types of trees.
One his first dates with his wife, Annie, was taking her out on his canoe.
In the first 10 games of the 2014 season, Thomas led all offensive linemen with only six pressures allowed.
Thomas hunted pigs and deer with former Browns quarterback Colt McCoy.
Thomas pulls a prank every year on new offensive linemen by typing out a document on a Browns letterhead informing the player he has a "non-life-threatening  illness that nobody wants to have," McManamon wrote. The joke goes over hilariously.
Thomas has every Wednesday off of practice during the season, which he refers to as his "Ferris Bueller Day."
"He just doesn't take himself too seriously," Annie Thomas said.
MMQB.com's Greg Bedard on Mike Pettine's rapid rise as a head coach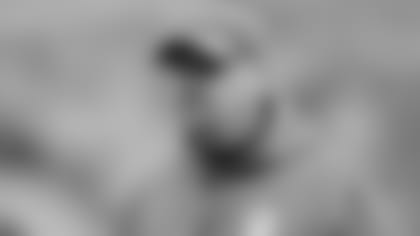 Pettine is the first head coach from the high school level to rise to the NFL since Dick Vermeil, who debuted as the head coach of the Philadelphia Eagles in 1976.
When Pettine was first hired, he and defensive coordinator Jim O'Neil used five years of film cut-ups to teach their assistant coaches what their defensive system was all about.
Pettine installed a "buddy system," pairing smarter players with others who weren't grasping the ins and outs of the system as seamlessly.
 "Our big saying is, 'Do your job, good things will happen,'" Pettine told Bedard. "So we keep them very narrow-minded on, 'Do your job first.' A lot of mistakes are made when you're wanting to do somebody else's job."
Cleveland.com's Zack Meisel on Browns running back Glenn Winston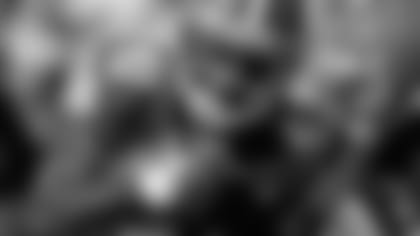 Winston was a promising recruit on the East side of Detroit, and committed to Michigan State.
But trouble found the running back and Winston served a four-month jail sentence.
After returning to the team and starting, Winston tore his ACL, found himself in more trouble and ended back up in jail and off the Michigan State football team.
When he returned to everyday life, Winston was homeless. While training one day, Winston was nearly throwing up because he would sometimes go a day without eating. His house at the time had no refrigerator or running water.
A football trainer, Jeffery Johnson, befriended Winston and persuaded the running back to move in with him and his family.
Johnson steered Winston to D-II Northwood University, which eventually propelled him to the 49ers training camp and the Browns active roster.
CBSsports.com's Jason La Canfora on Brian Hoyer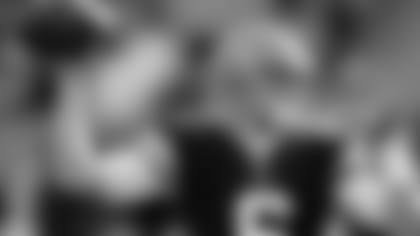 Hoyer didn't take off consecutive days rehabbing his ACL injury for nearly seven months.
Hoyer showed doctors he had a full range of motion only two weeks after surgery – most ACL patients don't get to that point until eight weeks into the recovery process.
Hoyer used a $50,000 anti-gravity treadmill, running more or less in a bubble, wrote La Canfora.
When he was with the Patriots, Hoyer said the offensive coaches borrowed concepts from coordinator Kyle Shanahan. Thoughts of starting at quarterback under Shanahan ramped up Hoyer's attitude and energy even further.
Cleveland.com's Terry Pluto on Playing Like a Brown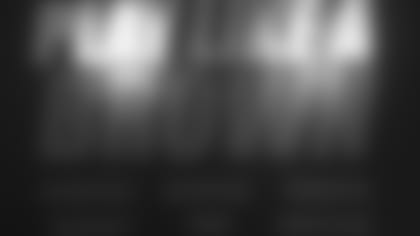 Pettine's Play Like a Brown understandably became an easy target for jaded fans and media members because of the team's recent struggles, Pluto wrote.
But Pettine stuck with the mantra, and leaders like Joe Haden, Karlos Dansby and Donte Whitner bought into the concept.
O'Neil and the defense would take the slogan even further – handing out dog tags for each play that represented Playing Like a Brown. And it wasn't just sacks and interceptions. It could be taking on two offensive linemen to free a teammate or displaying the right technique in coverage.
Marla Ridenour on Donte Whitner's passionate speech before the Browns 24-3 win over the Bengals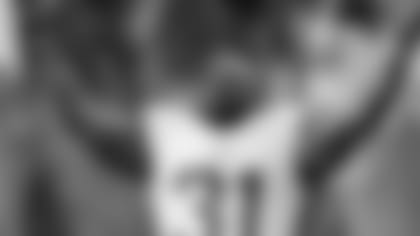 Hours before the biggest game of the Browns season to date, Whiter addressed the entire team and coaching staff about the hardships he faced growing up in Cleveland – his father was a heroin addict, he was nearly paralyzed in a car accident and money was tight. Whitner explained how many people in the city are still struggling, but at the end of the day, Clevelanders always have the Browns to look forward to.
Teammates left the meeting with tears in their eyes and chills running down their spines. Cleveland would go out and play its best game of the year, utterly demoralizing the Bengals on national television.
"We went out and played for Donte today," Billy Winn told Ridenour.
Paul Kruger compared Whitner's speech to something that Ray Lewis would've given when he was a member of the Baltimore Ravens.
Tom Reed on going back to Mike Pettine's hometown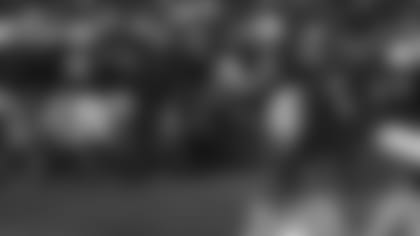 Pettine occasionally used to sing karaoke songs at New Britain Inn in his hometown of Doylestown, Pennsylvania.
Pettine's leisure clothes? A Foo Fighters t-shirt (also his favorite band) and camo shorts.
Alecia Hart, better known as the recording artist Pink, is from Pettine's hometown.
"Michael is one of the most intelligent guys I've ever met," said NFL Network analyst Mike Mayock, who grew up in a nearby town.
O'Neil, who also grew up in Doylestown, was once a youth soccer star who converted to football once high school began.