The NFL and the Hispanic Heritage Foundation (HHF) have partnered for the fifth annual NFL Hispanic Heritage Leadership Awards during the 2015 celebration of Hispanic Heritage Month. The awards recognize the contributions of Hispanic leaders in each NFL market. On September 27th before the Browns v. Raiders game, Valentina Moxon from the Cleveland Metropolitan School District was honored as the Hispanic Heritage Leadership Award Recipient. Not only was Valentina our Hispanic Heritage Leadership Award Recipient, but she also serves as an Ambassador for our First and Ten program. She inspires others on a daily basis and we are proud to have her as a member of the Dawg Pound!
Valentina is an Academic Superintendent for the local SIG Schools in the Cleveland Metropolitan School District. In her position, she is passionate about education and she believes it is the solution to all of the world's problems. Although it may seem ambitious, Valentina knows what is possible. She grew up in Mexico having to fight for her dreams to achieve her goals of teaching and helping others from her country become the best they can possibly be. She tells her students and her staff that when children realize their potential they are already on their way to a better future.
"I think kids in Cleveland deserve a first class education and that's what I've been trying to do every single day of my life," she said. That is her long-time goal and commitment to every child that walks into one of her schools. She is excited about helping all of the children and is happy to serve the growing population of Hispanic children that attend SIG schools as well. Learning different languages and culture is something Valentina champions because she says it's such an enriching vehicle. "Being bilingual in the global economy is such an advantage," she said. "It makes you more in tune to the diversity of other people and most of all allows you to understand."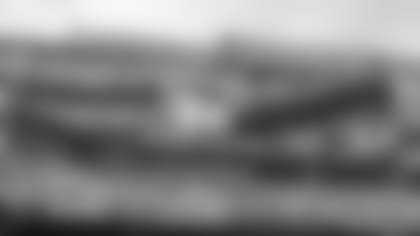 From the time she was a child, Valentina says she was one of those rare individuals that has always known what she wanted. From tutoring her cousins to peer mentoring, teaching was in her blood. Fortunately enough for her, her family has always valued a good education and as being extremely supportive. Even now Valentina continues to teach in her position. She teaches principals teachers and other staff in the organization.
Valentina describes her profession has been wonderful and very rewarding because she doesn't see it as work. "I will continue doing it as long as God will give me life, because it [children] are the future of our city and the future of our country," she said. As a former university professor in Mexico, she has continued to expand her career in teaching by impacting dozens of schools in the area including Lincoln-West.
As a message to her students in the U.S. as well as in Mexico, Valentina always shares a couple words of advice. "Don't give up and keep going on whichever path that you want to go," she said. "Sometimes it looks very difficult—it looks almost impossible, but if you do something every day to follow your goal… you will get there." Valentina says whatever profession, whatever path life takes you to, stick to it. Perseverance has brought her a long way and continues to hold true today.
Do you give back to the kids in your community? Pledge to be part of First and Ten on ClevelandBrowns.com/community and Share how you #give10. All you have to do is give 10 hours, help your community. We want to hear your stories so follow @BrownsGiveBack on Twitter and Instagram for the latest community updates and be sure to use #give10.