The Cleveland Browns are dedicated to #give10 through the team's First and Ten initiative. Launched in June 2014, the Cleveland Browns First and Ten movement is the team's community program, established to inspire fans to volunteer in and help their communities throughout the world by volunteering for 10 hours each year. Give 10 hours, help your community.
Since its inception, Browns fans have committed to volunteering to impact their communities by pledging to #give10. Through First and Ten, the Browns are the only NFL club to promote a long-term volunteering program that unifies the team and its entire fan base, with the goal of impacting the local community as well as every individual's city across the globe.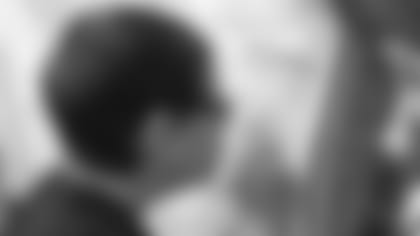 The Cleveland Browns First and Ten movement will celebrate their third year anniversary in June 2017. Celebrating 1 million hours pledged to volunteer, give back and #give10 to help communities worldwide.
First and Ten has been activated at training camp during the summer and at each home game on Dawg Pound Drive where fans can take the pledge to make a difference and help their community and receive their signature orange wristband. Once you have your wristband you can begin to give back and inspire others to do the same.
Individuals who exemplify volunteerism and giving back to their community have been recognized as the First and Ten Coin Toss Captain on gameday, had their stories featured in highlights on ClevelandBrowns.com and had the opportunity to win special experiences, tickets and autographed memorabilia.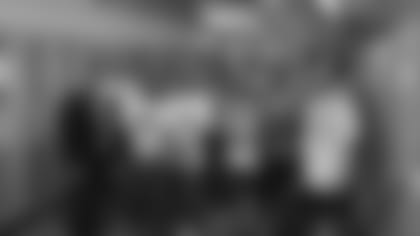 Countless Browns Backers Clubs, nonprofits, volunteer organizations youth football teams and schools have taken the First and Ten pledge to make themselves and their communities better.
Current Browns players #give10 on a weekly basis going out into the community each Tuesday for First and Ten visits to football camps and clinics, schools, hospitals, resource centers, military groups and more. The immediate impact players experience during these interactions with members of the local community provide unforgettable moments for everyone involved.
Browns Alumni have also been involved in many events throughout the year including Taste of the Browns, Holiday Food Distribution at the Greater Cleveland Food Bank, Golf Outings, Adapted Football and the Browns Play 60 Special Olympics Football Festival.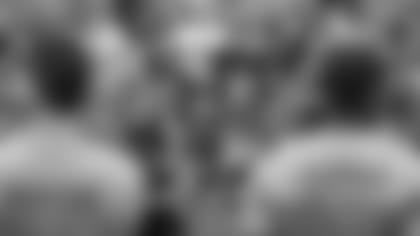 Fans from all around the world have shared their stories of how they #give10 in various ways. Football and soccer moms, nurses, veterans, youth are all giving back. These individuals are finding ways to spread goodwill and give back through their church, local recreation centers and sports.
The impact created through this united front has been nothing short of expansive, truly bringing the mission to life.
The First and Ten movement begun in the building with players, coaches and staff committing to #give10 and help their communities. Now we want to challenge you to join the volunteering effort by signing the First and Ten pledge today and share your stories with #give10.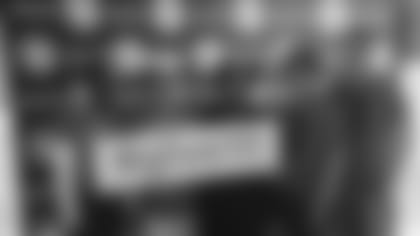 How can I get involved?Take the pledge! Fans can sign up individually or pledge an entire group – group forms available!
Where do I start?We know Browns fans are giving back in many different ways and supporting many different causes! If you need some ideas, check out what the Browns First and Ten Community Partners are doing!
I signed up…what's next?Congrats! Now that you're a part of the movement it's time for you to get started. Be sure to share how you #give10 with us here or on social media using #give10.
I signed up a group…what's next?Once we receive your group form, we will send you an official First and Ten tool kit to get you and your group started!
#give10, how does this connect?Search #give10 on social media to get inspired. Countless stories have been shared by players, coaches, staff and fans to unite as Browns fans.
Follow @BrownsGiveBack on Twitter and Instagram and tell us what you are doing to help others using #give10 to unite us all as Browns fans. Give 10 hours, help your community.