Join the First and Ten movement by donating blood at one of the 12 site locations throughout Northeast Ohio to support the American Red Cross and help prevent a summer shortage on Saturday, July 29th! Help save lives by donating blood with the American Red Cross - your donation matters. All presenting donors receive a commemorative Browns First and Ten T-shirt and two upper level tickets to the Browns' August 21st preseason game (while supplies last) and have the chance to win Browns memorabilia and a family four-pack of passes to a select date of 2017 Browns Training Camp!
Appointments are recommended. For drive locations and to schedule your appointment, click here, call 1-800-RED CROSS (1-800-733-2767) or use the Blood Donor App and enter sponsor code BROWNS. #give10
2017 Cleveland Browns Blood Drive Site Locations:
Blood Drive Site & Location
Hours
American Red Cross Wayne County Wooster
244 West South St
Wooster, OH 44691
8:00 am- 2:00 pm
Cleveland Browns Inc Berea
451 Front St
Berea, OH 44017
8:00 am- 2:00 pm
Ehrnfelt Recreation Center Strongsville
18100 Royalton Rd
Strongsville OH 44136
8:00 am- 2:00 pm
Kent Fire Department
320 S Depeyster
Kent, OH 44240
9:00 am- 3:00 pm
Massillon Recreation Center
505 Erie St N
Massilon, OH 44646
9:00 am- 3:00 pm
Medina Community Recreation Center
855 Weymouth Rd
Medina, OH 44256
9:30 am- 2:30 pm
Omega Psi Phi E Cleveland
15435 St Clair Ave
East Cleveland, OH 44112
11:00 am- 4:00 pm
Sandusky Mall
Rt. 250 Milan Rd.
Sandusky, OH 44870
11:00 am-4:00 pm
St Pauls Lutheran Church Warren
2860 East Market St.
Warren, OH 44483
9:00 am- 3:00 pm
Parma Blood Donation Center
5585 Pearl Rd.
Parma, OH 44129
7:30 am- 2:30 pm
Summit Blood Donation Center
501 W. Market St.
Akron, OH 44303
7:30 am- 2:30 pm
Warzel Blood Donation Center
3636 Euclid Ave.
Cleveland, OH 44115
7:30 am- 2:30 pm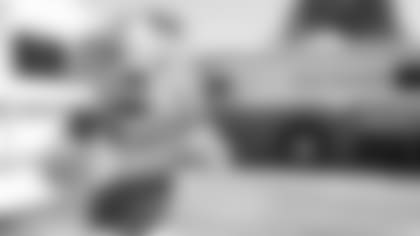 Every two seconds, someone in the U.S. needs blood.
The Red Cross must collect nearly 14,000 blood donations every day to meet the needs of patients at approximately 2,600 hospitals and transfusion centers across the country.
Blood and platelets are needed for accident and burn victims, heart surgery and organ transplant patients, and those receiving treatment for leukemia, cancer or sickle cell disease.
Donated blood is perishable. Red blood cells have a shelf life of only 42 days and platelets just five days, so they must constantly be replenished.
Blood can be safely donated every 56 days and Power Reds can be donated every 112 days. Platelets can be given every seven days – up to 24 times a year.
Eligible donors can feel good knowing that by donating through the Red Cross they may be helping patients not only in their community, but also family and friends across the nation.
Individuals who are 17 years of age in most states (16 with parental consent where allowed by state law), weigh at least 110 pounds and are in generally good health may be eligible to donate blood. High school students and other donors 18 years of age and younger also have to meet certain height and weight requirements. Click here to learn more about Browns First and Ten and take the pledge today! The American Red Cross is a proud community partner of the First and Ten movement.