What a whirlwind it was. From the span of January to May, the Cleveland Browns completely morphed their image. The eventful offseason has put the Browns in a position to win; and to win soon.
Let's relive the transformation through this timeline.
Jan 23 – Mike Pettine hired
When all was said and done, it was Mike Pettine's persona that best fit the Cleveland Browns. Immediately, Pettine's aura sparked an attitude change in the building. His Play Like a Brown philosophy is taken straight from who he is as a person: Gritty, competitive and confident. An innovative defensive mind, Pettine was given many head coaching responsibilities during his time under Rex Ryan with the Jets and is equipped for this next challenge.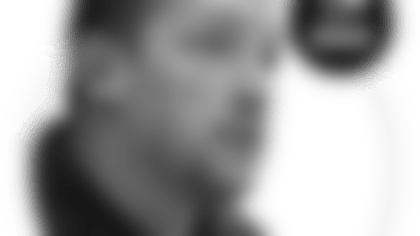 Jan 27 – Jim O'Neil, defensive staff hired
There's nobody in the Cleveland Browns building who knows Mike Pettine better than Jim O'Neil. The two have developed a level of trust, where Pettine readily knows O'Neil will speak up and express himself if the coaches disagree on a topic. "He's been my right hand man the whole way," the Browns' head coach said of his defensive coordinator. O'Neil was a defensive assistant with the Bills and Jets under Pettine.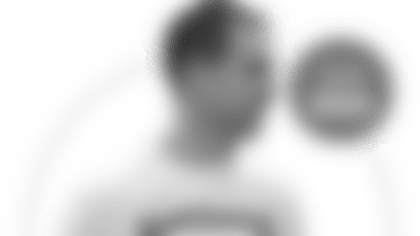 February 3 – Kyle Shanahan hired
Results. That's the one-word that can accurately describe Browns offensive coordinator Kyle Shanahan. With the Redskins, Shanahan's pistol-offense, centered around Robert Griffin III, took the NFL by storm, leading Washington to an NFC East division title in 2012. But it's the 34-year-old's penchant for rushing attacks that has built his reputation as one of the more creative assistants in the game.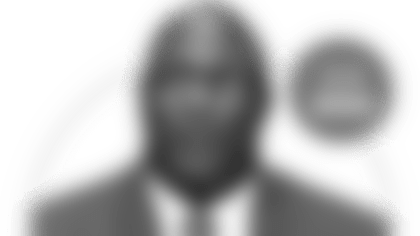 February 11 – Ray Farmer hired as general manager
Sometimes if you realize you don't have winning cards, you need to fold your hand. Team owner Jimmy Haslam did just that by letting go of Joe Banner and Mike Lombardi. In stepped rising star Ray Farmer, who has been grooming for a general manager gig since becoming a scout with the Atlanta Falcons in 2002. A visionary thinker, Farmer would go on to carefully construct a roster full of players with leadership skills and the mental toughness.
March 3 – Alex Mack transition tag
The Browns let it be known they wanted to lock up their Pro Bowl center from day one of free agency. Haslam, Farmer and Pettine boarded a plane to California to meet with Mack, convincing him Cleveland would be the best place to stay permanently. The discussions went well, but no long term deal was struck. So Farmer applied the transition tag instead of the franchise tag on Mack, in hopes a lengthy contract could be signed later in free agency.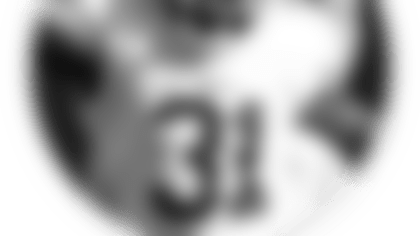 March 12 – Karlos Dansby and Donte Whitner signed
If there was ever a moment in the 2014 offseason to instantly raise the national credibility of the Browns, it was March 12th. Dansby and Whitner aren't just bringing years experience to Cleveland; they're bringing a veteran locker room presence, a necessity for all winning teams. Whitner leads vocally and has played in eight playoff games the last three seasons. Dansby, more of a leader by example, has been the centerpiece of defenses in both Arizona and Miami.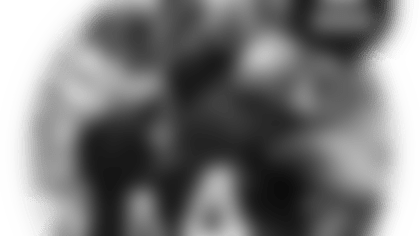 March 15 – Ben Tate signed
When starter Arian Foster needed a breather or was down with an injury, the Texans didn't miss a beat. Ben Tate was that reason. On 421 career carries, Tate has averaged 4.7 yards per carry. The 25-year-old is chomping at the bit to be the featured tailback.
March 17 – Kevin Jones hired
Multiple league sources reported Jones was leaning towards the Browns, after heavy courtship from several suitors. In the end, it was the Browns' cafeteria food which won Jones' heart over.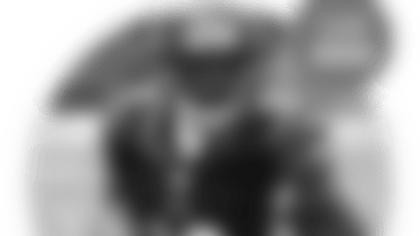 March 19 – Andrew Hawkins signed
It always tastes sweet to steal a player from a division rival. Hawkins leaves Bengals for the Dawg Pound, and likely a much larger role in the offense. An ankle injury plagued Hawkins in 2013, but in 2012 he shined for Cincinnati. His 51 catches, 533-yards and four touchdowns were not only a weapon standing by itself, but also helped free up A.J. Green for one-on-one coverages.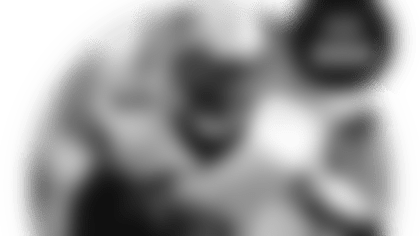 April 6 – Nate Burleson signed
The stockpiling continued for Farmer and his front office into the month of April. Nate Burleson chose the Browns over the Miami Dolphins, because he "wanted the chance to win now." Burleson becomes a direct extension of the coaching staff, with his impeccable communication skills and desire to be a mentor.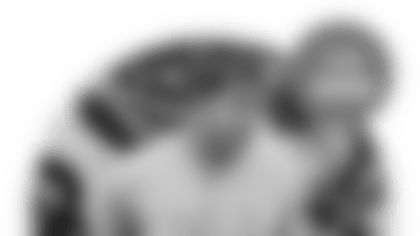 April 11 – Alex Mack re-signs
Hours after Jacksonville offered Mack a lucrative deal, Farmer and the Browns matched the deal. It conveyed the message that Cleveland won't be letting their homegrown players walk.
May 8 – Trading with Buffalo, drafting Justin Gilbert and Johnny Manziel
By trading down five spots in the first round, Cleveland added 2015 first and fourth round picks from the Buffalo Bills. They turned their first pick into Justin Gilbert, an athletic shutdown corner who set the Big 12 Conference record with six kickoff returns for touchdowns. The second selection of a certain quarterback, shattered Twitter records. Johnny Manziel embodies the winning mentality Farmer and Pettine have clearly instilled into the franchise this offseason.
May 9 – Joel Bitonio, Christian Kirksey, Terrance West
Hours after Gilbert and Manziel met the media for the first time, Farmer and company were back at it in the draft room. The Browns added what they believe could be impact players not only down the road, but right away. Joel Bitonio is versatile enough to play guard and tackle. Christian Kirksey is an ace in coverage at linebacker. Terrance West scored a phenomenal 41 touchdowns during the 2013 season.
May 10 – Pierre Desir
His story is one right from Hollywood. The Browns traded up to grab the Division II stud, whose 6-foot-1 frame is enough to marvel about just by itself.