Three high schools in Northeast Ohio have a lot to cheer about this season. Lakewood High School, North Ridgeville High School, and Dover High School have all received full sponsorship from The Cleveland Browns Foundation to create a Sparkle Effect inclusive cheer team! On Sparkle Effect teams, students with and without disabilities perform as one team throughout football and basketball season.
Sparkle Effect teams address an important challenge facing America's schools: over five million students with disabilities attend public schools in the United States; yet, most school sports and activities are not designed to accommodate these students. Not surprisingly then, students with disabilities are often sidelined -- excluded from school sports and the critical social opportunities they offer.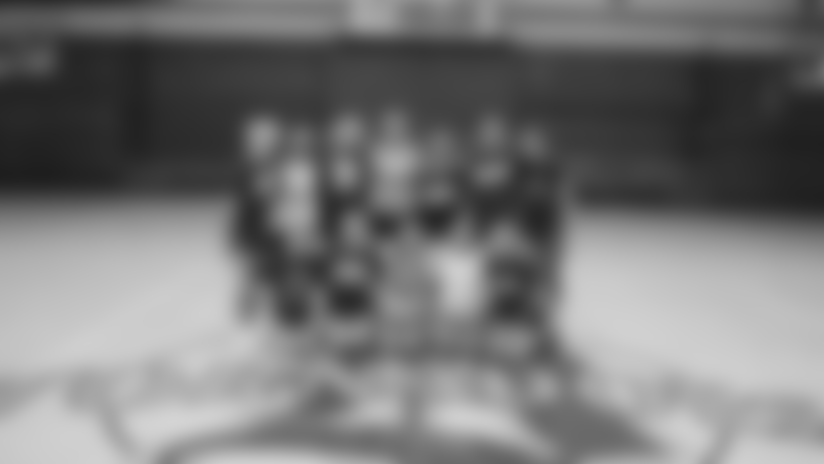 As Sparkle Effect teams cheer together under the Friday night lights, they showcase a loud and public symbol of acceptance, forever changing a school's culture to one that values diversity and kindness. The students on Sparkle Effect teams visibly relay a simple message: at our school, all students are respected and included, regardless of ability.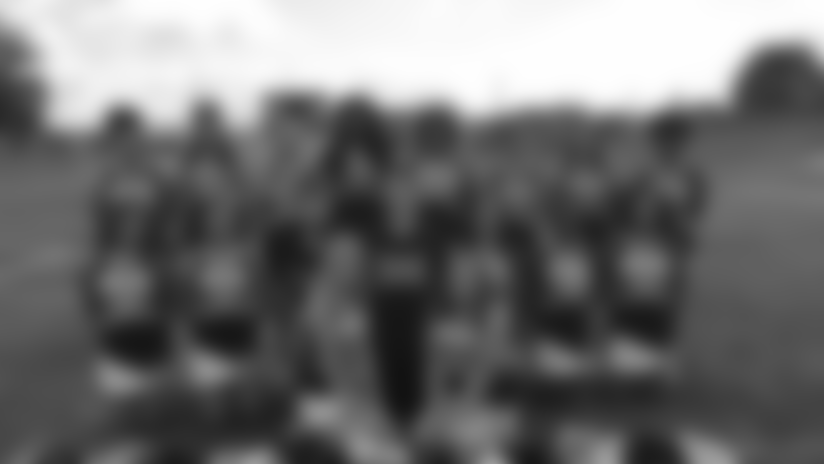 This summer, Sparkle Effect staff traveled to the Cleveland area to provide on-site training to the new teams at Dover High School and North Ridgeville High School. During training, each team established best practices and provided student leaders with the confidence, sense of responsibility, and motivation necessary to achieve the highest level of success. Ultimately, training triggers a chain reaction that continues throughout the lifespan of the team: teammates with and without disabilities discover more similarities than differences and set an example that invites their entire school to embrace acceptance and inclusion as core values. 
With youth development and youth athletics as one of the key focus areas for the Cleveland Browns Foundation, the decision to support local Sparkle Effect teams was natural.  The Foundation hopes its support of Sparkle Effect teams will serve as inspiration to other professional sports foundations to encourage and fund inclusive sports programming.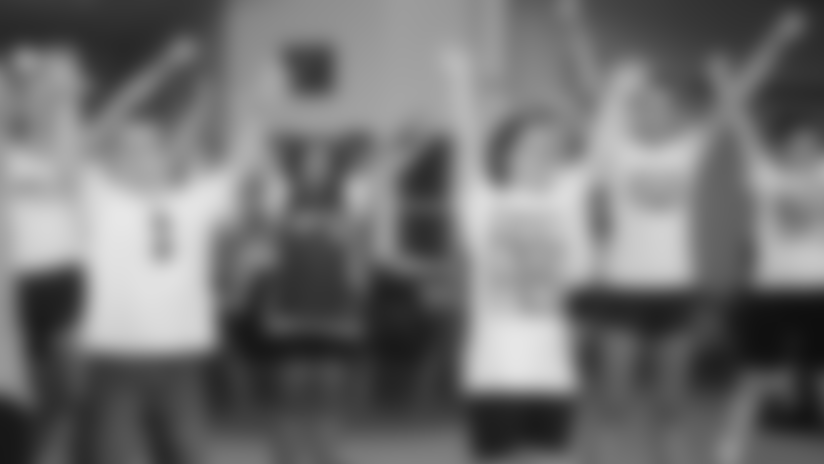 This year, fans will be able to see Sparkle Effect teams during the first quarter of their school's home football and basketball games. The partnership between the Browns Foundation and The Sparkle Effect serves as an excellent example of the power of athletics to positively transform communities.  As the Sparkle Effect's mission makes clear, "Inclusion is not so much an activity as it is a way of thinking. The Sparkle Effect has the potential to reach every school in the country – when it does, game night in America will never be the same."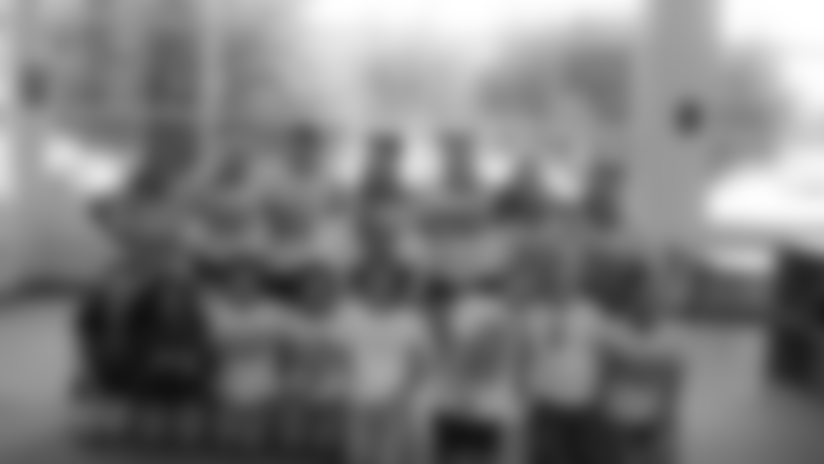 Each Sparkle coach had a few words of their own to share:
*"When a community member approached us last winter about The Sparkle Effect, we knew it would be a great addition not only to Dover High School (DHS), but to our entire community.  Our administration was quick to support the team, and we were lucky to have the pieces fall into place so quickly.  We were very excited to start the team and have more DHS students involved in our program, and having The Cleveland Browns Foundation approach us made it even more special.  *
Dover High School is the first and only team in Tuscarawas and surrounding counties to add Sparkle, and having the Foundation support us as a team gives everyone even more opportunities to be a part of the squad.  Our community is excited to see new faces on the sidelines, and our girls are proud to be a part of the first team at DHS.  We look forward to watching our team grow, as well as, our relationship with The Cleveland Browns Foundation."
-Courtney Ress, Coach
Dover High School
**
*"The North Ridgeville Sparkle team was created as an opportunity for students with and without disabilities to partake in an extracurricular activity which can be modified to accommodate all types of people. A select group of varsity cheerleaders were chosen based off their leadership skills and sense of responsibility to cheer alongside middle and high school students with disabilities. Throughout this process, I have seen tremendous growth in social skills, confidence, and pride with all of our students involved in the program. *
The Sparkle squad has set an example to the rest of the district of North Ridgeville on how individuals of all walks of life should be included and appreciated. The North Ridgeville Sparkle squad would not exist without the help and generosity of the Cleveland Browns Foundation. They have helped us establish our first year with the program by providing grant money and support. Our students and our school cannot thank the Cleveland Browns Foundation enough for all they have done for our community! We cannot wait to see what the future has in store for the North Ridgeville Sparkle squad!
-Caitlin Carlo, Coach
North Ridgeville High School
"The Sparkle Effect is an all-inclusive cheerleading and dance program that unites students with and without disabilities to bring together a supportive environment within schools. The Cleveland Browns Foundation has given Lakewood High School Cheerleading the opportunity to take part in this movement, and with their resources, our extension of The Sparkle Effect has been able to prosper. *
Now starting our third season together, Lakewood's Sparkle squad is continuing to grow. Our cheerleaders and student body have united through this opportunity, and the flourishing school spirit can be seen not only on game days, but throughout our community as well. We are endlessly grateful for the Cleveland Brown's Foundation's support, as we are able to share what we love because of it."*
-Amy Staib, Coach
Lakewood High School